What's Next for Ed Sheeran? Singer's Broken Arm 'May Affect' Upcoming Shows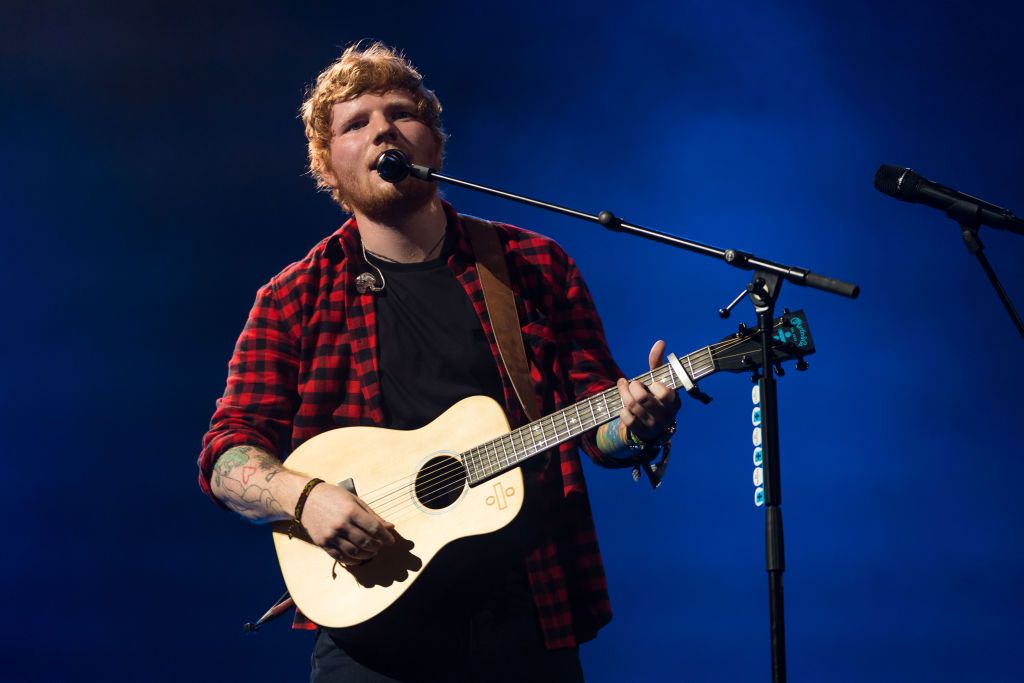 Ed Sheeran may not be performing "Shape of You" live anytime soon, at least not until he has a clearer idea of the shape of his arm. Early Monday morning, the English pop star shared a photo on Twitter of his arm in a cast and sling. In the caption, he cited a cycling mishap as the cause of the injury.
"I've had a bit of a bicycle accident, and I'm currently waiting on some medical advice," Sheeran wrote, "which may affect some of my upcoming shows. Please stay tuned for further news. Ed x."
The 26-year-old megastar was on a short break from a world tour to promote his third album, Divide. He's scheduled for a show in less than a week, in Taipei, Taiwan, on October 22 and has 15 shows booked through November 23. Sheeran had planned to then take a three-month break before hitting the road again in March.
Sheeran has largely performed alone on stage on both guitar and vocals, using a loop pedal to create the backing sounds for hits like "Thinking Out Loud," "Sing" and "Shape of You" live. He has never expressed a desire to be more than a one-man band, and once said in an interview with BBC News that he would not consider using a backing band. "I don't feel like there's anything interesting or new about seeing a singer-songwriter with a band behind them," he said. "I don't feel like if I suddenly got a band, everyone would go 'Wow!' I actually feel it'd take away from me."
It's possible the singer would make an exception for a debilitating arm injury. According to the Orthopaedic Trauma Association, forearm fractures typically take around three to six months to heal, depending on the severity of the injury. It could be well into May 2018 until Sheeran is able to play the guitar again.
Last summer, pop star Justin Bieber canceled his Purpose world tour with 14 scheduled dates remaining, though no clear reason was given. Similarly, British singer Adele canceled the final two shows of her tour in June, citing medical advice she received for her damaged vocal cords. There's no official word yet on the fate of Sheeran's remaining 15 tour dates.
What's Next for Ed Sheeran? Singer's Broken Arm 'May Affect' Upcoming Shows | Culture