Ed Sheeran Jokes About His and Beyoncé's Outfits After Gender Standards Are Questioned Following Global Citizen Festival
Ed Sheeran cheekily responded after he was accused of being underdressed when compared to his duet partner, Beyoncé, at the Global Citizen Festival on Sunday. Photos of the pair circled the internet on Monday and showed Sheeran in a black T-shirt and jeans, while Beyoncé wore a couture dress. Some noted the outfit differences as each's own creative choice, but others saw a problem in the way women and men are forced to behave in the spotlight.
Sheeran joked of the comments in an Instagram story post where he referenced a headline reading "People Are Angry Ed Sheeran Wore a Shirt while Beyoncé Wore Couture During their Global Citizen Performance."
Along with the headline, Sheeran riffed on Instagram bloggers who typically link their outfits. He posted a photo of the shirt he was wearing at the festival and captioned it "Swipe up to 'get the look,'" with hashtag #dresstoimpress." Sheeran also joked about his "amazing fashion choices," according to People.
In the photo, which began trending on Twitter and achieved meme status, Beyoncé is seen wearing a hot pink gown with ruffled sleeves and a full-bodied skirt. Sheeran stands beside her with his guitar and street clothes. Both Sheeran and Beyoncé are top-tier musicians. Beyoncé has not yet commented on the outfit differences.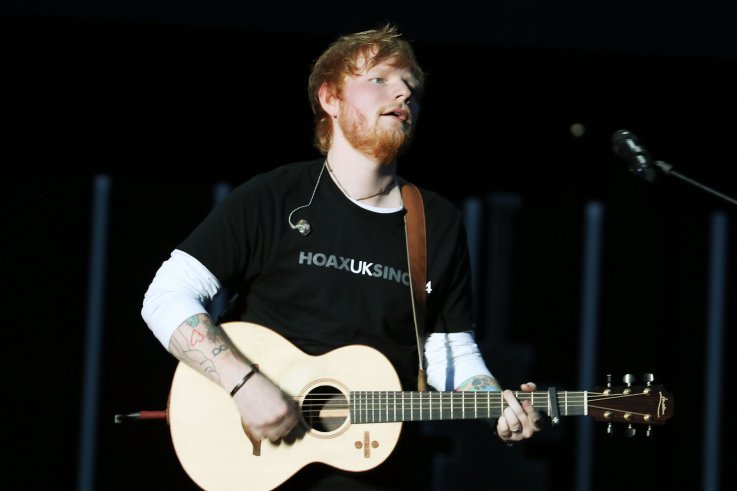 Twitter users were some of the first to comment on the differences in the outfits before the trend was picked up by media outlets. "Ed Sheeran is a 27-year-old man the fact we've enabled him to feel it's ok to dress like this at all, let alone next to Beyoncé really boils my piss," wrote writer Shon Faye.
Once the photo had achieved viral status, many users sided with the celebrities and explained there's nothing wrong with dressing either way. "Here's a better headline. 'Ed Sheeran wears what he is comfortable in. Beyoncé wears what she is comfortable in,' wrote Twitter user Molly Shepherd-Boden. "Why is everyone so quick to call gender inequality these days? It's getting pathetic."
Others agreed that there was no problem, specifically with gender, in the artist's outfits. "this is beyonce, she ALWAYS goes above and beyond with what she wears," wrote Twitter user Olivia Castaneda. "this is ed sheeran, he ALWAYS wears comfortable clothing when he performs. why? because they both have their own STYLE. this has nothing to do with gender so pls stop making it that way."
Another commented Beyoncé is the "most extra" and Sheeran is the "least extra" when it comes to musicians in 2018, so the difference in style should be expected.
Ed Sheeran Jokes About His and Beyoncé's Outfits After Gender Standards Are Questioned Following Global Citizen Festival | Culture