Is Social Media Changing Hollywood? 'Hellyboy' Whitewashing Backlash Results in Ed Skrein's Exit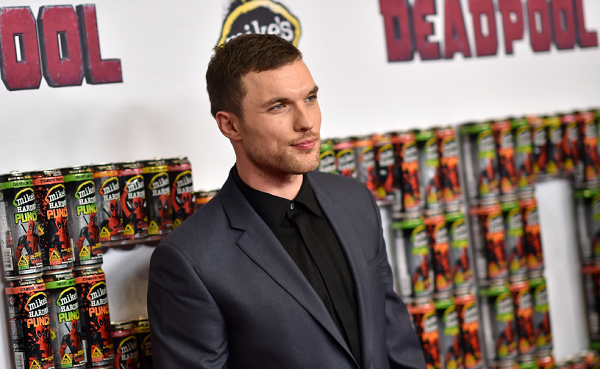 It's no secret that Hollywood has a major diversity problem. Since tinsel town's creation, the movie industry has been mostly comprised of white people. The producers are white. The directors are white. The actors are white. Even if characters are based on people who are not of Caucasian descent, the roles are usually filled by white people.
Despite how progressive the film industry likes to make itself out to be, representation of minorities, women, LGBTQ and disabled people hasn't changed all that much in recent years. In fact, of the 100 highest-grossing movies released in 2016, 70.8 percent of characters were white, according to the University of Southern California's Annenberg School for Communication and Journalism's annual Media, Diversity, & Social Change report. Less than 14 percent of characters portrayed in the top-selling films of 2016 were black while just 5.7 percent were Asian and 3.1 percent Hispanic.
Production houses and filmmakers have been slow to make movies more representative of the multitude of races and faces that are actually paying top dollar to watch the box office's biggest flicks. However, as the age of social media continues to expand, the industry may be forced to jump on the diversity and inclusion bandwagon at a quicker pace, especially now that mass criticism on Twitter can cause an actor to literally back out of a role.
Case in point: Ed Skrein.
The Deadpool actor was recently cast as Major Ben Daimio in the Hellboy reboot. In the comics, the military character appears to be of Asian descent, so when news of Skrein's casting broke, many people took to Twitter to criticize the filmmakers for whitewashing the character.
Then on Monday, Skrein announced he was dropping out of the role.
"It is clear that representing this character in a culturally accurate way holds significance for people, and that to neglect this responsibility would continue a worrying tendency to obscure ethnic minority stories and voice in the Arts. I feel it is important to honour [sic] and respect that. Therefore I have decided to step down so the role can be cast appropriately," the London native wrote in a statement. "Representation of ethnic diversity is important, especially to me as I have a mixed heritage family. It is our responsibility to make moral decisions in difficult times and to give voice to inclusivity. It is my hope that one day these discussions will become less necessary and that we can help make equal representation in the Arts a reality."
The actor's exit was met with praise, with many people on social media applauding the 34-year-old actor for standing up to whitewashing while others said Skrein's departure was an example of how all actors could help eliminate whitewashing in Hollywood.
While Skrein's move was certainly a commendable one—and a reminder of the direction casting directors should be taking when filling ethnic-specific roles—his exit from the reboot most likely wouldn't have come without Hellboy comic fans so widely condemning a British man being cast as the Asian character.
David Harbour, who is also set to star in the reboot, commended fans for speaking out and inciting change in the industry.
"Hey internet. Thank you for your voices. An injustice was done and will be corrected. Many thanks to @edskrein for doing what is right," he tweeted.
The folks over at Disney recently felt the pressure of social media while casting roles for the upcoming live action Aladdin movie. Based on the 1992 cartoon, Aladdin is set in the fictional Middle Eastern country of Agrabah. Before the studio even announced the cast, people took to social media to share their opinions of who could play the characters.
Although the studio said it was having difficulties nailing down a male lead—the casting call for the film's lead character was specifically looking for a male of Middle Eastern or Indian descent to play the role of Aladdin—when the cast was officially announced the overall sentiment on social media was that Disney had got the cast right.
The role of Aladdin was filled in July with Egyptian-Canadian actor Mena Massoud while English actress Naomi Scott plays Princess Jasmine, which didn't go over too well with some critics on Twitter. However, fans of the Disney movie were pleased to discover Tunisian-Dutch actor Marwan Kenzari signed on to play the role of the villain Jafar in August.