Google Doodle Honors Eddie Aikau, Famed Surfer and Lifeguard Who Inspired 'Eddie Would Go'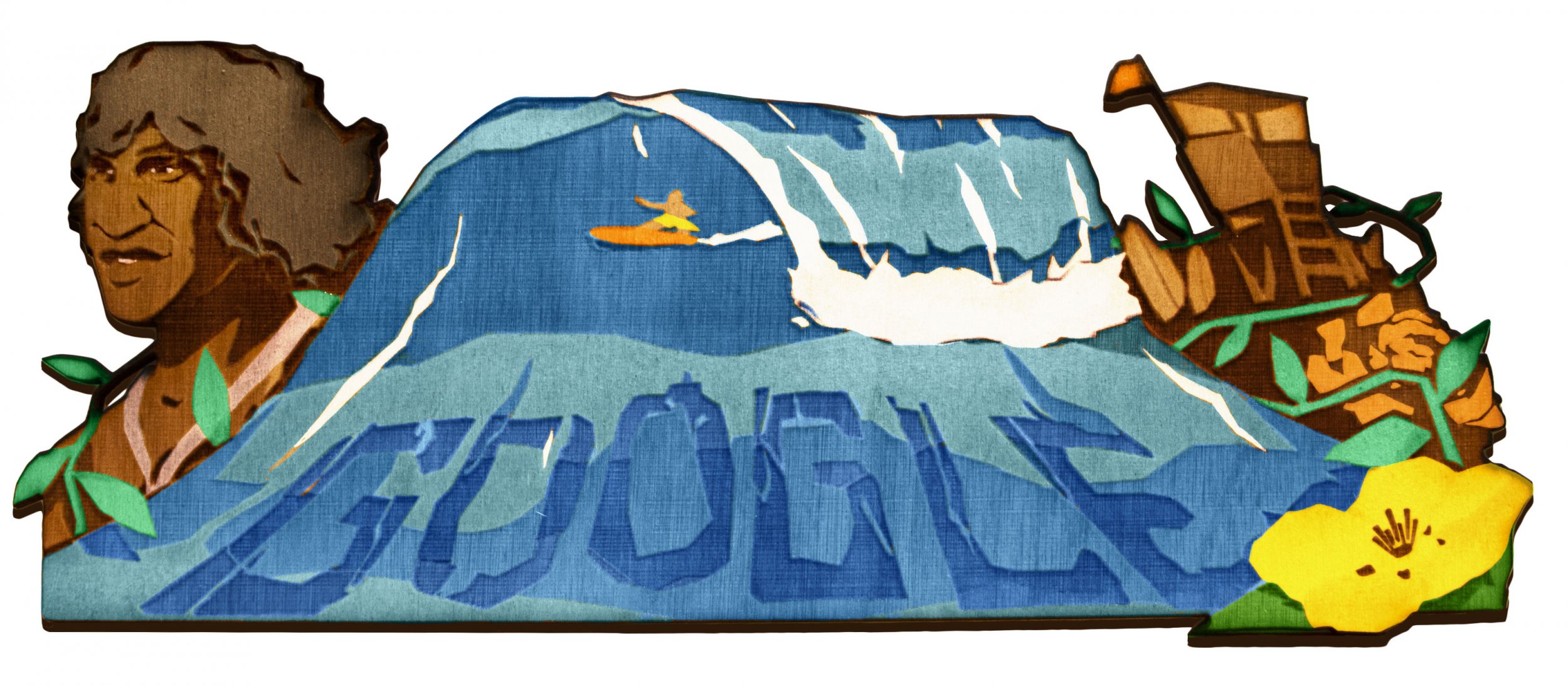 Google honored the famed surfer and lifeguard Eddie Aikau with a new Google doodle on the search engine's homepage Saturday.
The doodle featured Aikau on one side of a wave and a lifeguard tower on the other side, both carved in wood. The center wave of the doodle also featured the Google logo and a surfer riding the wave. The doodle was animated and the water of the wave moved as did the surfer.
The Aikau doodle went live on what would have been his 73rd birthday. The surfing phrase "Eddie would go" comes from the surfer's bravery and willingness to always ride the wave, no matter how big it was.
"Eddie was a pretty quiet guy but when there was a challenge, or some risk to be taken, or a game to be played that everybody wanted to win, Eddie seemed to rise to the top. He was high risk at an early age," his younger brother Clyde Aikau said, according to Quicksilver.
Aikau died in 1978 while trying to paddle several miles to shore on his surfboard to get help for the Polynesian Voyaging Society boat he'd been on that had sprung a leak. At the time of his death he was just 31 years old and his body was never recovered, though the rest of the crew was rescued by the United States Coast Guard. The heritage boat, the Hokule'a, was retracing the path of the Polynesian migration to Hawaii. The search for Aikau was the largest air-sea search in the history of Hawaii, according to Google.
Aikau was a legend for both his surfing and for his abilities as a lifeguard. When he was on duty there was never a fatality in the water, according to Google. In his honor there was a surfing competition named after him called "The Eddie."
The Eddie competition stands apart from others because it can only be held when the waves reach a height of at least 20 feet, so it has only been held a total of nine times since it was established in 1985.
Facts about Eddie Aikau:
He saved more than 500 people during his time as a lifeguard.
He was named lifeguard of the year in 1971.
He was the first lifeguard at Waimea Bay on the North Shore of O'ahu in Hawaii.
He started surfing at the age of 11 and quit school at the age of 16 to work.
Clyde Aikau, Eddie's brother, won the second competition held in his honor.