Eddie Deezen, 'War Games' Actor, Arrested for Allegedly Throwing Food at Restaurant
Actor Eddie Deezan, known for his roles as nerdy Eugene Felsnick in Grease and as Malvin in War Games, was arrested for allegedly causing a disturbance in a Maryland restaurant. The disturbance included throwing food and plates at law enforcement officers.
According to one local waitress who claims the actor has harassed her in the past, this isn't Deezan's first antic in a nearby eatery.
On Thursday around lunchtime, Deezan was asked to leave the restaurant, and he allegedly refused. When officers arrived, the actor reportedly ran behind a woman in a booth to hide, refusing orders given by law enforcement, and throwing items like plates, bowls and food at police. He was forcibly removed, according to the report by local TV station Fox 8 Live.
Cumberland on Patrol, a page dedicated to supporting local law enforcement, posted a 13-second clip of Deezan's arrest.
The blurry footage shows two officers exiting Wasabi Steak House in Country Club Mall with a shirtless man believed to be Deezan in handcuffs. The officers escort the man to a nearby bench where he sits down, yelling briefly before the footage stops. Captioning on the video said that Deezen was arrested after using homophobic slurs and for disorderly conduct.
Facebook user Amanda Lambert posted on her personal page that she was at the mall when Deezen was arrested in Wasabi. She wrote that the actor was allegedly asking customers inappropriate questions such as if they'd like to engage in group sex. Lambert also said that Deezen was allegedly kicked out of the mall's AT&T store.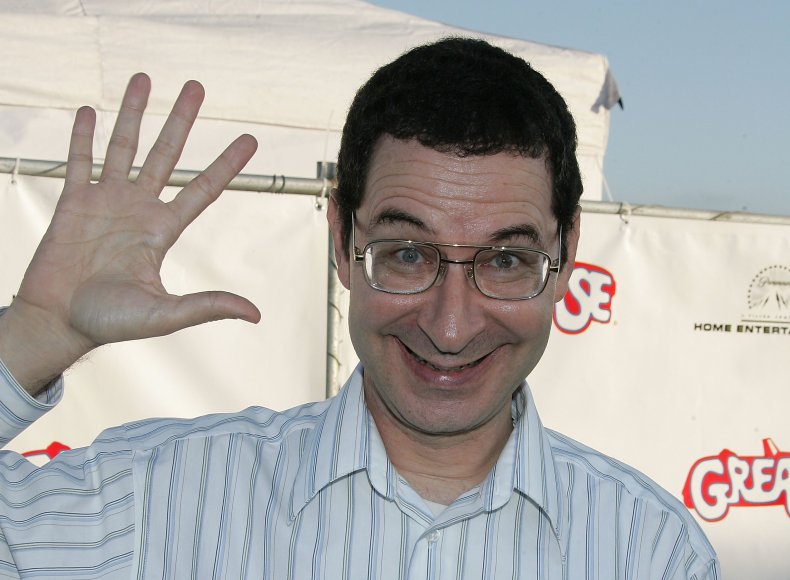 Deezen was taken into custody by the Allegany County Sheriff Department and charged with second-degree assault, disorderly conduct and trespassing.
Deezen was also accused of harassing a waitress at a restaurant in his hometown of Cumberland, Maryland, in June 2021.
In a since-deleted Facebook post, Deezen posted about the waitress' appearance, in which he allegedly commented on her wearing fake eyelashes and called her an "attention wh*re."
The woman, Kara Lashbaugh, shared screenshots of the post on Twitter, and called the actor a creep who "comes into my work at least once a week, calls and asks other servers for my schedule, and if he comes in and I'm not wearing makeup HE LEAVES."
After her post, Deezen accused Lashbaugh of cyberbullying, spreading rumors about him, and getting him banned from a few restaurants in the area, according to Fox News.
Lashbaugh told Newsweek that she was working at a different restaurant than the one where Deezen was arrested on Thursday, but that she wasn't surprised to see the video on Facebook.
"I've since gotten a new job because I didn't feel comfortable working there anymore but he's been going to multiple different restaurants around here making scenes," she said.