What Was Eddie Money's Cause of Death? Musician Dead at 70 Years Old
Eddie Money, hit musician of the 1970s and 80s, died Friday. He was 70 years old. The chart-topping singer and songwriter was known for smash hits including "Take me Home Tonight," "Two Tickets to Paradise" and "Baby Hold On."
His family confirmed his death in a statement. "The Money Family regrets to announce that Eddie passed away peacefully early this morning. It is with heavy hearts that we say goodbye to our loving husband and father. We cannot imagine our world without him. We are grateful that he will live on forever through his music," the statement read.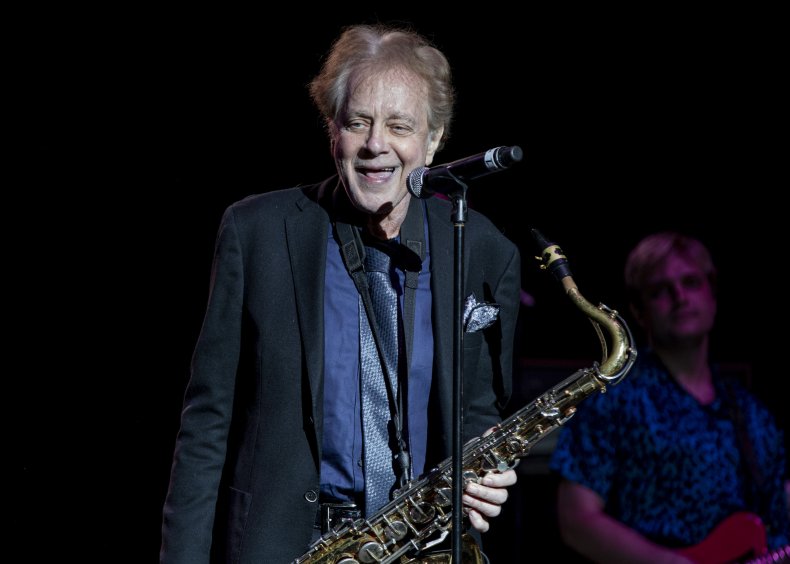 Money's death was caused by complications from stage 4 esophageal cancer. The singer, whose real name is Edward Joseph Mahoney, first announced his diagnosis in a preview for the second season of his AXS TV reality show, Real Money, back in August. In the clip, he revealed he went to the doctor for a routine check-up when he was informed he had cancer.
"We found out that I had cancer and that it was stage 4 and that it was in my liver and my lymph nodes and a little bit in my stomach... It hit me really, really hard," he said in the clip.
His wife of 30 years Laurie Mahoney elaborated on the diagnosis and explained the tumor was in his esophagus right at the top of his stomach. She also noted in the clip cancer had spread to his liver.
The episode sharing Money's cancer diagnosis aired on the AXS TV network just one day before his death. The second season of the show is expected to follow the father of five's journey as he tells his family about the disease and undergoes treatment.
"What I don't want to do is I don't want to keep the fact that I have cancer from everybody," Money said in the episode. "It's not honest. I want to be honest with everybody. I want people to know that cancer [treatment] has come a long way and not everybody dies from cancer like they did in the 50s and 60s. Am I going to live a long time? Who knows? It's in God's hands."
Before his death Money was still doing what he loved—playing music and performing on stages across the United States.
While on tour earlier this year, however, the multi-instrumentalist was was forced to cancel the summer leg of his tour after developing pneumonia. Money underwent heart valve surgery in July and contracted pneumonia during his recovery. Both conditions were unrelated to his cancer diagnosis.