Eddie Murphy's Birthday: His 15 Best Movies Ranked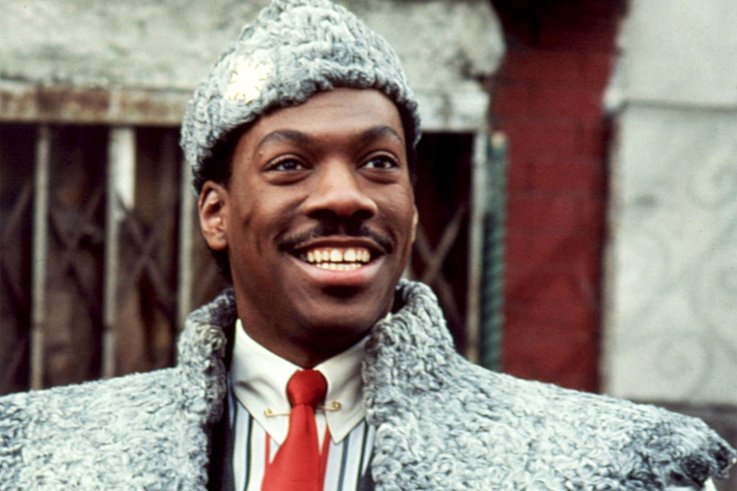 American actor and comedian Eddie Murphy, who turns 58 today, is best known for his appearances on Saturday Night Live and his performances in movies such as Trading Places, Beverly Hills Cop, Shrek and Dreamgirls.
Born on April 3, 1961, Murphy rose to fame as a stand-up comedian in Brooklyn in the 1970s and 80s, receiving national attention as a regular on Saturday Night Live. In 1982 he made his movie debut alongside Nick Nolte in the "buddy cop" comedy 48 Hrs.
Over the next two years, he starred in two more box-office hits: John Landis's Trading Places and Martin Brest's Beverly Hills Cop, which was the highest-grossing movie of 1984, according to Box Office Mojo.
For Coming to America (1988), Murphy reunited with Landis to a mixed critical response but solid commercial success, as it grossed $288 million worldwide. (The film also featured a young Samuel L. Jackson as "Hold-Up Man" and an even younger Cuba Gooding, Jr. as "Boy Getting Haircut.")
For much of the 1990s and 2000s, Murphy featured prominently in lowbrow family-friendly comedies, including The Nutty Professor, Dr. Doolittle and Norbit. He received his best reviews since his 80s heyday as the voice of Donkey in Shrek. Susan Wloszczyna of USA Today called it "the comic performance of his career." The sequel was a similar story: "Donkey is the comic high point of the movie," Roger Ebert wrote in the Chicago Sun-Times.
When Murphy tried to reach more adult audiences, the movies usually failed. The Adventures of Pluto Nash still stands as one of the biggest losers in cinema history, with a budget of over $100 million and box office earnings of just $7.1 million. Frank Oz's comedy Bowfinger, which he starred in alongside Steve Martin, was a rare critical and commercial success.
In 2006, there were signs his fortunes were shifting when he portrayed the soul singer James "Thunder" Early in the award-winning musical Dreamgirls. Murphy won a Golden Globe for Best Supporting Actor and was nominated for an Academy Award. When he lost to Alan Arkin (for Little Miss Sunshine), he notoriously marched out.
In 2011, he co-starred in Brett Ratner's ensemble comedy Tower Heist. Murphy withdrew as host of the 2012 Oscars ceremony when Ratner resigned as producer after he received widespread criticism for using a homophobic slur while promoting the film.
In 2015, Murphy received the Mark Twain Prize for American Humor, bestowed by the John F. Kennedy Center for the Performing Arts, in recognition of his life's work. Murphy's eclectic career continues. A fourth installment of Beverly Hills Cop and a sequel to Coming to America (entitled Coming 2 America) are on their way.
To celebrate his birthday, Newsweek has analyzed data from review aggregation websites Rotten Tomatoes, Metacritic and IMDb to rank Murphy's 15 best movies, which have earned a combined total of more than $2.5 billion at the U.S. box office.