Eddie Murphy Recalls His 'Delirious' Suit Destroyed by Keenan Ivory Wayans
In a special appearance on The Tonight Show Starring Jimmy Fallon, comedian Eddie Murphy has recalled several highlights of his decades-long career, including interactions with Prince, Marlon Brando and Johnny Cash; the roles he turned down; and the time his red leather suit from his 1983 TV comedy special Eddie Murphy: Delirious was destroyed by friend Keenan Ivory Wayans.
The spot on Fallon's show came Friday, one day ahead of his highly-anticipated return to the iconic variety sketch show, Saturday Night Live. Not counting his cameo on the show's 40th anniversary special in 2015, Murphy will come back to the show for the first time in 35 years as a host.
Joining the cast of SNL at 19-years-old, Murphy quickly became one of the show's most popular stars, lending his comedic talents to sketches such as Mister Robinson's Neighborhood, James Brown's Celebrity Hot Tub Party and Buckwheat Jeans.
"Murphy's 1980-1984 stint on the show's cast is often credited with saving SNL during a rough transition period when creator Lorne Michaels departed along with nearly the entire cast and writing staff, and the ratings took a huge hit under new producer Jean Doumanian," Entertainment Weekly wrote of the Beverly Hills Cop actor on Friday.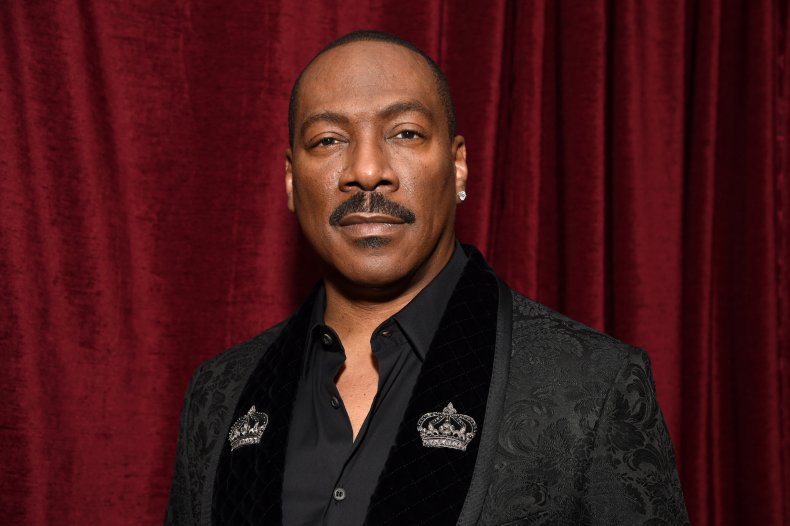 While he appears to have plenty of current projects to keep him busy, Murphy did share some of the funny moments from his past endeavors. Speaking openly with Fallon, he shared the that he has no idea what happened to the purple suit he famously wore in Delirious. The red one, however, was destroyed one night on a dare with his longtime friend Wayans.
Murphy recalled one night he dared Wayans to go out all night wearing the suit, even though it was too small for him. "At the end of the night, the suit was destroyed," he said.
During the show, Fallon asked his guest about other stories from his career, such as the time he turned down a role in the original Ghostbusters movie. Murphy said he didn't "turn down" the part so much as he was unavailable at the time.
"The only movie that I turned down that became a big hit was Who Framed Roger Rabbit? I was gonna be the Bob Hoskins dude and I was like, 'Animation and people...that sound like bullsh*t to me,'" Murphy laughed. "Now every time I see it, I feel like an idiot."
Murphy has been drawing critical raves for his starring role in the recent Netflix comedy film Dolemite Is My Name, about the '70s comedian/actor Rudy Ray Moore.
The musical guest during Murphy's guest host stint on Saturday Night Live will be Lizzo.