Latvian Foreign Minister Comes Out as Gay on Twitter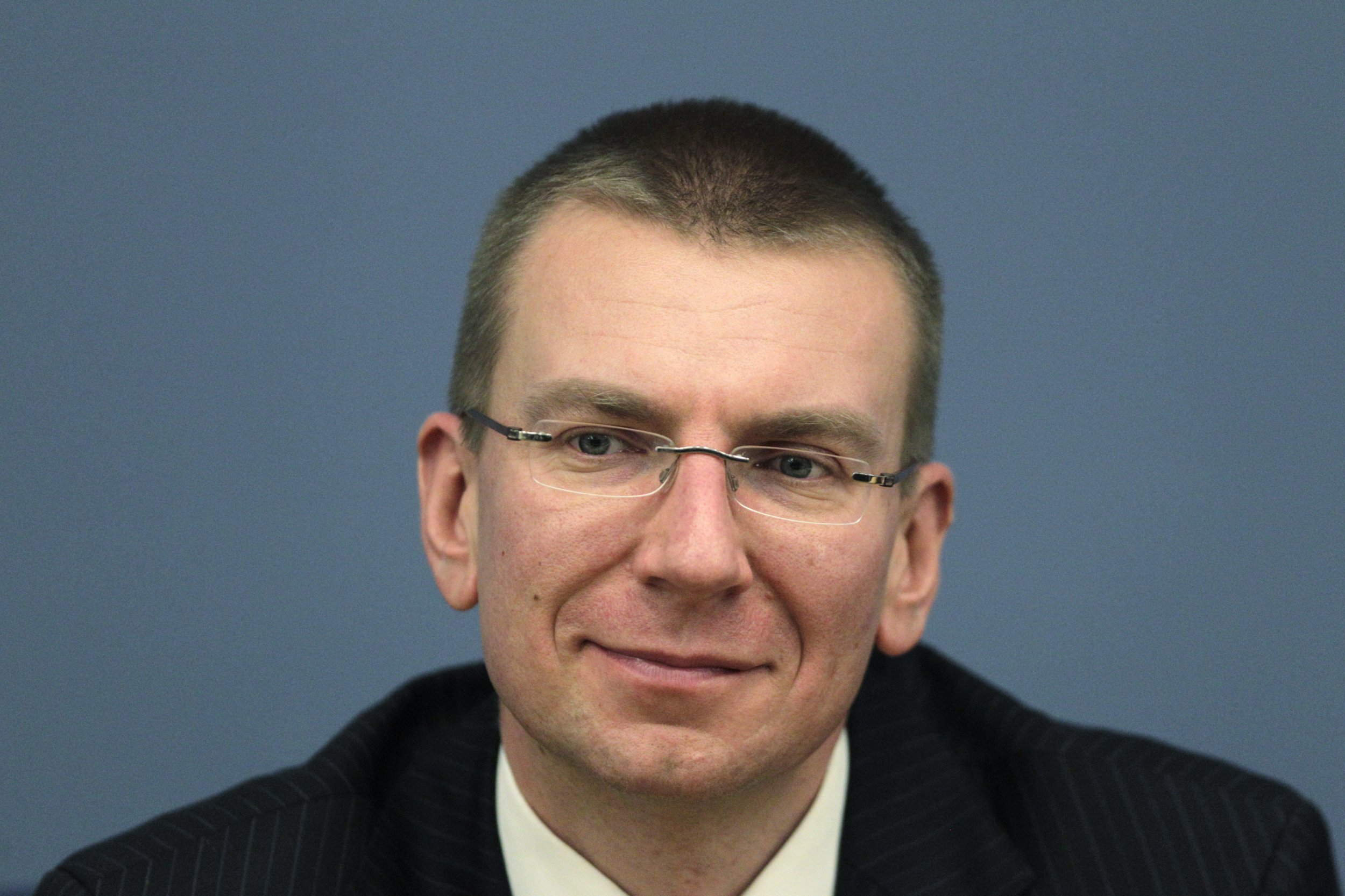 Edgars Rinkēvičs, Latvia's foreign affairs minister, announced on Twitter Thursday night that he is gay, a notable move for a politician in a region that has been slow to adopt gay rights.
"I proudly announce I'am [sic] gay...Good luck all of you," Rinkēvičs tweeted in English. He also used the hashtag #proudtobegay in another tweet on the subject.
Latvia, a European Union member state, was part of the Soviet Union until 1991 and has a sizeable minority of Russian-speaking residents. But it has long had tense relations with Russia, which has recently seen a surge in homophobia driven by anti-gay policies and rhetoric from President Vladimir Putin and others.
In another tweet, Rinkēvičs said he will fight for to create a legal framework in Latvia for "all types of partnerships" according to an English translation by Latvia's public broadcaster. His tweets were confirmed to Newsweek by Karlis Eihenbaums, spokesman for the Ministry of Foreign Affairs. Eihenbaums noted that co-workers were fine with Rinkēvičs's decision, saying "[It is a] personal decision. Not [a] big deal." Rinkēvičs is the first Latvian politician to publicly announce he is gay.
In his tweets, Rinkēvičs said he expected that after his announcement there would be "megahysteria." Ilmars Tolstovs, a Roman Catholic priest in Latvia, took to Twitter to condemn the politician's announcement. "I, as a Latvian citizen, am sad that the Minister is of sin. And it is very hypocritical to publish this post right after the election." Almost 23 percent of Latvia identifies as Catholic, according to the State Department.
Support for Rinkēvičs after his announcement included praise from Federica Mogherini, the vice president of the European Union Commission. Rinkēvičs thanked supporters and said "life goes on," and noted he would continue with this political responsibilities, starting with a trip to greet the State Border Guard.
Rumors circulated regarding Rinkēvičs' sexuality while he was campaigning for October's parliamentary elections, according to local media.
Latvia, a country of 2 million, is ruled by a coalition of three parties which won 56 percent of the vote in October's elections. The coalition faced some competition from a party backed by ethnic Russians which favors closer ties with Russia,The Guardian reports.
Though homosexuality is legal in Latvia, in 2005, the nation passed a constitutional ban on same-sex marriage, effectively limiting gay rights and curbing an open gay culture in the small Baltic nation. Eastern European nations have been slow to adopt gay rights laws, though Estonia did pass a Cohabitation Act which recognized civil unions. Russia, by contrast, forbids "gay propaganda" and has taken a harsh stance against gay culture. Rinkēvičs has criticized Russia in the past, particularly Russia's actions in eastern Ukraine
Latvian Foreign Minister Comes Out as Gay on Twitter | World