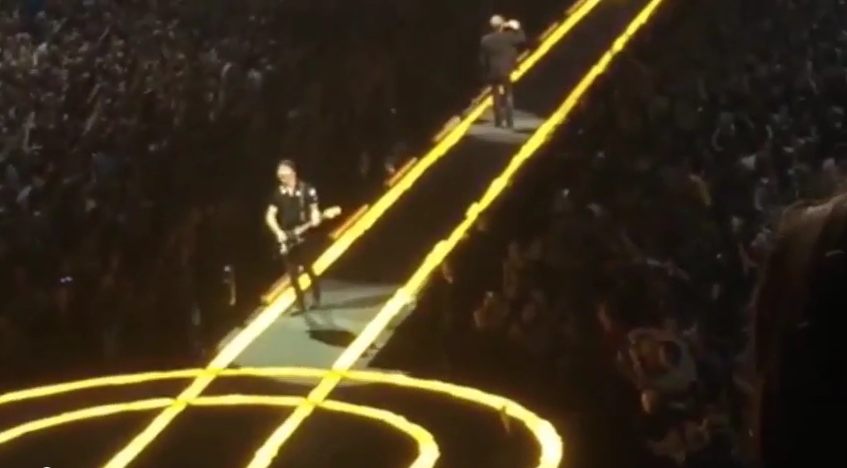 U2 guitarist The Edge had just two jobs: play majestic, ringy guitar chords and manage to remain upright while doing so.
He failed at one of those things. At a U2 show last night in Vancouver, British Columbia—the first of the band's current iNNOCENCE & eXPERIENCE tour—Dave "The Edge" Evans tumbled off the stage in the middle of the final song.
Maybe floated is the better verb here. From the video footage, it looks like The Edge was slowly putting one foot in front of the other without looking until he stepped on thin air, landing on or near unsuspecting audience members. You can hear the plunk of his guitar neck hitting the side of the stage and see a security guard run over to assist. Bono, to his credit, just keeps belting out the refrain to "I Still Haven't Found What I'm Looking For," though maybe the 1981 deep cut "I Fall Down" would have made for a better encore.
The Edge confirmed on Instagram that he's OK, albeit pretty bruised, and U2 will be taking the stage again tonight at the same venue, the Rogers Arena. The Edge is the latest U2 member to suffer an injury after Bono's bike fall late last year.
On the bright side: If this is another publicity stunt, it's generated far more goodwill for the Dublin band than last year's Songs of Innocence straight-to-your-iPhone release.