Edible Tide Pods: Brooklyn Pizzeria Has a Solution to the Dangerous Detergent Trend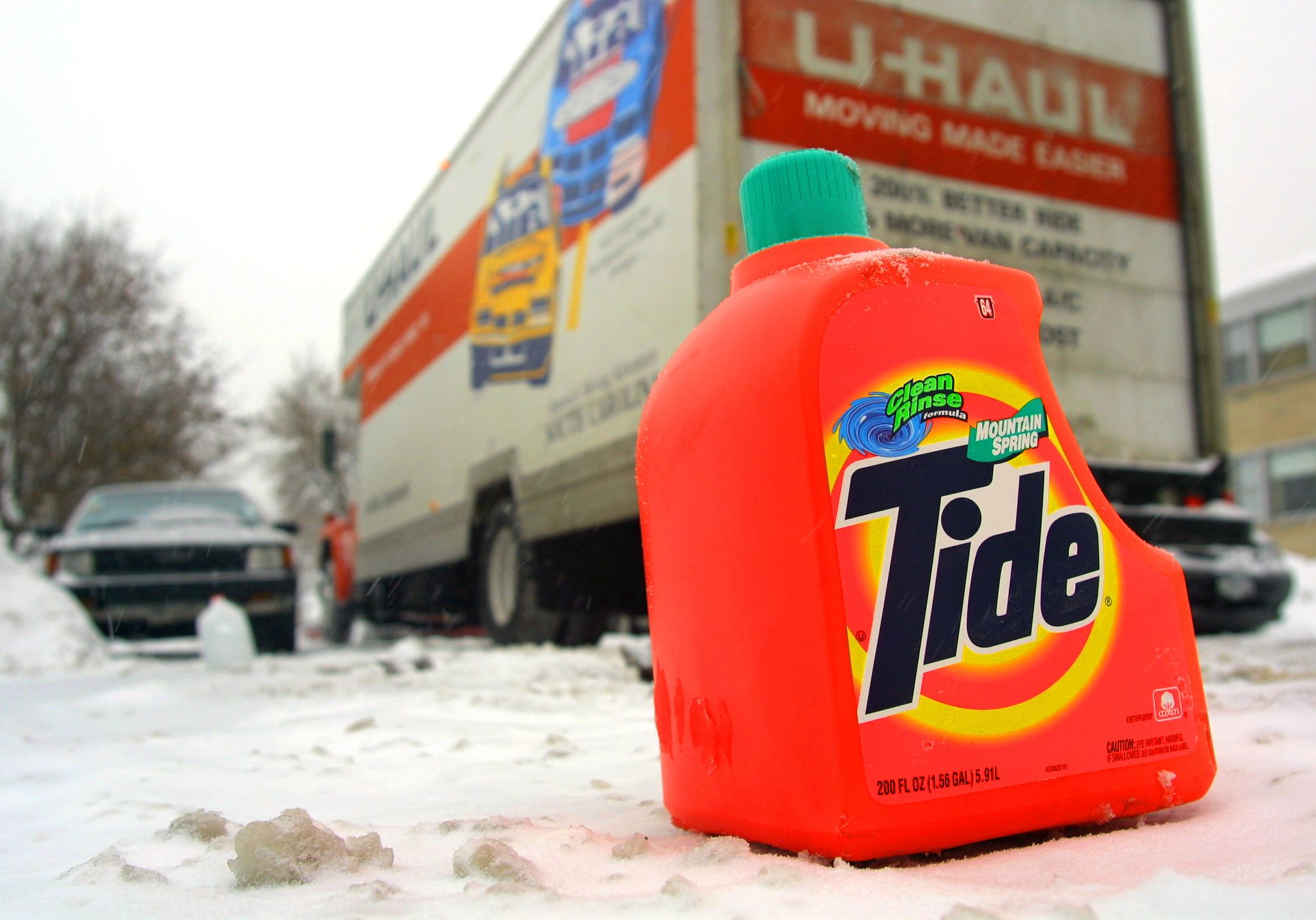 In New York City, a Brooklyn Pizzeria is working to solve the latest threat to society: willingly eating Tide Pods.
The "Tide Pod Challenge" is the latest social media craze where people film themselves eating the detergent packets.
Vinnie's Pizzeria in the Williamsburg neighborhood has created an alternative to consuming dangerous chemicals, and it has dubbed the creation "PIE'd Pods."
"It came to me in a dream," co-owner Sean Berthiaume told Newsweek in an email.
Berthiaume's dream consisted of him attempting to discover a way to make Tide Pods edible, "so that people would eat those instead of actual dangerous soap."
"As soon as I woke up, I headed into work and got to work on figuring out how to make them," he recalled.
The recipe Berthiaume came up with includes pepperoni, mozzarella, ricotta cheese, and Italian spices wrapped inside dough.
"Basically, they're mini calzones," he said.
"I in no way think that I've come up with some sort of culinary evolution."
The restaurant owner created the signature blue and orange swirl atop the actual detergent pods with dyed mozzarella.
In response to it possibly being perceived as though the restaurant is mocking the dangerous viral trend, the co-owner said they are "in no way" making fun of those who are getting sick.
"We all have to step back and realize that this is absolutely ridiculous," he said. "Why are people eating soap?"
"They should be eating edible, non-poisonous food. And if for some reason someone has some sort of deep-down desire to eat this hypnotic swirl of blue and orange, then we might as well provide that for them."
Vinnie's is known for its pizza inventions.
Like the "cheeseception"—a slice of pizza with other, smaller slices of pizza on top.
And its "Pizza Box Pizza," the $40 order which features a pizza inside of a pizza box that is made out of pizza. Incredible.
The restaurant is also known for its famous "special boards"—elaborate illustrations and listings of the day's food specials featured on a whiteboard. The artwork even has its own tab on the Vinnie's Pizzeria website.
The pizzeria and its creations have been featured on Buzzfeed and the Huffington Post, and Berthiaume even appeared on Jimmy Kimmel Live in 2015 to talk about the Cheeseception.
The PIE'd Pods will unfortunately not be a permanent option on Vinnie's menu, according to Berthiaume.
"It's an online craze that will fizzle out," he said. "It all just started out as trying to entertain our fans on social media and to make a comment about how ridiculous this whole thing is."
Despite the ridiculousness of the Tide Pod Challenge, Berthiaume still has faith in those who see his PIE'd Pods.
"I think most people see what we did and think 'Yup, they get how absurd this whole thing is as well.'"