Edinson Cavani Booked After Chapecoense Solidarity Gesture in Paris Saint-Germain Victory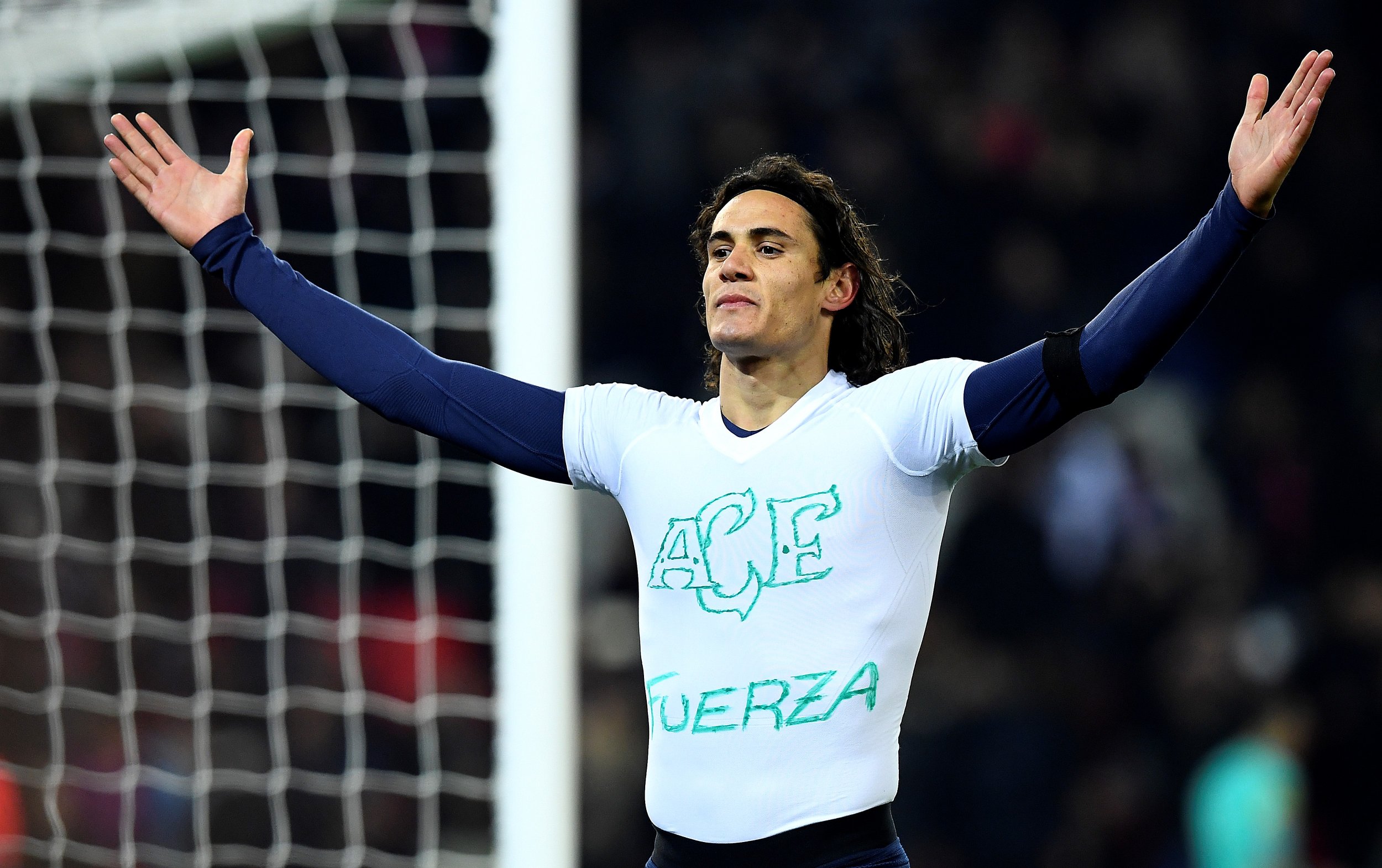 Paris Saint-Germain striker Edinson Cavani revealed an undershirt in support of tragic Brazilian football club Chapecoense on Wednesday night—but received no leniency from the referee for his gesture.
The Uruguayan struck a penalty in a 2-0 win over Angers at Parc des Princes, his 100th goal for the French champions.
He then took off his jersey to reveal a message saying "strength" in support of the Brazilian club, which lost almost its entire first team in a plane crash en route to Medellin, Colombia, on Monday night. Seventy-one people, including journalists traveling with the team, lost their lives.
French league rules, as in England, state that a player removing his shirt on the field of play should receive an automatic caution.
Cavani's is not the first heartwarming gesture from the world of football this week towards Chapecoense. Brazilian top-flight teams want the club, which was scheduled to play Atletico Nacional in the first leg of the final of the Copa Sudamericana on Wednesday, to be exempt from relegation and to loan it players free of charge.