Edith Windsor: Obama and Clinton Lead Tributes for Trailblazing LGBT Rights Activist, Who Died Aged 88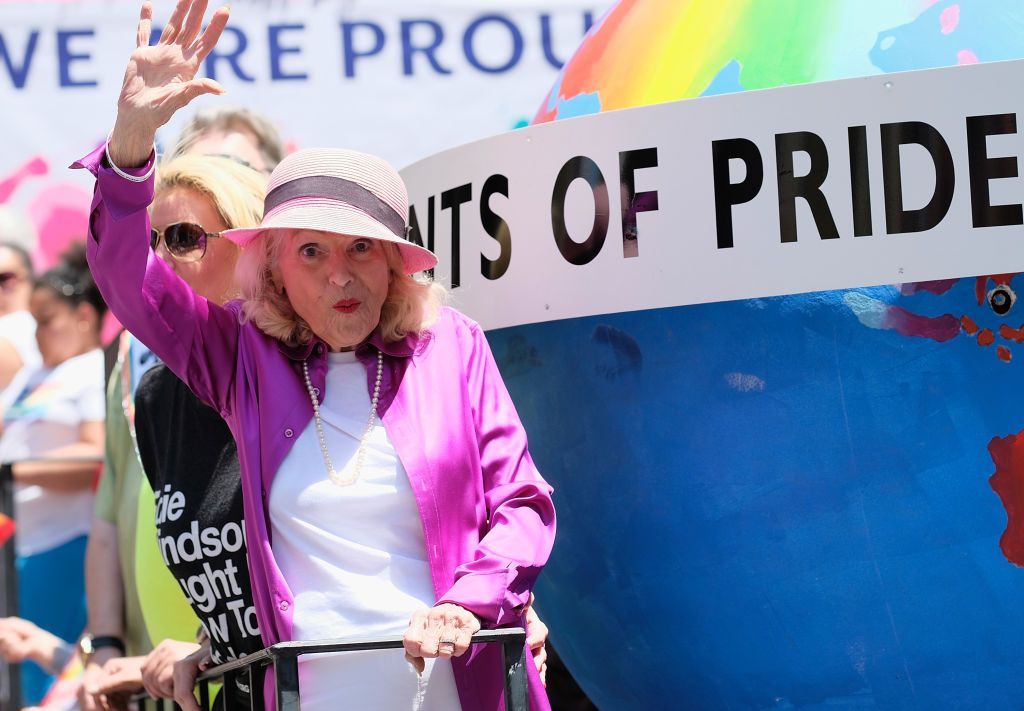 Former Presidents Barack Obama and Bill Clinton led tributes following the death of LGBT rights campaigner Edith Windsor, 88, whose lawsuit led to the federal recognition of equal rights for same-sex couples.
"America's long journey towards equality has been guided by countless small acts of persistence, and fueled by the stubborn willingness of quiet heroes to speak out for what's right. Few were as small in stature as Edie Windsor—and few made as big a difference to America," Obama said in a statement.
Bill Clinton tweeted: "In standing up for herself, Edie also stood up for millions of Americans and their rights."
Windsor's death was confirmed by her wife, Judith Kasen-Windsor, to the New York Times Tuesday. Her cause of death was not given but she had struggled with heart problems for several years.
"I lost my beloved spouse Edie, and the world lost a tiny but tough as nails fighter for freedom, justice and equality. Edie was the light of my life. She will always be the light for the LGBTQ community which she loved so much and which loved her right back," Kasen-Windsor said in a statement.
Known as 'Edie,' Windsor had sued the federal government after being ordered to pay $363,053 in estate duties after the death of her previous wife, Thea Spyer, in 2009. The couple had been together for 44 years, and married in 2007 in Canada.
The lawsuit led the Supreme Court to issue a ruling in 2013 overturning the Defense of Marriage Act.
Windsor had argued that the act was unconstitutional, as it defined marriage as between a man and a woman, preventing married same-sex couples receiving tax deductions.
In another landmark ruling in 2015, the Supreme Court ruled that same-sex couples had the right to marry anywhere in the U.S.
Windsor was born in Philadelphia to Russian-Jewish parents, and after studying at Temple University worked as a computer programmer in New York for IBM. She and Spyer were prominent gay rights activists.
In a statement to CNN from Windsor's attorney, Roberta Kaplan, Kaplan said representing Windsor "was and will always be the greatest honor of my life."
"She will go down in the history books as a true American hero. With Edie's passing, I lost not only a treasured client, but a member of my family."