Editor of Bangladesh's Only LGBT Magazine Hacked to Death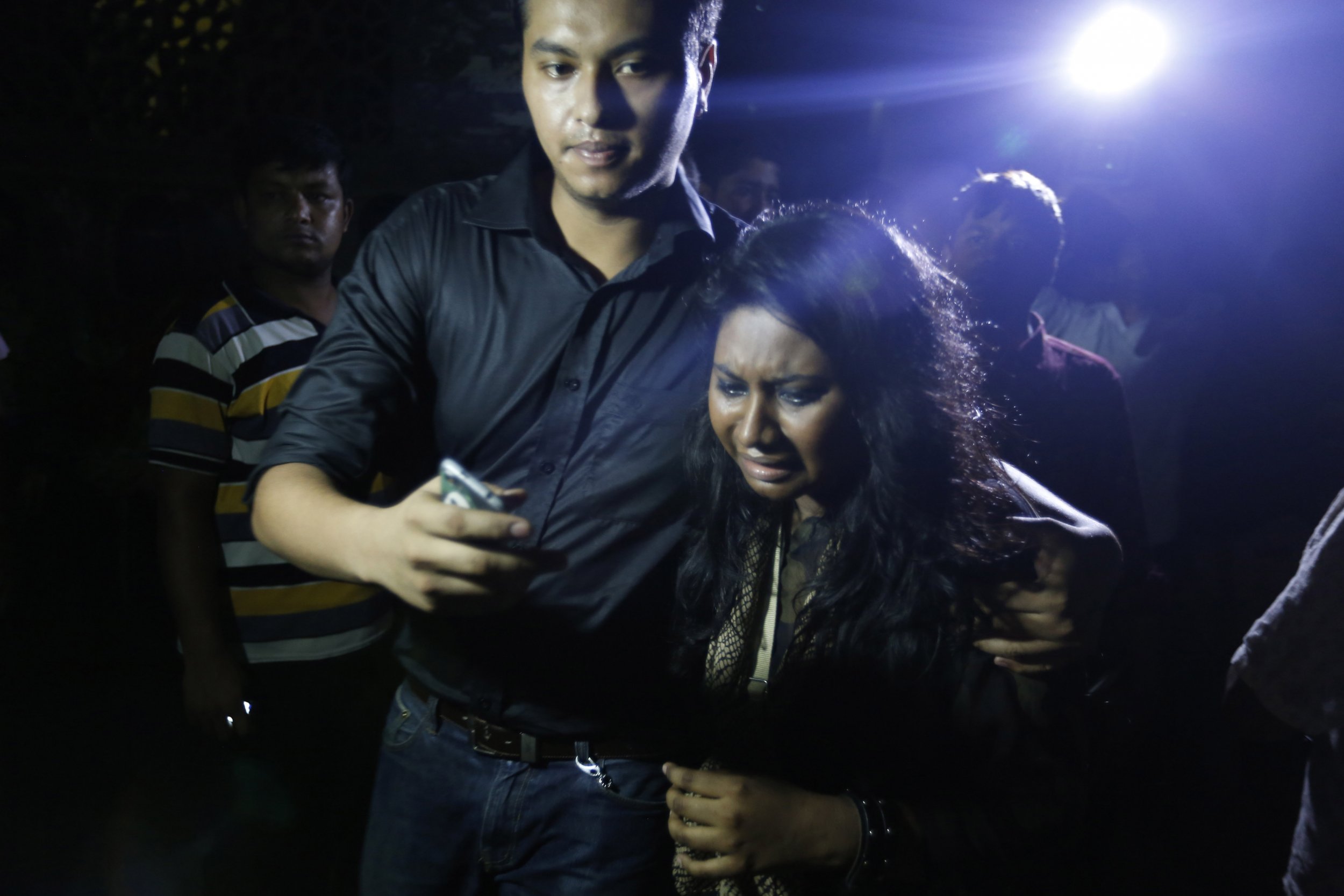 Updated | The editor of Bangladesh's only LGBT magazine and another man were killed in the capital, Dhaka, on Monday.
Xulhaz Mannan, 35, the editor of Roopbaan, also worked for the United States Agency for International Development (USAID). The other victim has been identified in Bangladeshi media as Tanay Mojumdar, also known as "Tonoy." He and Mannan, who were openly gay, set up Roopbaan with a group of friends as a way to improve awareness of LGBT people and issues in Bangladesh, where being gay is not widely accepted.
About six people entered a house in the Kalabagan district of Dhaka after identifying themselves as couriers at around 5 p.m. on Monday, the Dhaka Tribune reported. They then hacked Mannan and Mojumdar to death. Two other men were seriously injured in the attack.
The murders are the latest in a string of violent and deadly incidents targeting secular and atheist writers in Bangladesh. Their deaths come two days after a university professor was hacked to death by Islamist militants; the Islamic State (ISIS) claimed responsibility for his death.
In a Facebook post on Monday, U.S. Ambassador Marcia Stephens Bloom Bernicat said she is "devastated by the brutal murder of Xulhaz Mannan and another young Bangladeshi this evening in Dhaka."
"Xulhaz was more than a colleague to those of us fortunate to work with him at the U.S. Embassy. He was a dear friend," she said. "Our prayers are with Xulhaz, the other victim, and those injured in the attack. We abhor this senseless act of violence and urge the Government of Bangladesh in the strongest terms to apprehend the criminals behind these murders."
During a press briefing on Monday, State Department spokesman John Kirby said: "We're outraged by the barbaric attack on Xulhaz Mannan, a beloved member of our embassy family."
"An attack like this is simply beyond words, unjustifiable, inexcusable," said Kirby. He added that the U.S. government will issue another statement on the killings later this afternoon.
Five secular and atheist bloggers and publishers were murdered in Bangladesh last year, including American-Bangladeshi writer Avijit Roy. According to the BBC, Imran Sarker, one of the "best-known" bloggers in Bangladesh, said he received a call on Sunday informing him that he'd be killed "very soon." Earlier this month, another atheist blogger and law student, Nazimuddin Samad, 28, was murdered near Jagannath University.
This story has been updated in include reaction from the U.S. State Department.
Editor of Bangladesh's Only LGBT Magazine Hacked to Death | World