Edmonton Attack Suspect Was To Be Deported From U.S. Before Entering Canada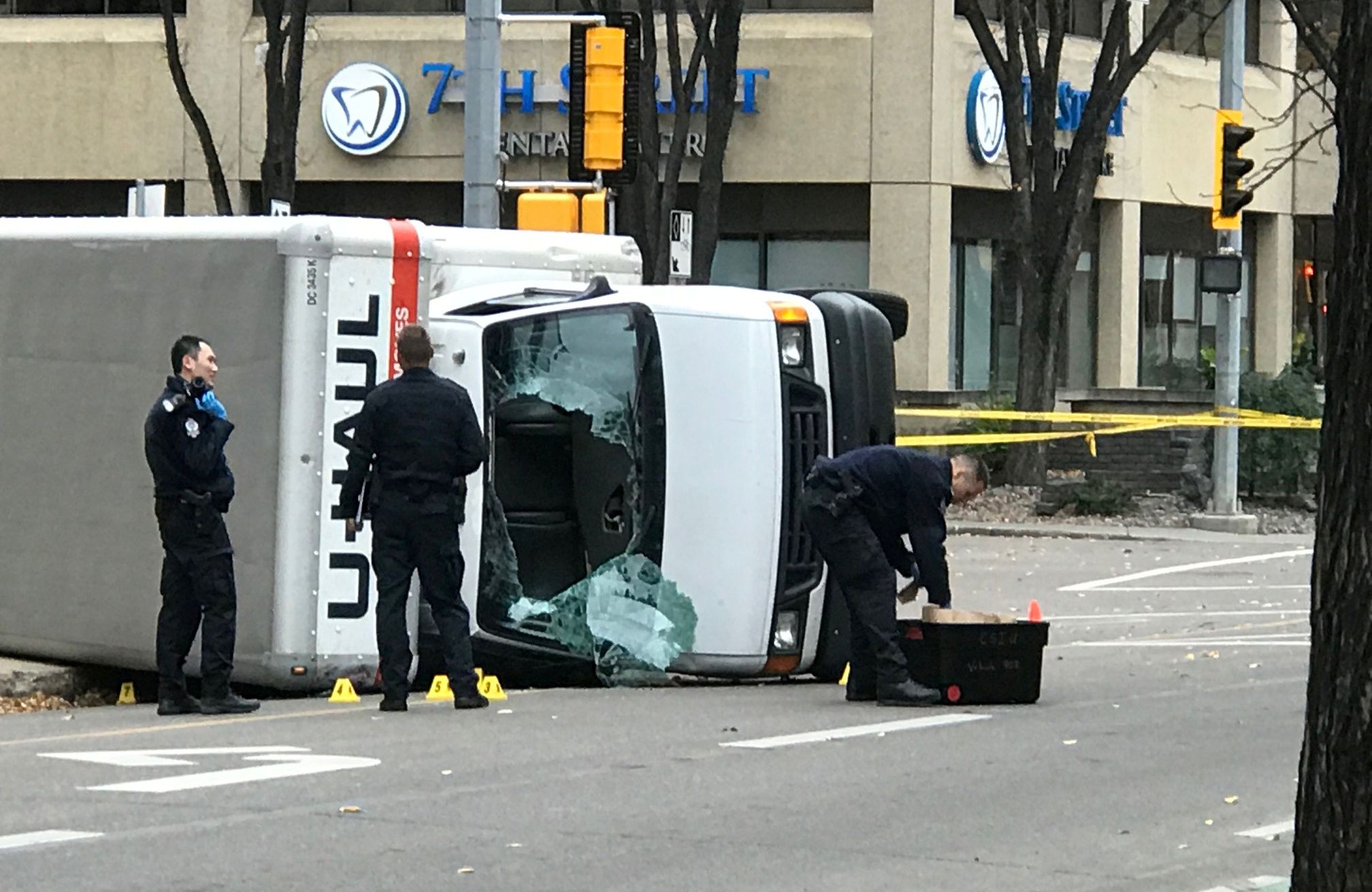 The man suspected of carrying out a stabbing and vehicle attack in Edmonton, Canada, that left at least five people injured faced deportation from the U.S. before gaining refugee status in Canada.
Abdulahi Hasan Sharif, 30, was ordered to be deported from the U.S. by a judge following his detention by U.S. Customs and Immigration officials in 2011. He waived his right to an appeal and was released and ordered to report to ICE in 2012, but did not do so, The Wall Street Journal reported.
Sharif is accused of ramming a vehicle into a crowd in Edmonton and hitting a police officer with a car before stabbing him, in an attack carried out last weekend that saw police chase the suspect's U-haul through crowds of football fans in the city, during which the driver reportedly attempted to ram into pedestrians.
Sharif crossed into Canada in 2012, with U.S. authorities unable to locate him on the date he had been asked to report to ICE, and later gained refugee status in Canada through the country's Immigration and Refugee Board.
Lauren Mack, ICE spokesperson, told the The Star that "Sharif had no known criminal history at the time of his encounters with ICE." She explained Sharif had been released because his removal from the U.S. was not expected to happen immediately. But "efforts by (San Diego ICE officials) to locate him were not successful," when he was expected to report to ICE.
Sharif is currently facing 11 charges, including several counts of attempted murder.
His presence in Canada and refugee status after entering the country almost five years ago is said to be something Canadian Prime Minister Justin Trudeau will consider in future cases.
"We'll reflect on whether we need to do things differently in the future than the way they were done in 2012," Trudeau told The Wall Street Journal.