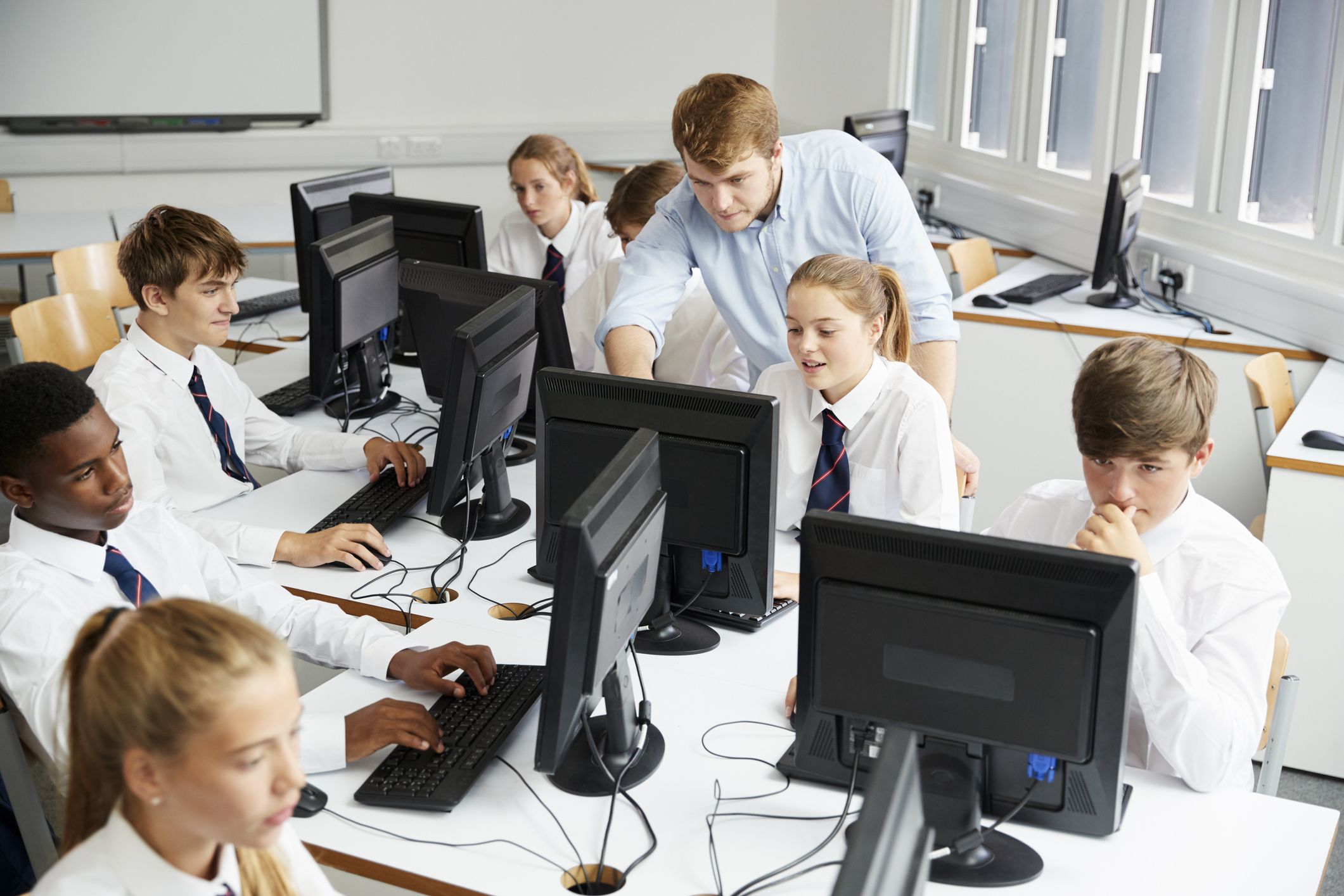 Finding a job is stressful. Finding a first job even more so. Though the reality is that the world contains millions of jobs and they just need one, for too many young people starting out in the world, that situation feels like quite the opposite.
All of us in the field of education can do a better job preparing students for that search. It just requires adopting a growth mindset and a willingness to change.
Not for the kids, but for us.
Many parts of our current educational system are simply not set up to provide students with enough opportunities to learn the skills that a 21st-century economy demands. In most school districts, there aren't the right resources to provide innovative career curriculums or programs that teach in-demand skills like programming and logistics.
"Career technical education," or CTE, is a hot topic at many conferences and state legislatures, but the funding realities are barely enough to support a couple classes, with no long-term pathway. We should be thinking about career readiness more broadly, equipping students with the skills, training and connections they need not for just any old occupation, but for immediate success and a long-term career.
The good news is that the jobs are there. In fact, there is a growing "doughnut hole" in the middle of the labor market. At its center are jobs that require more training and knowledge than a basic high school diploma can provide, but less schooling than a four-year bachelor's degree. This sector of the job market is booming, with employers looking for hundreds of thousands of workers with these skills.
And, these are high-opportunity jobs. For example, an entry-level position in the IT field (which needs 100,000 new workers each year) or nursing (with severe shortages in many states) is an on-ramp to a long-term, fulfilling and financially stable career.
We have to do more to make students and their parents aware of these opportunities, but that's not enough. They also need to understand the educational pathways that will create those future opportunities. Students in true career readiness environments aren't just listening to lectures. They are learning through an experiential, project-based approach that equips them with the skills they need for the new economy.
We also need to pull in private-sector partners. Companies should be looking to partner with education institutions on programs that prepare students to start a career right after graduation, or to work and learn while they pursue a higher degree. Employers and educational institutions can work together and communicate about changing needs and areas of potential growth. Corporate partners also help educational institutions ensure the curricula they are using is keeping pace with quickly-evolving technology.
Outside the classroom, companies can offer internships and shadowing opportunities to high school students to ensure a seamless transition from learning to doing. By participating in career readiness initiatives, companies can identify and recruit top talent with the assurance their employees have the skills and credentials they need to succeed.
To better make these connections, students and employers should be able to access each other on a shared job-seeker network that provides opportunities to young people who don't have the good fortune of being able to draw on their parents' social capital.
As we work to prepare America's current generation of students for a successful tomorrow, we must think about workforce development issues in a much more holistic way. We will only get to truly transformational change, increasing workforce participation for all, if we make career readiness education more broadly available.
Leilani Brown is senior vice president for K12, building partnerships between the private sector and education. She is also a board member for Tallo, a career platform that connects high school students, college students and young adults to career and higher education opportunities.
The views expressed in this article are the author's own.​​​​​