Parents Criticize Government's Decision to Scrap Plans for All Primary School Pupils to Return to Schools
Parents are demanding that primary schools be reopened not only for the sake of their children's education but also for their mental wellbeing, after the government abandoned plans to get all primary school children back to school before the summer break.
Prime Minister Boris Johnson had reopened primary schools in England on June 1 for reception, Year 1 and Year 6 pupils, equivalent to pre-kindergarten, kindergarten and fifth grade in the U.S.. He acknowledged that not all schools would reopen but that it was important for children to return to the classroom where possible.
That move had been criticized by some councils, with the likes of Liverpool, Birmingham and Solihull saying that it would not be possible.
Boris Johnson's roadmap for reopening all schools included a plan for all primary school pupils to return before the end of the summer, however Education Secretary Gavin Williamson has confirmed that the plans have been scrapped.
Department for Education figures show that 52 percent of primary schools opened for extra pupils, but only 11 percent of primary pupils were in school - about a quarter of those year groups who could have gone back
Williamson told MPs he wanted all children back to school in September and that "exams will take place next year".
That announcement has prompted some parents to criticize the government and demand schools reopen.
Among those affected are Vicki Stevenson-Hornby and Jodie Owen, both of whom have children in Year 5 at Aspull Church Primary School in Wigan and who have written to Wigan Council to ask for more details.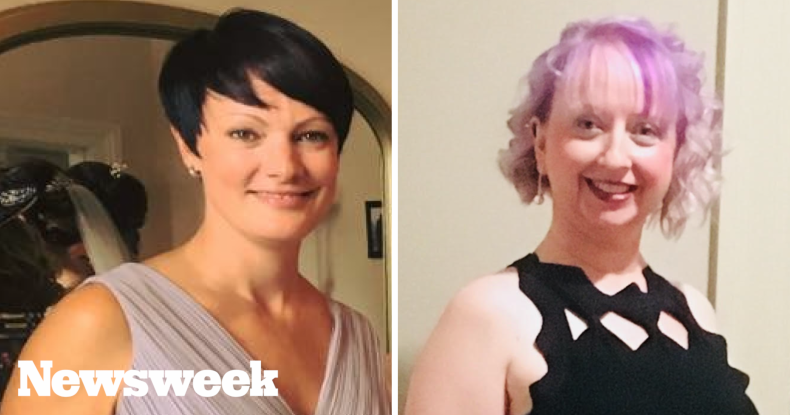 Jodie told Newsweek: "It's highly unlikely they will return all as one in September, there's an indication that that is only going to be staged and that they're hinting all children will be back in school in January and that's nine months of no school.
"There's a lot of evidence from a lot of experts that supports that it is safe, I'm not an expert in the field but I can read and think for myself and that's what I tend to do and there's a lot of evidence out there, I haven't been able to find any evidence that it isn't safe for children or teachers."
Jodie says she has a four-year-old son whose nursery has reopened, though it is in another local authority. She cannot understand why her older son in year 5 has not been allowed to go back to school.
Jodie said she was not only worried about the impact of the school closures on her child's learning and development but also on their mental health.
She said: "They want to be with their peers."
Vicki, who has a daughter in year 5 at the school, said: "The government need to prioritize children in the same way they prioritize COVID-19. One thing I've said throughout is that everybody's life matters, not just people who have got COVID-19.
"Of course that's important but children are going to suffer because of this, they probably already are doing. To push it back to September, and potentially January, it's not just an educational and learning matter. That's important, of course, but children need interaction with their peers for their mental health and wellbeing, and the government need to prioritize that. They need to look into and tell us why they are so adamant it isn't safe."
Vicky said she was not personally worried about the safety of her child.
"I work in the National Health Service (NHS), if I was going to be worried about my children developing COVID-19, I've worked throughout the pandemic, in a hospital that's treating COVID patients, so if they were going to be at risk they probably have been, I've been scrupulous in how I've gone home and how I've got washed and all of those things, I don't believe that the children are at risk."
Although Vicky is a key worker, she chose not to utilize a place for her child at school, given that the children of key workers can still go to school, because she says she was told not to use it if there were other means of her children being looked after.
Her husband is still furloughed from work and has been taking care of their ten-year-old daughter.
She also has a son in the first year of college who wants to go to university and Vicky says the impact of the lockdown on the mental health of young people is something society has to be prepared for.
"Mental health services for children are already massively oversubscribed, they're not going to cope with an influx of referrals and that's what's going to happen next," she says.
Jodie also urged the government to provide clarity about what would happen with holiday clubs, given that a number of parents who already had sent children to school, would usually rely on them to provide care to their children during the summer holidays.
The letter, sent by the Apsall Church Parent group and which has been signed by 20 parents across the year groups to the council, says: "Numerous studies strongly support that there is minimal risk of children transmitting COVID-19. Have these been considered in policy decisions?"
It then goes on to link to a study in the British Medical Journal that asks why rates of infection among children are low.
The letter concludes: "We urge the leaders of Wigan Council and regionally, to place the needs of our children above all other agendas and to recommend schools are free to reopen at earliest opportunity.
"Please be mindful that schools will be very reluctant to breach council recommendation by re-opening schools against advice, this clear direction must come from you in your professional capacity as Director of Public Health."
The council has a different view.
A spokesperson for Wigan Council said: "It was advice to schools to aim for the 15th June for wider reopening – it was ultimately their decision.
"The letter is from a small group of parents, and is not the official position of the school, with the school and a majority of parents supporting the decision to delay."
Professor Kate Ardern, director of public health for Wigan Council, said: "The safety and wellbeing of children, families and school staff is our main priority.
"Following the most up-to-date health advice and local information about the increasing R number, last week we strongly advised schools to aim for a wider reopening to children from Monday 15th June.
"Rather than set any further dates which we feel would be unhelpful given that each school and setting is different, we have advised schools can now determine, based on their risk assessments and individual circumstances, whether they feel confident that they can safely open to more pupils and we will fully support them should they decide to widen opening."
Aspull Church Primary School says that parents have been informed, as of yesterday, that there will be a wider opening of the school on June 15 however, Jodie says that this will be only for Reception and Year 1.