Parents in England Could be Fined for Not Sending Children Back to School
The government has warned that parents in England could be fined if they refuse to send their children back to school in September.
Education Secretary Gavin Williamson said that unless there was "good reason" as to why children were absent from school, families would have fines "imposed."
Williamson told LBC radio: "It is going to be compulsory for children to return back to school unless there's a very good reason, or a local spike where there have had to be local lockdowns.
"We do have to get back into compulsory education as part of that, obviously fines sit alongside that.
"Unless there is a good reason for the absence then we will be looking at the fact that we would be imposing fines on families if they are not sending their children back."
The education secretary also sought to reassure worried parents about the safety of their children and said the government would be making sure that schools are "secure and safe places" not just for children but also for people to teach in and work.
His comments come after Boris Johnson also said it would be compulsory for all children to return to school in September this year.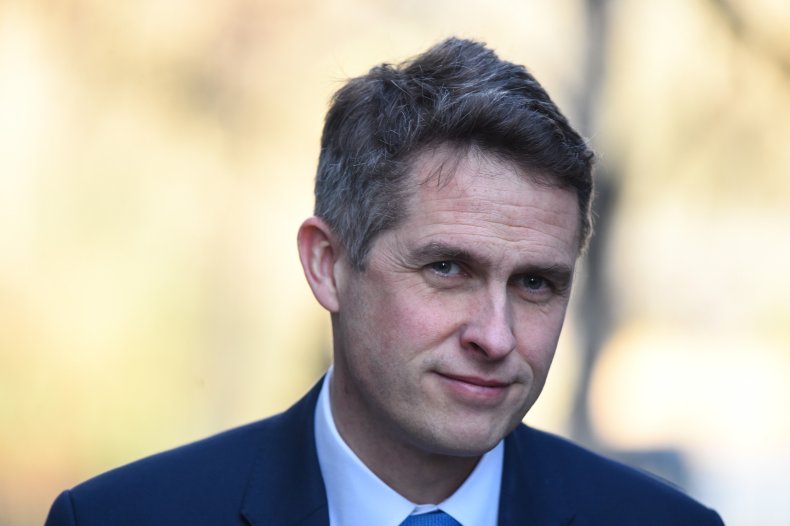 The prime minister told the Mail on Sunday newspaper: "We need to get the kids back into school. I want all pupils back in school in September."
Johnson also told teaching unions who had opposed his earlier plan for a wider reopening of schools that it was children from poorer families suffering the most.
He said: "It's the kids from the poorer families who aren't going back, and so you are entrenching social injustice."
Williamson has confirmed that plans to get all English pupils back into classrooms will be unveiled this week.
Johnson has also outlined plans to spend £1 billion on rebuilding schools in England, ahead of a major speech on Tuesday in which he will set out his plans to revive the U.K. economy.
Williamson has previously been criticized for his u-turn on plans to get all primary school children back to school for four weeks before the end of the summer term.
Meanwhile, Labour leader Sir Keir Starmer accused the government of being "asleep at the wheel" when it came to the re-opening of schools.
He told Sky News: "There has been a total lack of planning. From the day the schools were shut down, it was obvious what needed to happen to get them back open again.
"You needed a risk assessment, and you needed to look at the space. I've talked to loads of headteachers, and the points they have made to me were obvious and practical and could have been overcome."