Edward Snowden Asks France To Grant Him Asylum: 'Welcoming Someone Like Me Is Not An Attack On the United States'
National Security Agency whistleblower Edward Snowden has appealed to France's government to grant him asylum so he can avoid prosecution in the United States.
"Protecting whistleblowers is not a hostile act", Snowden, who leaked classified documents shining a light on government surveillance programmes, told France's Inter radio on Monday.
"Protecting whistleblowers is not a hostile act," he said, in an appeal to French President Emmanuel Macron. "Welcoming someone like me is not an attack on the United States."
Presently, Snowden lives in Russia, where he has been able to safely avoid prosecution in the U.S.
He had previously tried to apply for asylum in France in 2013 when former President Francois Hollande was in power. However, his bid was unsuccessful.
Macron has yet to respond to Snowden's fresh appeal for asylum in France.
Snowden's appeal comes as the whistleblower, whose efforts exposed a number of global surveillance programs run by the NSA and Five Eyes Intelligence Alliance, prepares to release his new memoir, Permanent Record, on Tuesday.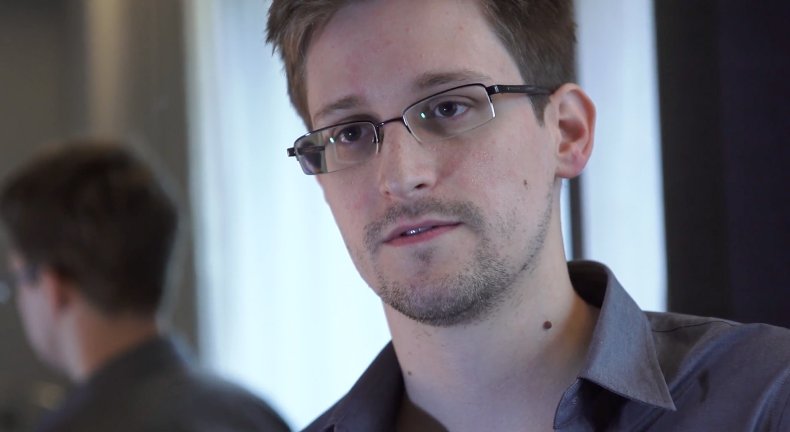 The memoir, which is set to be released globally on the anniversary of the signing of the U.S. Constitution, recounts the whistleblower's work for the NSA, as well as for the Central Intelligence Agency.
It also follows the aftermath of his decision to reveal sensitive information on the U.S.'s systems of mass surveillance to the world.
"Everything that we do now lasts forever. Not because we want to remember, but because we're no longer allowed to forget," Snowden said in a recent video announcing Permanent Record. "Helping to create that system is my greatest regret."
Snowden's disclosures, which he first made to journalist Glenn Greenwald and documentarian Laura Poitras, triggered a global focus on American intelligence organizations' worldwide surveillance programs, including a top-secret court order ordering Verizon to share call records of millions of Americans with the NSA.
The world would later hear of following explosive revelations, from spying on world leaders to the mass collection of text messages and the PRISM program that allowed the NSA to access Facebook, Google, Microsoft and Apple servers.
Federal prosecutors filed a criminal complaint against Snowden charging him with theft of government property and violating the Espionage Act of 1917.
The whistleblower tried to seek asylum in Ecuador, but was stopped in Moscow after the U.S. canceled his passport. After being offered asylum, Snowden continues to live in Russia as his supporters in the U.S. carry on the fight for him to be pardoned.