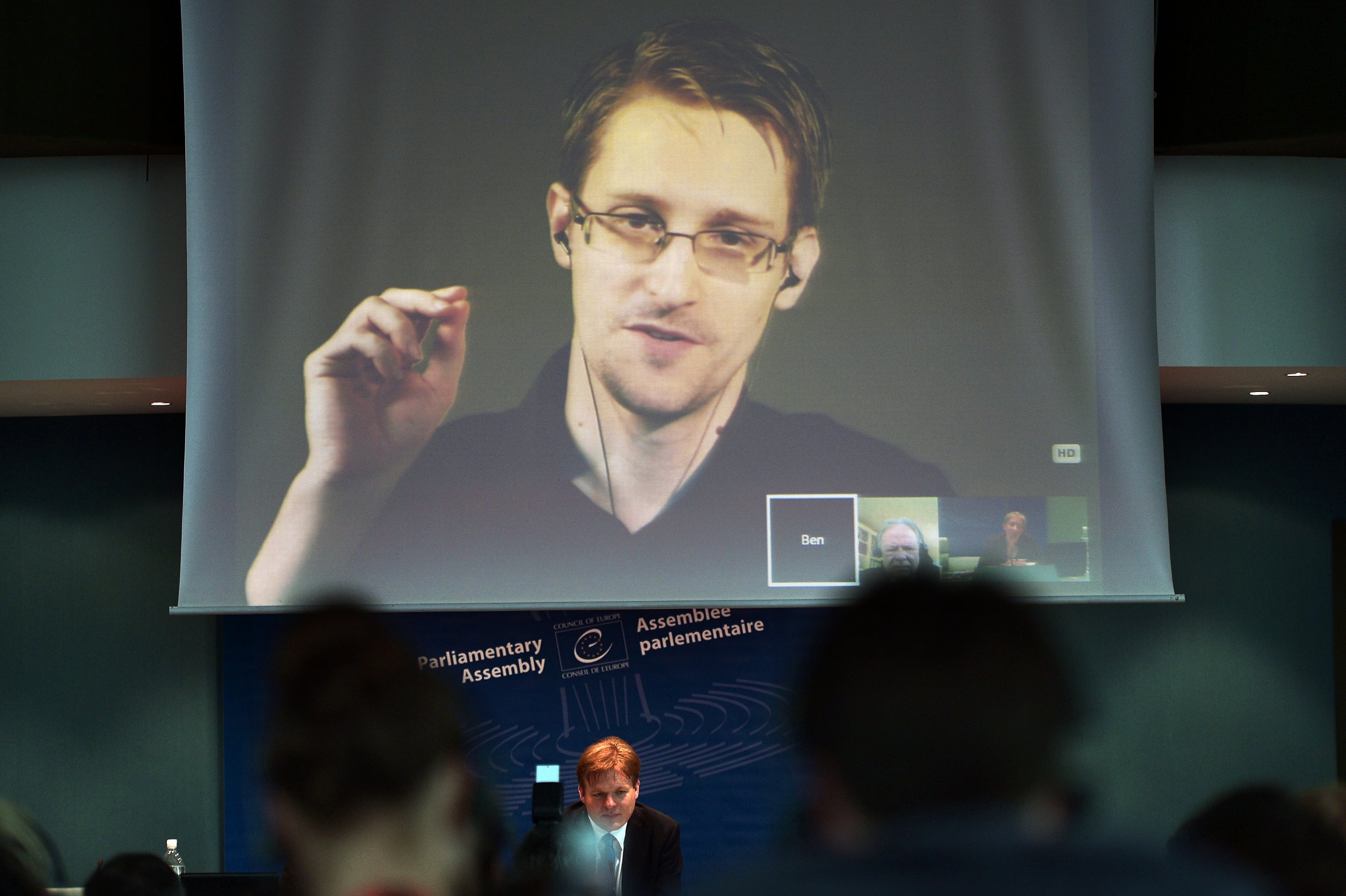 Whistleblower Edward Snowden has backed a prominent critic of the Kremlin in a tense standoff between Russian authorities and a private messaging app used by millions.
The National Security Agency (NSA) whistleblower, who fled to Russia from the U.S. in 2013, risked the wrath of the Kremlin when he tweeted his support on Tuesday for messaging app Telegram and its founder Pavel Durov, who is flouting a government request to cease operations in Russia.
"I have criticized Telegram's security model in the past, but Durov's response to the Russian government's totalitarian demand for backdoor access to private communications—refusal and resistance—is the only moral response, and shows real leadership," Snowden wrote on Twitter.
Related: What is Telegram and why does Russia want to shut it down?
The messenger tool is facing a formal ban from Russia's state watchdogs for refusing to allow authorities access to users' private conversations, despite numerous requests. A Russian court ruled in favor of the ban last week, after authorities argued that Telegram's encrypted chat feature could be used for criminal or terrorist activities.
Telegram's privacy is one of its main selling points, and foiling Russian security agents' attempts to eavesdrop on private chats was part of its raison d'etre, Durov has previously said. The Russian-born developer has refused to comply with the government's demands and recently pledged millions of dollars toward a "digital resistance" to circumvent the ban.
Durov has said the ban has not resulted in a major disruption of Telegram's operations, as social media users have shared tips online on tools that help inoculate against blocking the app. The most widely cited tool appears to be the use of so-called VPN anonymizers, which disguise an internet user's location and allow residents of Russia to access the internet as though they were abroad.
Ironically, numerous prominent Russian public figures and institutions use Telegram to communicate with users, including the Foreign Ministry and the presidential administration. Both have promised to replace the app with other services.