Edward Snowden Says Donald Trump 'Has Never Really Known a Love That He Hasn't Had to Pay For'
National Security Agency whistleblower Edward Snowden slammed President Donald Trump as someone that "has never known a love that he hasn't paid for" in an MSNBC interview that will be broadcast late on Monday evening.
Hours before Snowden's chat with MSNBC anchor Brian Williams on The 11th Hour is set to air, the show released a short teaser video showing the whistleblower — who copied and leaked highly classified information from the National Security Agency in 2013 when he was working as a CIA staffer — talking about the current U.S. president.
"I think he's actually quite simple to understand," Snowden said in the roughly 30-second-clip. "Donald Trump strikes me like nothing so much as a man who has never really known a love that he hasn't had to pay for."
"And so everything that he does is informed by a kind of transactionalism, I think," he added, "and what he's actually looking for is simply for people to like him. Unfortunately that produces a lot of negative effects."
Snowden currently resides in Russia, where he is safe from prosecution in the United States.
Snowden appealed to France's government for asylum so he could avoid prosecution in the U.S. during an interview earlier on Monday. "Protecting whistleblowers is not a hostile act," he told France Inter radio. "Welcoming someone like me is not an attack on the United States."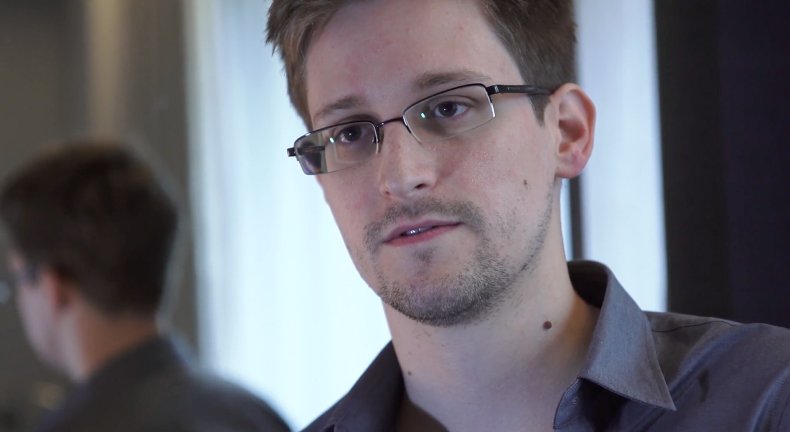 The whistleblower's recent interviews come as he prepares to release his new memoir, Permanent Record, on Tuesday — which is also Constitution Day, which marks the anniversary of the signing of the U.S. Constitution.
In the book, Snowden writes about his work for the NSA and CIA and details his contributions to secret systems of mass surveillance of citizens in America and the rest of the world. Snowden also describes his crisis of conscience that ensued, which lead him to whistle blow on the agency.
"Everything that we do now lasts forever. Not because we want to remember, but because we're no longer allowed to forget," Snowden said in a video announcing the book. "Helping to create that system is my greatest regret."
Snowden made his first disclosures to journalist Glenn Greenwald and documentarian Laura Poitras. It resulted in a worldwide focus on American intelligence organization's surveillance efforts.
U.S. federal prosecutors subsequently filed a criminal complaint against the whistleblower for breaching the Espionage Act of 1917 and theft of government property.
Although Snowden initially attempted to seek asylum in Ecuador, he was stopped in Moscow after U.S. authorities moved to cancel his passport.