Edward Snowden 'Not at All Disappointed' to Be Left Off Donald Trump's Pardon List
In the final hours of his term, President Donald Trump has released a last-minute clemency list, pardoning 73 people and commuting the sentence of 70 others.
However, whistleblower Edward Snowden was among a group of high-profile figures who were left off the list—despite speculation that they may be granted clemency before Trump departs from the White House Wednesday.
But Snowden said that he is "not at all disappointed" and slammed the outgoing president in his reaction to the news.
"I am not at all disappointed to go unpardoned by a man who has never known a love he had not paid for," Snowden tweeted on Wednesday. "But what supporters of his remain must never forgive that this simpering creature failed to pardon truth-tellers in far more desperate circumstances."
Snowden quoted a previous tweet he shared in September that links to an interview he did with The 11th Hour, in which he discussed how he sought pardon for other whistleblowers, including Reality Winner, rather than for himself.
Winner, a former government contractor who leaked classified NSA material, was left off the list of pardons, as was Wikileaks founder Julian Assange. Federal prosecutors charged Winner under the Espionage Act after the leak. She is currently the longest prison sentence handed out to a whistleblower.
Assange faces 18 of his own federal charges related to the publishing of classified national defense information.
At the time, Snowden said, "the president can end the war on whistleblowers at the stroke of a pen—and should."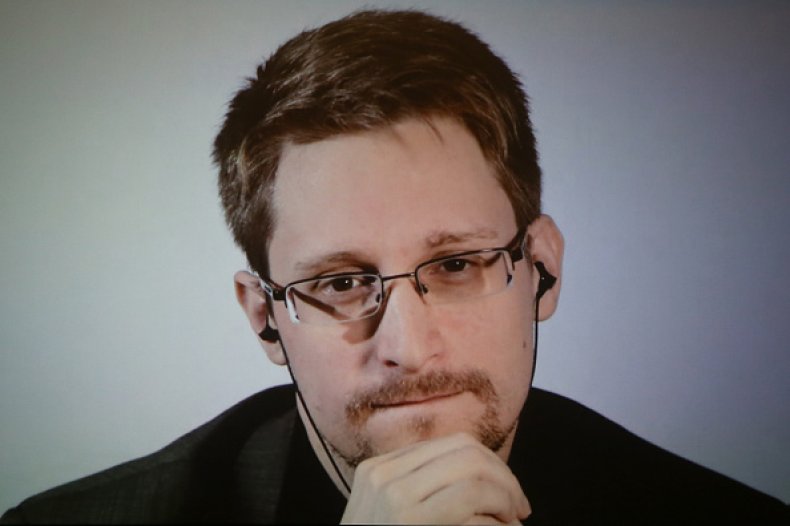 Snowden has been in exile in Russia since 2013, after he leaked classified national security information to a number of journalists about the U.S. government's surveillance operations.
In June 2013, the Justice Department unsealed federal charges against Snowden, which included two counts of violating the Espionage Act and theft of government property. He is currently safe from prosecution in the United States.
Although many Republicans were opposed to a pardon for Snowden, Trump said he was considering granting clemency in August of last year, citing that "a lot of people" thought Snowden was "not being treated fairly."
This is not the first time the whistleblower has spoken out against the outgoing president. In an MSNBC interview, Snowden told Brian Williams: "Donald Trump strikes me like nothing so much as a man who has never really known a love that he hasn't had to pay for. And so everything that he does is informed by a kind of transactionalism."
"What he's actually looking for is simply for people to like him," Snowden added, "Unfortunately that produces a lot of negative effects."
The American Civil Liberties Union has also advocated for a Snowden pardon. The organization tweeted earlier last month that "Edward Snowden blew the whistle on illegal government activity kept secret for years. Our democracy is better off because of him."