Edward Snowden said the "war on whistleblowers" trend in the U.S. that expanded during former President Barack Obama's administration and continued under President Donald Trump is evidence of a growing "criminalization of journalism."
Snowden spoke about the freedom of the press during a video interview with Glenn Greenwald, one of the journalists who first helped Snowden expose information from the National Security Agency when Snowden took his first steps toward becoming an internationally recognized government whistleblower in 2013. Greenwald shared the interview on his Substack platform on Wednesday.
"The threats against the press go far beyond physical violence," Snowden said, pointing to the spike in attacks on journalists catalogued by the U.S. Press Freedom Tracker. Snowden serves on the board of directors of the Freedom of the Press Foundation, which oversees the tracker. "What we see is an increasing tendency to silence journalists who say things that are in the minority," he said.
"You see threats against journalism—particularly female journalists—online, social media, just because people don't like what's being reported. They don't like the facts that are being brought to them," Snowden said. "Then there's this whole other step, which is, what is the government doing against it? And in nowhere is this more clear, I think, than the war on whistleblowers."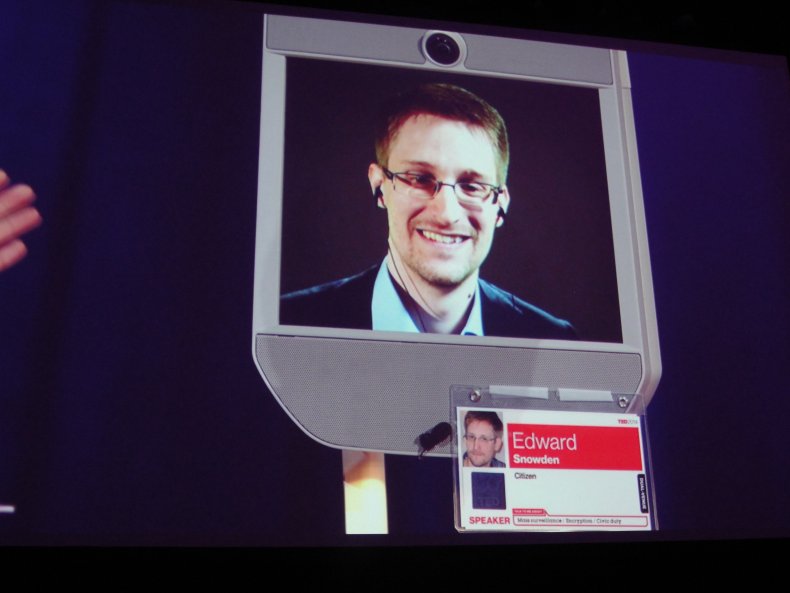 Snowden said that after starting under former President George W. Bush, the "war on whistleblowers" escalated during Obama's administration and continued throughout Trump's time in office. "This is not a partisan issue; these people are backers of Obama, and we all know about the things that have happened under the Trump administration," he said. "But when you look at this as a trend, as a dynamic, what you see is the criminalization of journalism."
Snowden pointed to Julian Assange, the WikiLeaks founder who is currently in prison in London. Assange could be extradited to the U.S. next year to face charges related to WikiLeaks' data dump in 2010, which included documents shared by Chelsea Manning, a former intelligence analyst with the U.S. Army.
Snowden referred to Assange's WikiLeaks work in 2010 as "the greatest act of journalism that he ever did" and noted that Assange has been widely awarded for that work. Assange is an example of the way that the U.S. government tries to distinguish between traditional reporters who work for distinguished media outlets and journalists who find other methods to share information, Snowden said.
Greenwald asked Snowden about his concerns regarding the incoming administration of President-elect Joe Biden, who was part of the Obama administration that Snowden said saw the escalation of the "war on whistleblowers." Snowden said the freedom of the press will "continue to decline" until there is "an actual policy shift."
"Trying to silence the publication of facts—which are valuable and important to the public, to the continuation of democracy, but uncomfortable to government—when they understand that that is something that must be accepted, that is what defines a democracy, rather than going, 'No, we need to shut these people up; we're going to throw them in a hole, we're going to ruin their life, whatever. We're going to de-platform them,' or whatever the new tactic is, this is going to continue to be a problem, and the freedom of our press is going to continue to decline," Snowden said.
Newsweek reached out to Biden's transition team for comment but did not receive a response in time for publication.