Edward Snowden Thinks FBI Not Being Able to Crack iPhone Is 'Bullshit'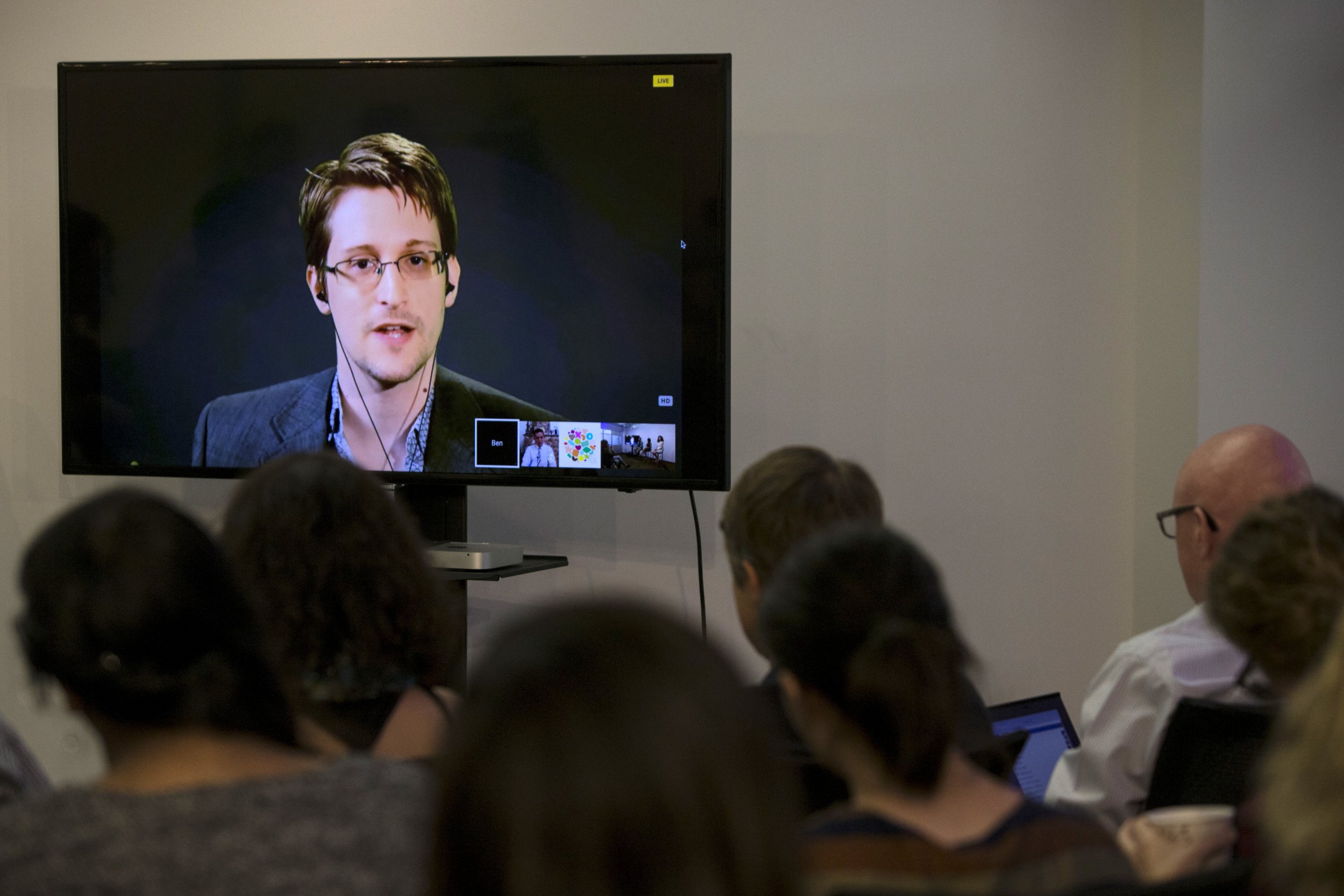 National Security Agency whistleblower Edward Snowden called the FBI's claim that it could not crack into the encrypted iPhone of San Bernardino, California, shooter Syed Rizwan Farook "bullshit" on Tuesday.
Snowden spoke via video from Moscow to a conference on surveillance and democracy hosted by Common Cause, a progressive nonprofit and political advocacy group based in Washington, D.C. "The FBI says Apple has the 'exclusive technical means' to unlock the phone," Snowden says. "Respectfully, that's bullshit." (The comments come around the 30:30 mark.)
The FBI has maintained that it cannot crack Farook's iPhone. FBI Director James Comey testified to the House Judiciary Committee last week that the agency needs Apple's help. Comey also said the FBI made a mistake in changing Farook's Apple ID password, thus disabling the auto-backup of the iPhone.
While the FBI may have been able to access the contents of Farook's iPhone through a backup copy if the auto-backup feature were still enabled, Comey insisted that the backup would not have yielded the information the FBI was seeking.
On the technical side, the FBI says it cannot try the thousands of pass codes required for a "brute force" attempt on the iPhone without the risk of the phone deleting its own data after the 10th failed attempt. The FBI is requesting that Apple create custom iOS software that disables the safety features, but Apple CEO Tim Cook has resisted such demands so far.
Before the "bullshit" comment, Snowden talked about how government surveillance eroded democracy and discriminately targeted minorities. "The revelations of 2013 were not about surveillance; they were about democracy," Snowden said about his leak of NSA documents to the press.
The Apple vs. FBI issue has divided Washington and Silicon Valley in a philosophical debate on national security and privacy. In Capitol Hill, congressmen from both parties support the FBI's cause—excluding a very small minority of pro-Apple lawmakers, most of whom are from California.
Nearly all big Silicon Valley companies publicly back Apple, and Google, Twitter and Microsoft filed amicus briefs to the court in support of Apple. Microsoft founder Bill Gates took a neutral tone on Reddit in an Ask Me Anything chat, saying, "There needs to be a discussion about when the government should be able to gather information."