Deadly EEE Virus Spreads With Case Confirmed in Maine
The Maine Center for Disease Control and Prevention says a horse in York County tested positive for a mosquito-borne viral disease called Eastern equine encephalitis (EEE), The Associated Press reported on Saturday.
The horse, which had not been vaccinated against the disease, was subsequently euthanized, according to the report.
The Maine Department of Health and Human Services (MDHHS) released a statement on Thursday saying that northeastern states are reporting a very active season for EEE, a potentially fatal disease transmitted by mosquitoes. The agency is encouraging people to protect themselves from mosquito bites, given the risks the disease and other mosquito-borne illnesses, like West Nile virus (WNV), pose to the public.
"Although no human cases of EEE have been reported in Maine since 2015, it is important for all Mainers to take precautions to avoid mosquito bites," said Maine CDC Director Nirav D. Shah. "We want everyone to enjoy the outdoors while taking extra precautions to protect their health."
The virus cannot be transmitted directly from infected livestock to humans, but humans can contract EEE if bitten by a mosquito that previously bit an infected animal.
There is no human vaccine or antiviral treatment for EEE or West Nile, according to MDHHS, so this disease is best prevented by minimizing outdoor activities at night–starting at sundown–when mosquitoes are most active. If outdoor activity is necessary, MDHHS advises people to use an EPA-approved repellent and wear long-sleeved shirts and pants. People may also treat clothing and gear with the insecticide Permethrin—which affects the nervous system of insects if they touch or eat the chemical—and try to keep mosquitoes away from the home by emptying artificial sources of standing water, fixing holes in screens and working with a pesticide control applicator.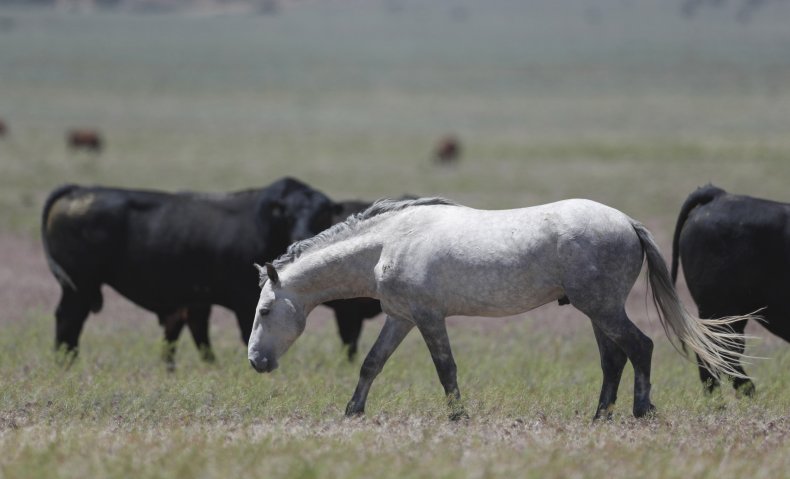 The risk of mosquito-transmitted diseases like Eastern equine encephalitis and West Nile virus usually increases through the late summer and early fall, according to MDHHS. While EEE in humans is rare, an infection can cause serious illness affecting the brain.
Some who are infected with EEE have no obvious symptoms. Others may become seriously ill, developing symptoms ranging from a mild, flu-like illness to high fever, headache, stiff neck and decreased consciousness. Approximately a third of individuals who are infected with EEE die, according to the Centers for Disease Control and Prevention, and many of those who recover experience lasting neurological issues—from minimal brain trauma to severe intellectual impairment, personality disorders, seizures, paralysis and cranial nerve dysfunction.
Individuals whose symptoms suggest a possible EEE infection should contact their healthcare provider immediately, according to MDHHS and the CDC.