Eerie Photos Trick Formula 1 Fans Into Thinking Carlos Sainz Is Dead
The Ferrari Formula One racing team gave fans a shock with their latest post on Instagram, ahead of the start of the new season.
Ferrari posted a couple of atmospheric black and white photos of their driver Carlos Sainz but the pics have caused consternation among some fans who thought they were from an obituary and that he had unexpectedly died.
Even Sainz himself commented on the post, saying that he "thought this was a RIP on me!"
However, Sainz is alive and well and preparing for the season's opening Grand Prix in Bahrain but this didn't stop the racing team being flooded with messages from fans who were shaken up thinking that the driver had passed away.
Sainz reassured fans by saying: "But I'm still here!"
This didn't stop hundreds from commenting that they had received a shock on seeing the photos.
One said: "I thought Carlos died for a second"
Another pleaded with Ferrari to avoid any repetition, saying: "Never again black and white pics please. I got a heart attack."
A third commenter was blunter with their response, writing: "I thought carlos died wtf is wrong with u to post such pictures."
The Formula One season begins on Sunday and Sainz has said that he is "definitely more prepared" than at the corresponding time in 2022.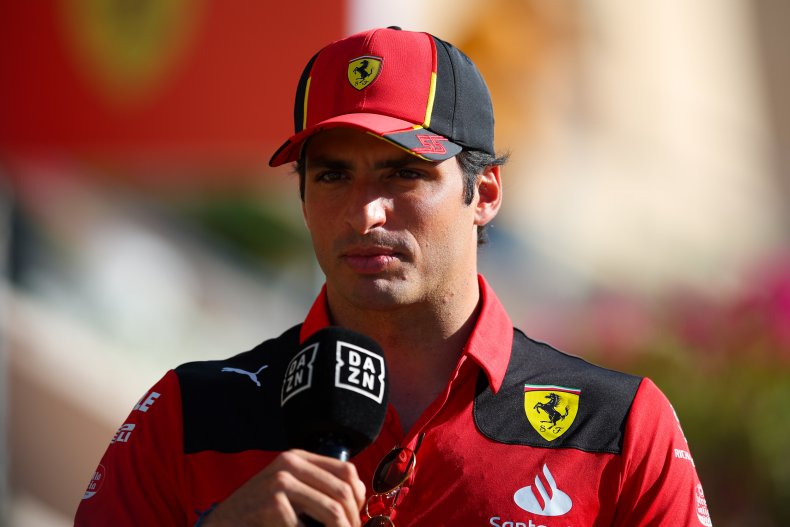 The Spanish driver had a roller coaster campaign last season, enduring a number of accidents and technical difficulties with the car before coming good and landing his first pole position and race win.
Speaking to Sky Sports F1 about whether this was the best he had felt coming into a season for a few years, Sainz said: "In a way, yes—because I've given so much importance to these three days of testing.
"Both from a physical and mental point of view, but also with the approach, with the team, with my team in the test that we wanted to do—I do feel prepared, I feel ready.
"[I'm] definitely more prepared than last year, and with a good overall feeling, and when we put the car on the limit, if it will give me that last edge, or the last feeling that I need from it, we will only know on Saturday and Sunday."
Do you have a tip on a sports story that Newsweek should be covering? Do you have a question about Formula One? Let us know via entertainment@newsweek.com.