Egg Beats Kylie Jenner for Most Liked Instagram Post World Record (UPDATE: We Might Know Who the Egg Is)
<s>Update: We might know who the egg account belongs to. Instagram User AllysaAu posted on her story that she was the one behind the egg account. The screenshots she has are convincing, showing that the account does belong to her. It's unclear if the account is actually hers or if this is all an elaborate ruse. LoL JK.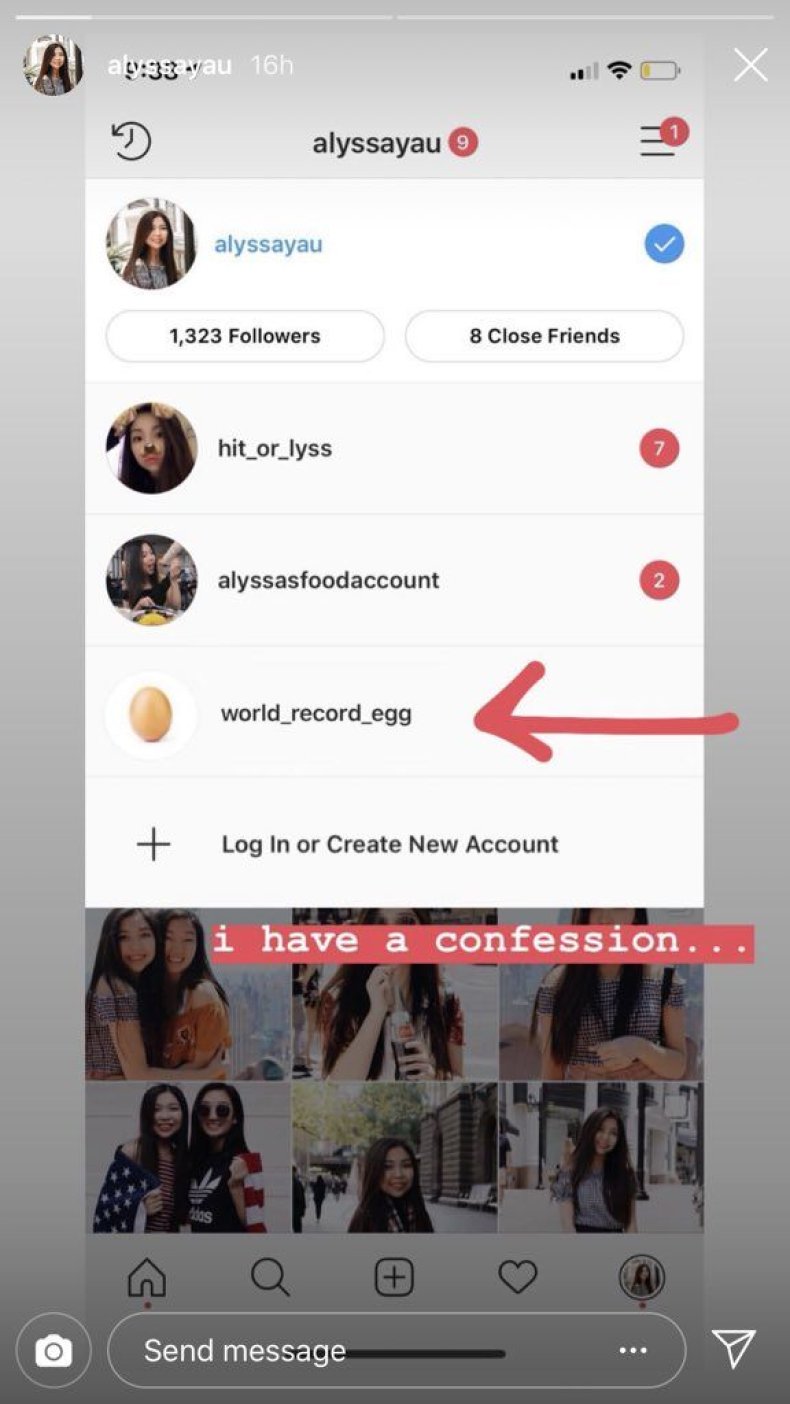 2019 is the year of Big Chungus, Mafia City and now a super popular egg. An Instagram post featuring a single brown egg has amassed more than 30 million likes on Instagram since January 5. The "world_record_egg" is verified and has more than 3 million followers, with only a single post of the egg. The egg even has its own social media fan base, with hashtags for "egg soldiers" and "egg gang."
Previously, the most liked post on Instagram belonged to Kylie Jenner, for the birth announcement of her daughter, Stormi Webster. But her post, which has amassed 18 million likes since February 6, 2018, apparently doesn't have the same level of universal appeal as an egg.
The egg has tags for Pewdiepie, Jimmy Fallon, Good Morning America and The Ellen Show, all in an attempt to gain more traction. The account has one purpose only: to get the most likes possible. It managed to accomplish its goal, gaining 8,000 likes a minute,
Jenner poked fun at the rivalry, posting an Instagram video of her attempting to fry an egg on the sidewalk with the caption "Kylie when she see the world record egg account." She is technically threatening the world record holder's yolk, but we bet the egg celebrity has enough protection. Get it? 'Cause it has a shell.
It's unclear who the mastermind behind the egg account is or why the picture went viral. The egg has fans worldwide, with the comments section full of different languages. It doesn't matter where you are or who you are, you can get behind this picture of an egg beating one of the most successful modern influencers of our time. It's almost a parody of modern Instagram culture, with influencers spending hours or days creating the ultimate pose only to lose out on likes to an egg.
Newsweekhas reached out to the egg account and will update this story with any new information.