Egypt Court: Death for Muslim Brotherhood Leader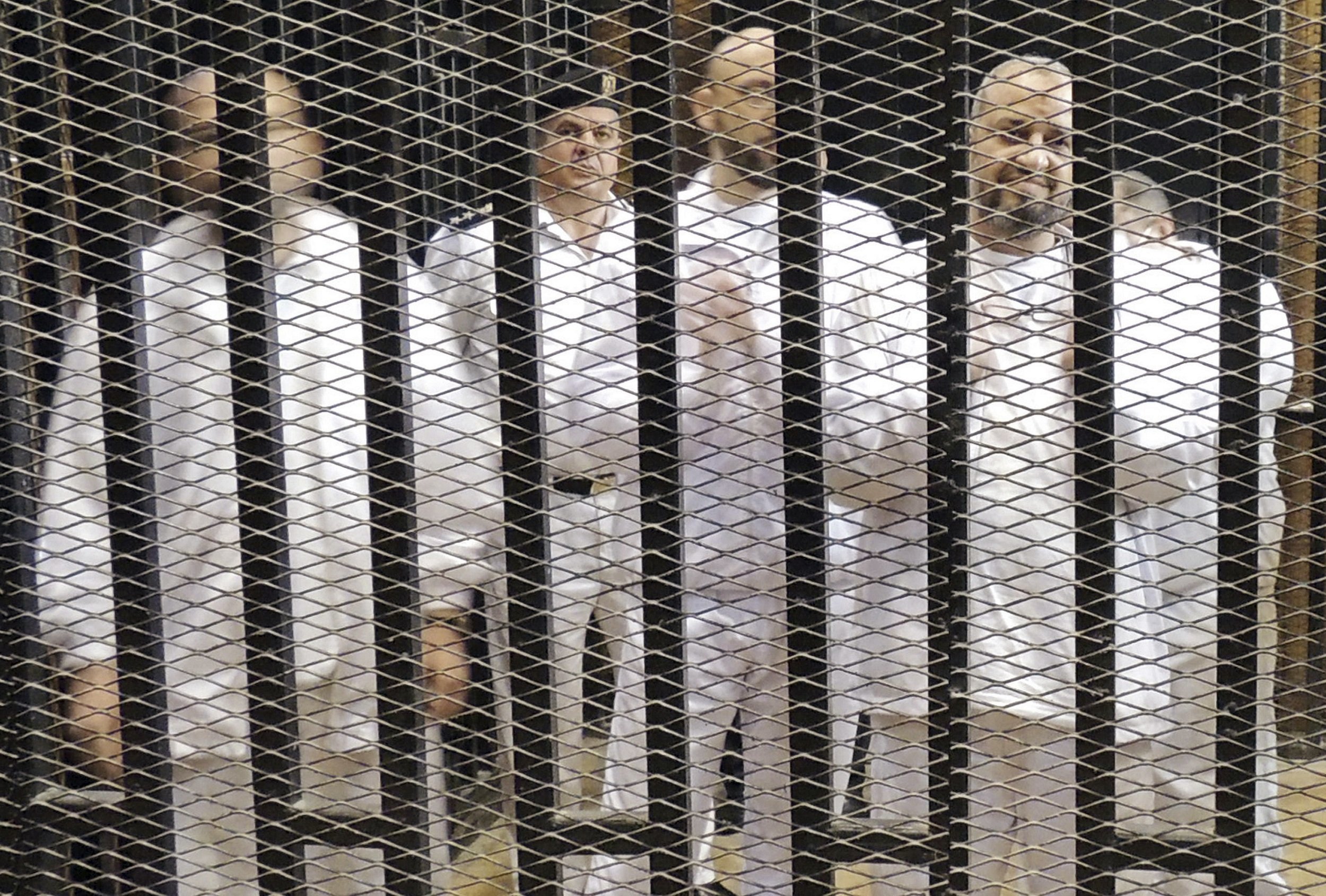 CAIRO (Reuters) - An Egyptian court signalled on Thursday that it wanted death sentences for the leader of the Muslim Brotherhood and 13 other defendants charged with murder and firearms possession, when it referred the case to the country's religious authorities.
Judicial sources said a judge at a court in a Cairo suburb referred all 14 of the defendants to the Mufti, the highest Islamic legal official, who must give an opinion on death sentences before they can be confirmed.
More than a thousand suspected supporters of Mursi and his Muslim Brotherhood have already been given death sentences this year which were referred to the Mufti. Their cases have provoked outrage among rights groups and Western governments.
Thirty-seven of the sentences have been upheld, and more than six hundred others are awaiting a final decision. But so far none of the sentences has been carried out.
The court decision came less than two weeks after former army chief Abdel Fattah al-Sisi took office as president. Sisi ousted President Mohamed Mursi of the Brotherhood last July, leading to a widespread crackdown on the movement.
Brotherhood leader Mohamed Badie, who faces charges in several other cases, has already been referred to the Mufti on another set of charges.
A court in the town of Minya south of Cairo is expected to deliver a final verdict on Saturday in that case. Among the defendants were senior Brotherhood members Mohamed El-Beltagi and Essam El-Erian and former members of the Mursi government.