Egypt's Crackdown On Dissent Escalates As Sisi Begins New Term, UN Says
Egypt's crackdown on activists, journalists and bloggers continues to escalate as President Abdel Fattah Al-Sisi begins his second term, a spokesperson for the U.N. High Commissioner for Human Rights (OHCHR) said Tuesday.
"A spate of arrests, interrogations and detentions of activists, bloggers and journalists in Egypt over the last few weeks appears to indicate a significant escalation in the crackdown against the rights to freedom of expression, association and assembly in the country," spokesperson Ravina Shamdasani said in a press briefing.
Shamdasani said the OHCHR is "extremely concerned" about recent arrests, saying detentions are routinely followed by "harsh sentences." Convictions are often handed down for "simply exercising the rights to freedom of opinion, expression and assembly," she said.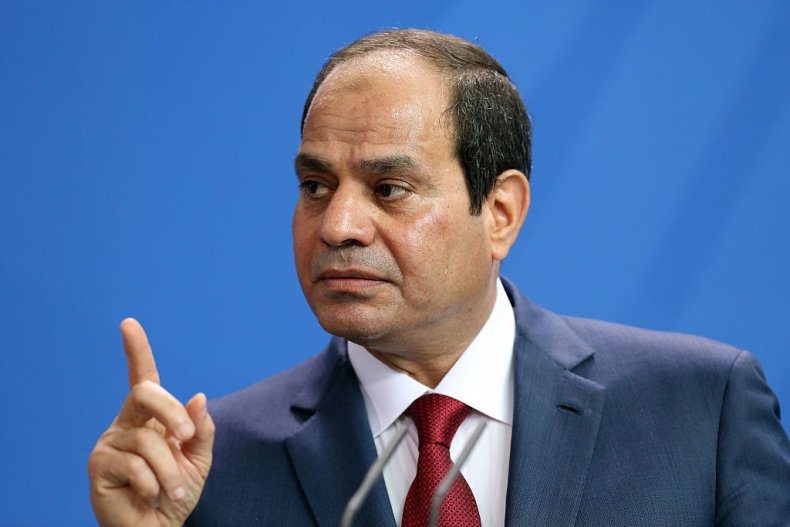 The criticism comes just a few days after Sisi was sworn in for his second four-year term. Sisi, a former military general who led a 2013 coup against President Mohamed Morsi, took his oath on Saturday after winning a reported 97 percent of votes in a March election.
Although Sisi enjoys popular support from many Egyptians, human rights defenders have frequently criticized his crackdown on dissent from secular as well as Islamist activists.
"The path the Sisi government took has been linear - eliminating the public sphere, or the political space has always run alongside arrests of dissidents, activists and human rights advocates," Fadi al-Qadi, a commentator on human rights in the Middle East and North Africa, told Al Jazeera. "The truth is, no one is immune under Sisi."
Shamdasani highlighted a case in May, in which a 10-year prison sentence was handed down to journalist Ismail Alexandrani by a military court for "belonging to an illegal group and disseminating false information." Activists Gamal Abdel Fattah, Hassan Hussein and Ahmed Manna have also been detained for three months, she said, after they called for Egyptians to boycott the recent presidential election.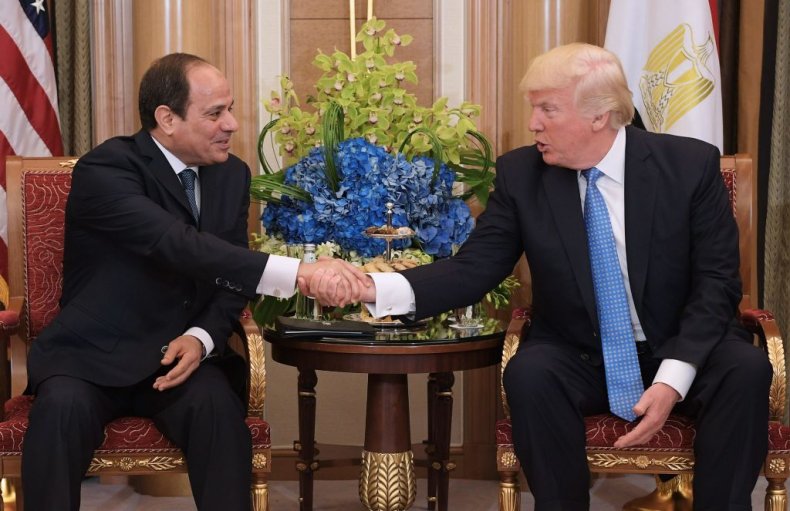 Despite widespread criticism from rights groups, President Donald Trump has expressed support and enthusiasm for Sisi's leadership. After the re-election of his Egyptian counterpart, Trump made a congratulatory phone call in April and "affirmed the strategic partnership" between the U.S. and the North African nation, Reuters reported.
In September 2016, prior to Trump's election, he praised Sisi after a face-to-face meeting in New York, calling him "a fantastic guy."
"There was a good chemistry there. You know when you have good chemistry with people. There was a good feeling between us," Trump said. "He took control of Egypt. And he really took control of it."