Egypt Detains Satirist Over Video Mocking Sisi Regime's Island Deal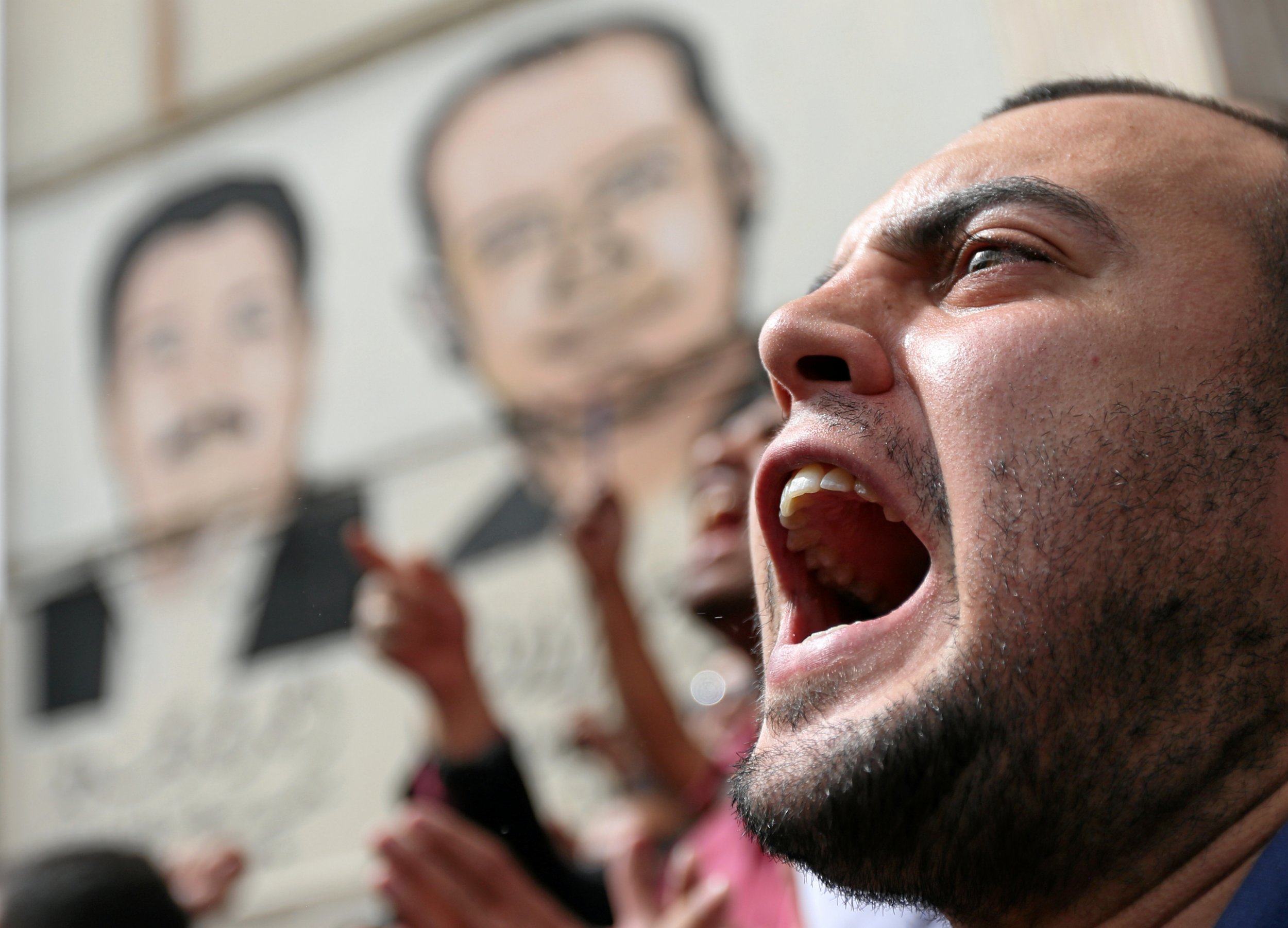 Egyptian police arrested a teenage satirist on Saturday on suspicion of inciting protests against the government and "insulting state institutions," according to his lawyer.
Authorities detained Ezzedine Khaled, 19, at his Cairo home after the group he is a member of, Awlad al-Shawarea, or "Street Children," released a video that mocked Egyptian President Abdel Fattah el-Sisi.
The group released the two-minute-long street video, widely shared on social media, on its Facebook page under the title of "el-Sisi, my president, made things worse." It is part of a series of short musical clips about the Egyptian regime. Another video sees the group sing: "Leave, have some shame."
The video shows Khaled and other members of the satirical group perform a song in which they interrogate each other. One says: "What do you have to say about the charges against you?"
Another replies, in reference to the Islamist movement of deposed Egyptian President Mohamed Morsi: "I'm not [Muslim] Brotherhood! I'm a womanizer." The group proceed to sing about the recent island deal that saw Sisi transfer two Red Sea islands, Sanafir and Tiran, to Saudi Arabia, the country that sits across the Red Sea from Egypt. The "Street Children" group grew out of the 2011 Arab Spring uprising against then-President Hosni Mubarak.
Khaled's lawyer Mahmoud Ottman told AFP news agency that the authorities accuse his client of "inciting protests and publishing a video that insulted state institutions."
His detention comes as Egyptian authorities detain many others, including journalists, activists and rights lawyers, who protested against Sisi's government for a variety of issues, including freedom of speech and the sale of the islands, which has been perceived as a selling-off of Egypt's sovereignty.