Eight Egyptian Anchorwomen Ordered Off Air to Lose Weight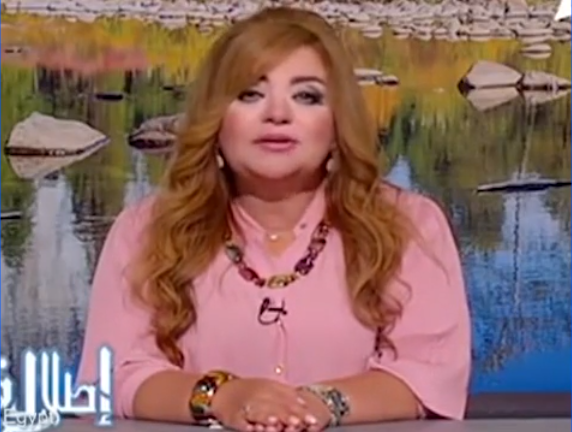 Eight female TV anchors in Egypt have been suspended by the government and ordered to stay off the air for a month in order to lose weight.
Safaa Hegazy, head of Egyptian Radio and Television Union (ERTU), demanded the eight women go on a diet last week in order to achieve an "appropriate appearance," according to the Egyptian Streets website. Hegazy said the women can still work in production during that time, ABC News reports.
One of the anchorwomen, Khadija Khatab, said she hasn't been formally notified about Hegazy's decision, but had been warned that "measures will be taken" against TV journalists who don't lose weight by mid-September, The New York Times reports. Khatab, an anchor for Egypt's Channel 2 station, said she wants people to judge for themselves whether she is "fat" and should be taken off air.
Hegazy is a former state TV news anchor. According to Egyptian Streets, she was the "subject of a similar decision in 2007," when overweight anchors were prevented from presenting primetime news bulletins.
Reaction from human rights and civil society groups in Egypt has been swift. The Women's Center for Guidance and Legal Awareness said in a Facebook post that the decision violates international laws on discrimination, while commentator Wahid Abdel Meguid said more attention should be paid to the quality of TV content, rather than the appearance of the anchors. However, some in Egypt have supported the decision.
The news comes as U.S.-based Gold's Gym ends its contract with a Cairo branch after it posted "body-shaming" images on Facebook, including a photo of a pear and the caption: "This is no shape for a girl." The posts were published by Gold's Gym Dreamland, a sub-franchise of the fitness center in 6th of October City, a suburb of Cairo.
Gold's Gym apologized on Tuesday, saying, "Words cannot express how shocked and appalled we were" by the posts and "for years we have been dedicated to helping people feel empowered by fitness, not intimidated or ashamed by it."
Egypt is ranked 159 out of 180 countries in the Reporters Without Borders 2016 press freedom index, meaning it is one of the worst for media.