Egypt Frees Al Jazeera Journalist Peter Greste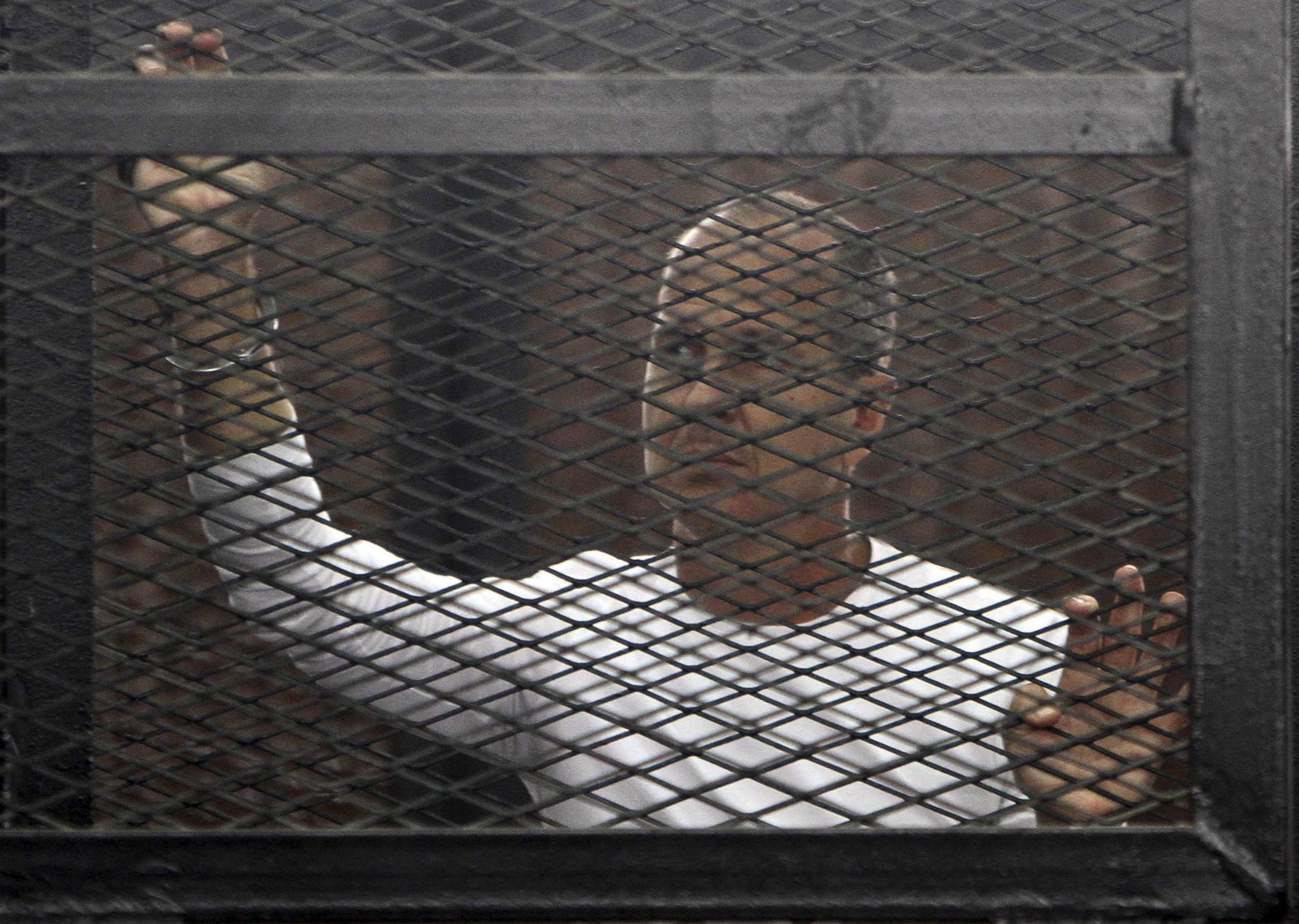 After spending more than 400 days in an Egyptian jail, Al Jazeera English journalist Peter Greste has been deported to his home country of Australia. As advocates for press freedom give a collective sigh of relief, focus remains on the two other Al Jazeera journalists—Mohamed Fahmy and Baher Mohamed—who were arrested alongside Greste and remain jailed.
"A presidential decree has been issued to deport him to continue his punishment period in Australia," an Egyptian interior ministry spokesman told the Guardian. "The foreign ministry co-ordinated with the Australian embassy and his plane took off at 4pm." His first stop is Cyprus.
Greste's deportation may have occurred under the terms of an Egyptian decree enacted in November that says the president "may agree to deliver the defendants and transfer the sentenced to their own countries, either for their trial or the execution of their sentence."
The three journalists were arrested in December 2013 and jailed in June 2014 for allegedly spreading false news, belonging to a terrorist organization and operating without a permit during their coverage of President Morsi's military overthrow. All were sentenced to seven or more years in prison. Rights groups have said the charges and the trial were a sham.
"We're pleased for Peter and his family that they are to be reunited. It has been an incredible and unjustifiable ordeal for them, and they have coped with incredible dignity," Mostefa Souag, acting director general of Al Jazeera Media Network, told the BBC. He added: "We will not rest until Baher and Mohamed also regain their freedom. The Egyptian authorities have it in their power to finish this properly today, and that is exactly what they must do."