Essam El-Hadary: Egypt Goalkeeper Becomes Oldest Player in World Cup History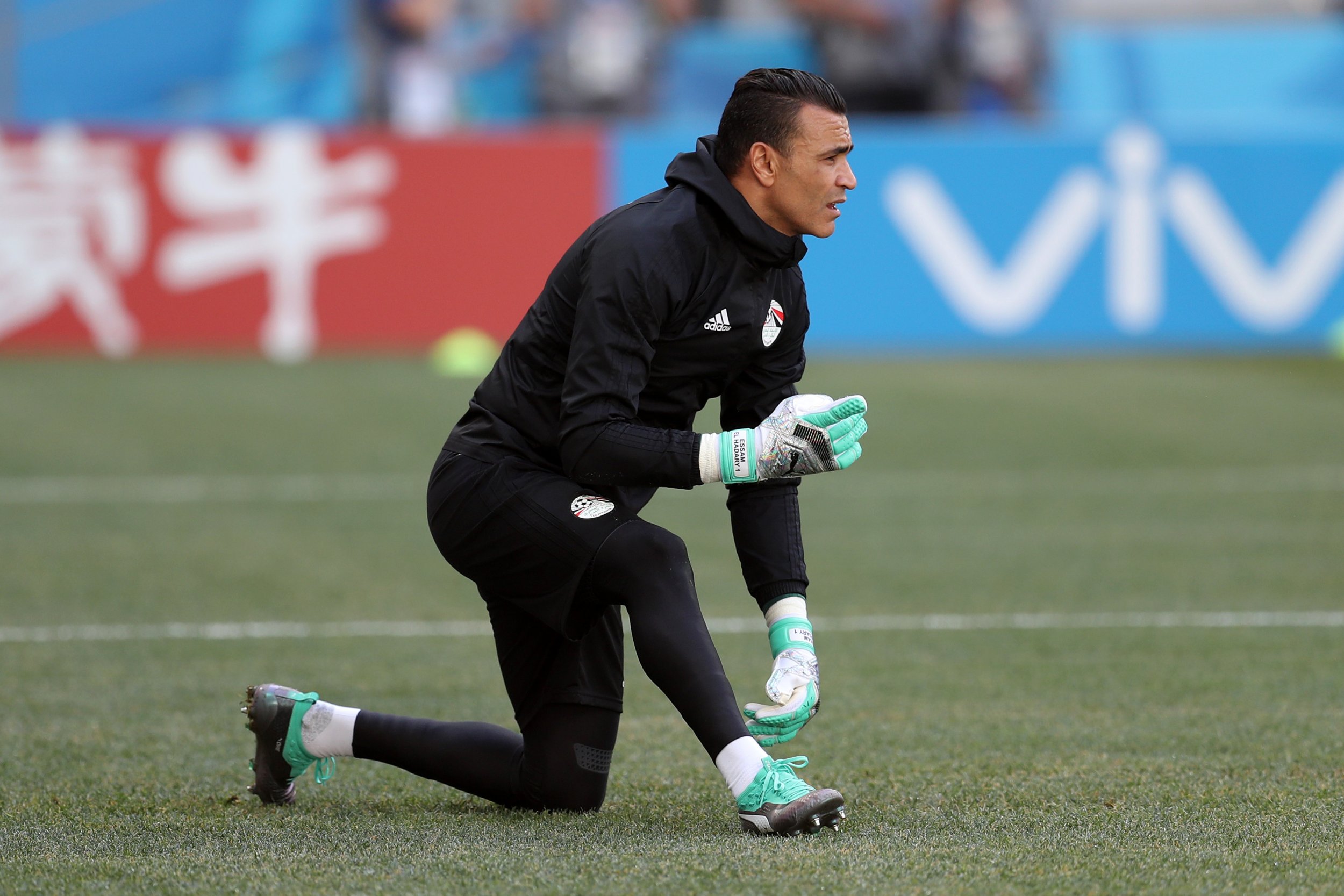 Egypt goalkeeper Essam El-Hadary has become the oldest player in World Cup history after starting against Saudi Arabia on Monday. He has the rather unique record of being older than the trophy at stake in the tournament.
El-Hadary, who turned 45 in January, beat the record held by another goalkeeper, Colombia's Faryd Mondragon. The Colombian played against Japan at the 2014 World Cup, just three days after his 43rd birthday.
El-Hadary's achievement is nothing short of extraordinary, given the current World Cup trophy was designed in 1970 after its predecessor—named after Jules Rimet, the FIFA president who had set up the inaugural tournament in 1930—was permanently awarded to Brazil.
When El-Hadary was born, the World Cup comprised 16 teams playing a combined 32 games, as opposed to the current format, which sees 32 teams competing in 64 matches. To put things into context, at the time of El-Hadary's birth, abortion was still illegal in the U.S., Edward G Robinson was still alive and the Rolling Stones' Exile on Main St. had only been released seven months earlier.
"Obviously every player wants to set a record," El-Hadary said at a pre-match press conference, when it was still to be confirmed he would feature.
"It would not only be my achievement but also an achievement for Egypt."
Egypt have already been eliminated by the World Cup after losing their two opening games and coach Hector Cuper opted to give El-Hadary a start against Saudi Arabia in what is effectively a dead rubber, given the latter have also lost both of their games so far.
The goalkeeper, who plays for Saudi side Al-Taawoun, has represented his country 152 times and has won the African Cup of Nations four times. However, despite making his debut for Egypt in 1996, the 45-year-old has never played at the World Cup, as this is the Pharaohs' first appearance at soccer's most prestigious tournament since 1990.
However, Egypt's return has proved to be short-lived, as defeats against Uruguay and Russia cut their World Cup campaign short. A late Jose Gimenez goal saw the South Americans clinch a 1-0 win in the first game of the group, while Egypt were swept aside 3-1 by Russia in its second game.
Liverpool striker Mohamed Salah, who could still quit the national team over a political row, was initially omitted from the starting XI before appearing in the team in a revised version of the line-up.