Egypt Launches All-Out Attack on ISIS in Desperate Bid to Drive Militants From Strongholds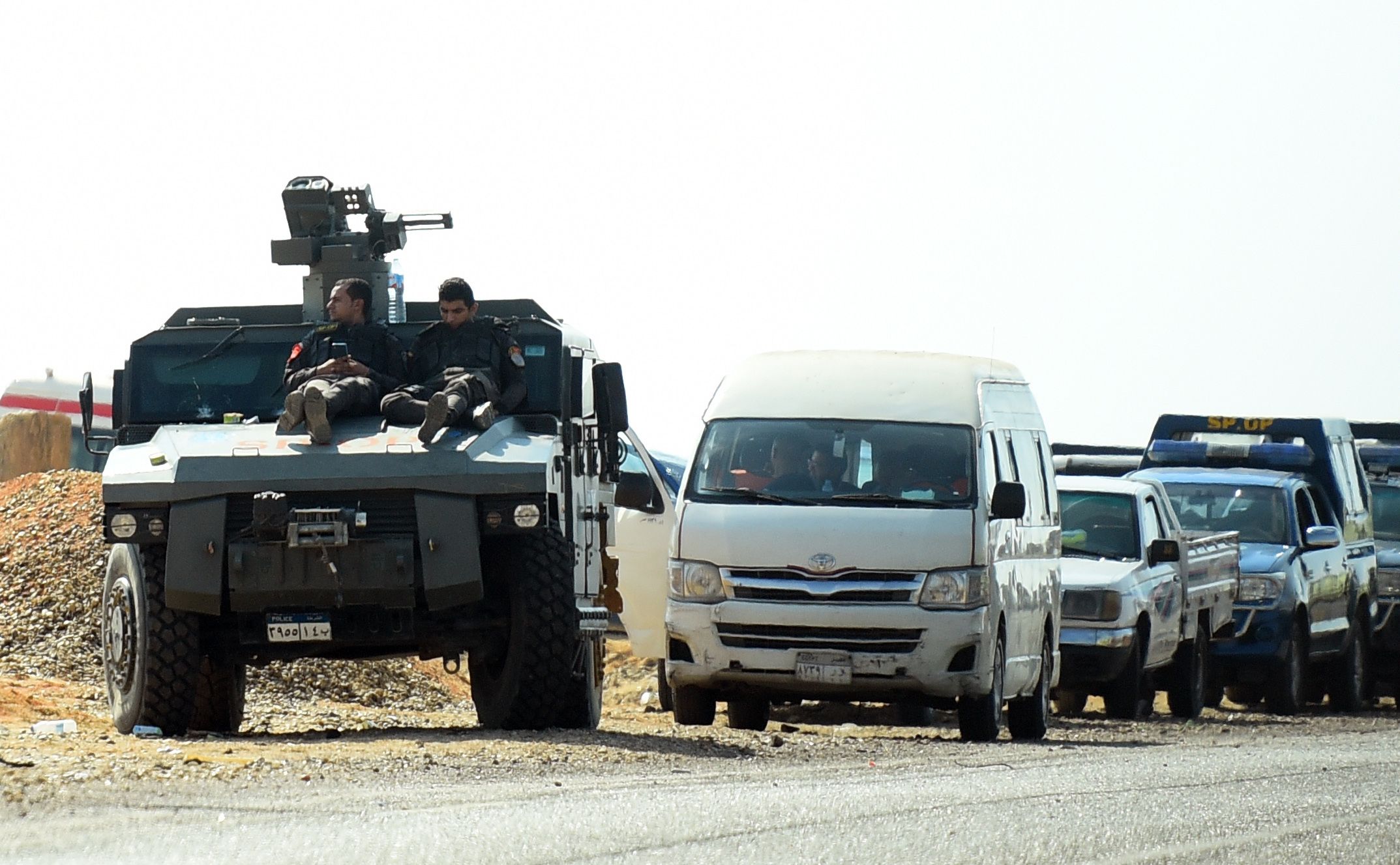 Egypt has launched a renewed military assault against strongholds held by the Islamic State militant group (ISIS) within its borders, principally in the Sinai Peninsula but also in Egypt's Nile Delta and Western Desert.
Egypt's top military brass announced that the offensive had begun early Friday, the Associated Press reported. Army spokesman Col. Tamer el-Rifaai said in a televised statement that the operation would "target criminal elements and organizations."
Related: What Does ISIS Want in Egypt?
According to local media, hospitals in northern Sinai, where ISIS has carved out its strongest foothold inside Egypt, were put on alert in anticipation of a high number of casualties. A greater military presence was also reported in the restive desert region that borders Israel, Al Jazeera reported.
Egypt has been waging a quiet ground war against radical elements in Sinai for years. The insurgency by Islamist extremists there increased in 2013, following the ousting of Mohamed Morsi, the country's first democratically-elected president.
In 2014, the Islamic State in the Sinai province, formerly known as Ansar Bait Aa-Maqdis, pledged its allegiance to the ISIS leader Abū Bakr al-Baghdadi, hitting out in a series of high-profile attacks including the October 2015 downing of Metrojet flight 9268.
ISIS-held territory has shrunk to a fraction of what was held by the militants in 2014-15, particularly in their Iraqi and Syrian heartlands. Egypt and its strongman president, Abdel Fattah el-Sisi, have failed to expunge fighters loyal to the extremists from Egypt's sparsely populated desert expanses and the conservative Nile Delta region.
In November 2017, 235 people were killed in a bomb and gun attack on a mosque in the town of Bir al-Abed.
Security grievances are foremost on a list of complaints held by Egyptians as they head to the polls in presidential elections later this month. While no serious contender is running against el-Sisi, the elections, which come seven years after Egyptians rose up to unseat 30-year dictator Hosni Mubarak, have highlighted many of the endemic problems in the North African nation.