Egypt, Libya Want U.N. Arms Embargo Lifted to Fight ISIS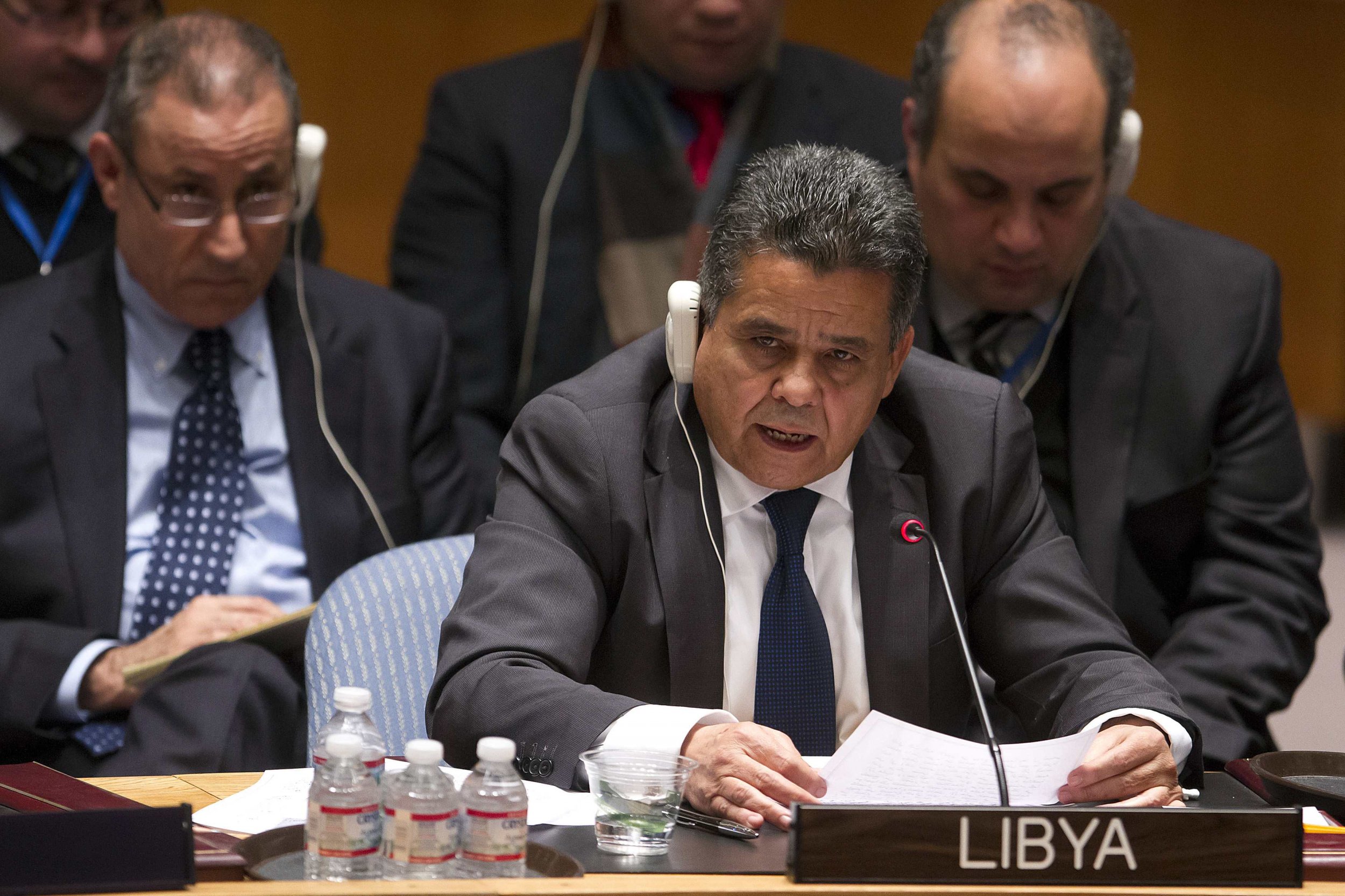 The foreign ministers of Libya and Egypt called on the United Nations Security Council on Wednesday to help fight Islamist extremist militants by lifting the arms embargo on Libya and assisting in building that North African country's army.
Speaking during an emergency Security Council session, Foreign Minister Mohammed al-Dairi said Libya is not seeking foreign military intervention, but it wants to be able to defend itself against extremists who have established themselves in the country and are drawing ever-closer to Europe.
"Libya needs a decisive stance from the international community to help us build our national army's capacity and this would come through a lifting of the embargo on weapons so our army can receive materiel and weapons so as to deal with this rampant terrorism," al-Dairi said during the meeting.
"If we fail to have arms provided to us, this can only play into the hands of extremists,'' he said.
An arms embargo was imposed in 2011 during the uprising that ousted the country's former leader Muammar el-Qaddafi, but Libya can currently import weapons and materials with the approval of the Security Council.
Al-Dairi also said the international community, including the U.N., has a "legal and moral responsibility to lend urgent support" to Libya and the region. During the meeting, Italy and Algeria both expressed interest in helping with efforts, with Italy being particularly at risk as the gateway to Europe from the Mediterranean Sea.
Egyptian Foreign Minister Sameh Shoukry requested a naval blockade on arms destined for parts of Libya that aren't controlled by "legitimate authorities" so they remain out of the reach of militants, the AP reports. The Islamic State (ISIS) presence in Libya is believed to be the group's first major affiliate outside of Iraq and Syria and there are close connections between the Libyan outpost and core branches in Iraq and Syria.
On Sunday, ISIS released its latest grotesque video, showing the beheading of 21 Egyptians Christians in Libya who had been kidnapped in December. The video ended with a shot of the Mediterranean Sea full of blood. In response, Egypt on Monday launched airstrikes at Libya targeting ISIS weapons and training camps in the northern port city of Derna, where the group has a stronghold.
International rights group Human Rights Watch called the beheadings a "war crime" and called on the U.N. to investigate and prosecute those responsible.
On Tuesday, Egyptian President Abdel Fattah el-Sissi told French radio station Europe 1 that his country had no choice but to establish a U.N.-backed military coalition to attack ISIS affiliates in neighboring Libya.
The U.N.'s special envoy for Libya, Bernardino León, also addressed the Security Council by videolink on Wednesday. León, who has been leading peace talks between Libya's two warring governments, said the only solution to Libya's security crisis is a political one, bringing both sides together to form a unity government.
"I am hopeful that a political agreement can be reached soon. The differences between the parties are not insurmountable," said León.