Egypt: Pranksters Could Face Jail For Handing Condom Balloons to Police in Viral Video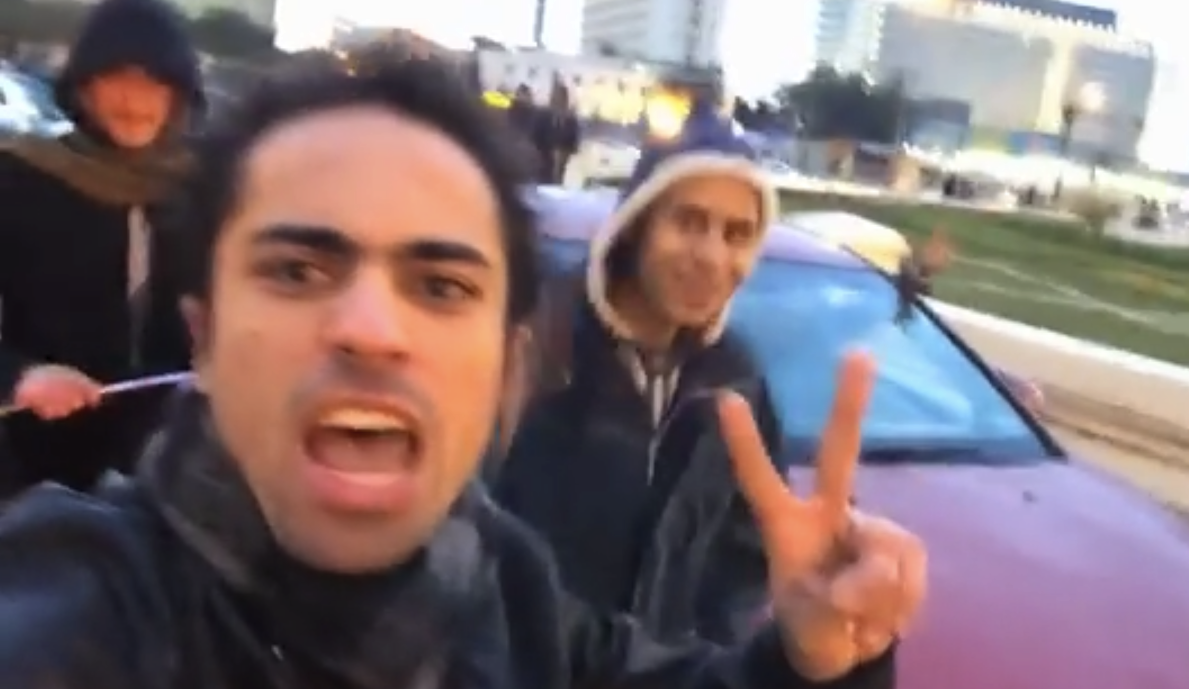 Two Egyptians, a comedian and an actor, could face prison after they created a film handing condom balloons to police officers in Cairo's Tahrir Square on Monday, the fifth anniversary of the start of the revolt that overthrew President Hosni Mubarak.
Shady Hussein, who works for an Egyptian satirical television show, is seen in the footage with Ahmed Malek, pretending to celebrate national Police Day.
They hand police balloons with the words "From the youth of Egypt to the police." The faux-celebrations were laced with irony as the revolt against Mubarak began because of anger at police aggression. The video footage, posted on Monday, had amassed more than 1.7 million views, 43,000 likes and 20,000 shares at the time of publication.
The pair now face at least six months in prison and a $1,250 fine if authorities charge and convict them with insulting the police, according to Associated Press. Prosecutors are reviewing complaints about the video.
The video also shows the pair in Tahrir Square, the heart of the country's revolution, brandishing Egyptian flags, sarcastically shouting "long live Egypt!" and kissing the ground, in a mocking of the supporters of current Egyptian President Abdel Fattah el-Sisi.
The video prompted anger among Sisi's supporters but also laughter among his opponents. Hussein took to Facebook to address the controversy, saying he was "joking" and asking: "What, why are you all worked up?"
He added that he had "not forgotten and will not forget what you did," in reference to the police's crushing of protests following the uprising in 2011. "I feel like my days outside prison are numbered," he said.
Hussein's companion, Malek, also posted to Facebook but with an apology to the police. "Maybe this whole situation arose from the frustration associated with the lack of freedom of speech that my generation is enduring these days," he wrote. "Still, that does not give me the right to transgress or express my views in a way that encroaches on the rights of others."
He concluded: "I sincerely apologize to anyone insulted by the video, especially the police."