Egypt President Sisi Admits Russian Jet Downed by 'Terrorists'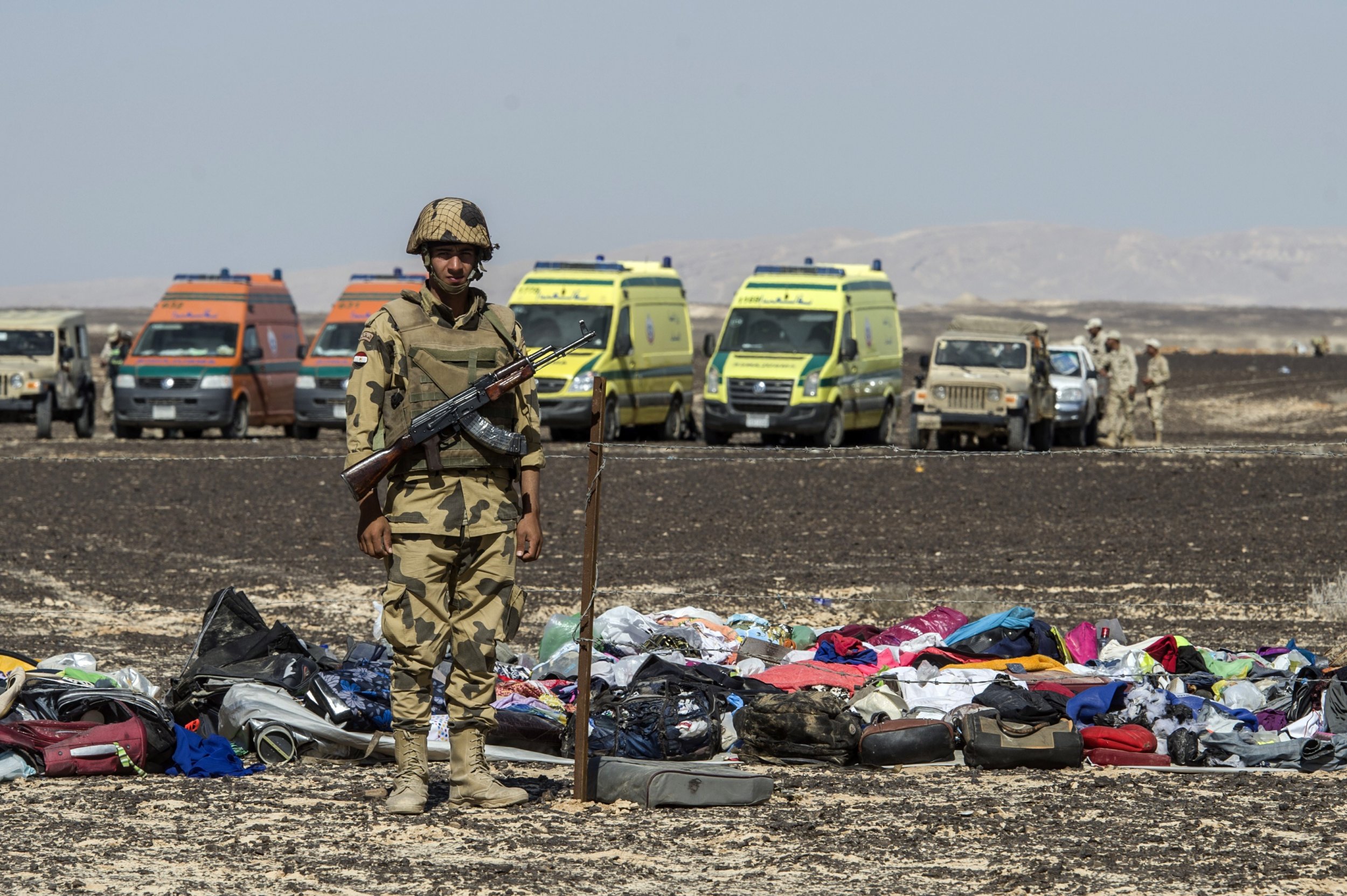 Egyptian President Abdel Fattah El-Sisi has admitted publicly for the first time that a Russian jet that crashed in the Sinai region in October 2015 was shot down by "terrorists."
The Airbus A321, operated by Russian airline Kogalymavia, crashed on October 31 after setting off from the popular tourist resort of Sharm el-Sheikh, killing all 224 people on board.
Russia's Federal Security Service concluded in November 2015 that the downing of the jet was a "terrorist act" and Russian President Vladimir Putin vowed to hunt down those responsible for causing the crash.
The Islamic State militant group (ISIS) claimed responsibility for the attack, saying that it was caused by an explosive device smuggled onboard in a soft drink can . But Egyptian officials have so far declined to say that the incident was caused by militants.
In a televised speech on Wednesday, Sisi indicated that the incident was aimed at damaging relations between Cairo and Moscow and hurting tourist revenues. "Has terrorism ended? No, it has not, but it will if we unite. Whoever downed the Russian plane, what did he mean? He meant to hit tourism, and to hit relations with Russia," said Sisi, according to Reuters .
Prior to the admission, Sisi had dismissed claims that the plane was downed by militants as "propaganda" that was aimed at damaging "the stability and security of Egypt and the image of Egypt." Sisi also said that the situation in the restive Sinai region was "under our full control." An ISIS splinter group, known as the Sinai Province , are active in the region and regularly launch attacks against Egyptian security forces.
Following the crash, Russia canceled all civilian flights to Egypt, which was the most popular overseas destination for holidaying Russians in 2014, accounting for around 30 percent of all Russian tourist journeys. The Egyptian tourism ministry said in January that tourism receipts dropped by 15 percent in 2015 and that the sector had lost 2.2 billion Egyptian pounds ($281 million) per month since the Russian jet was downed.