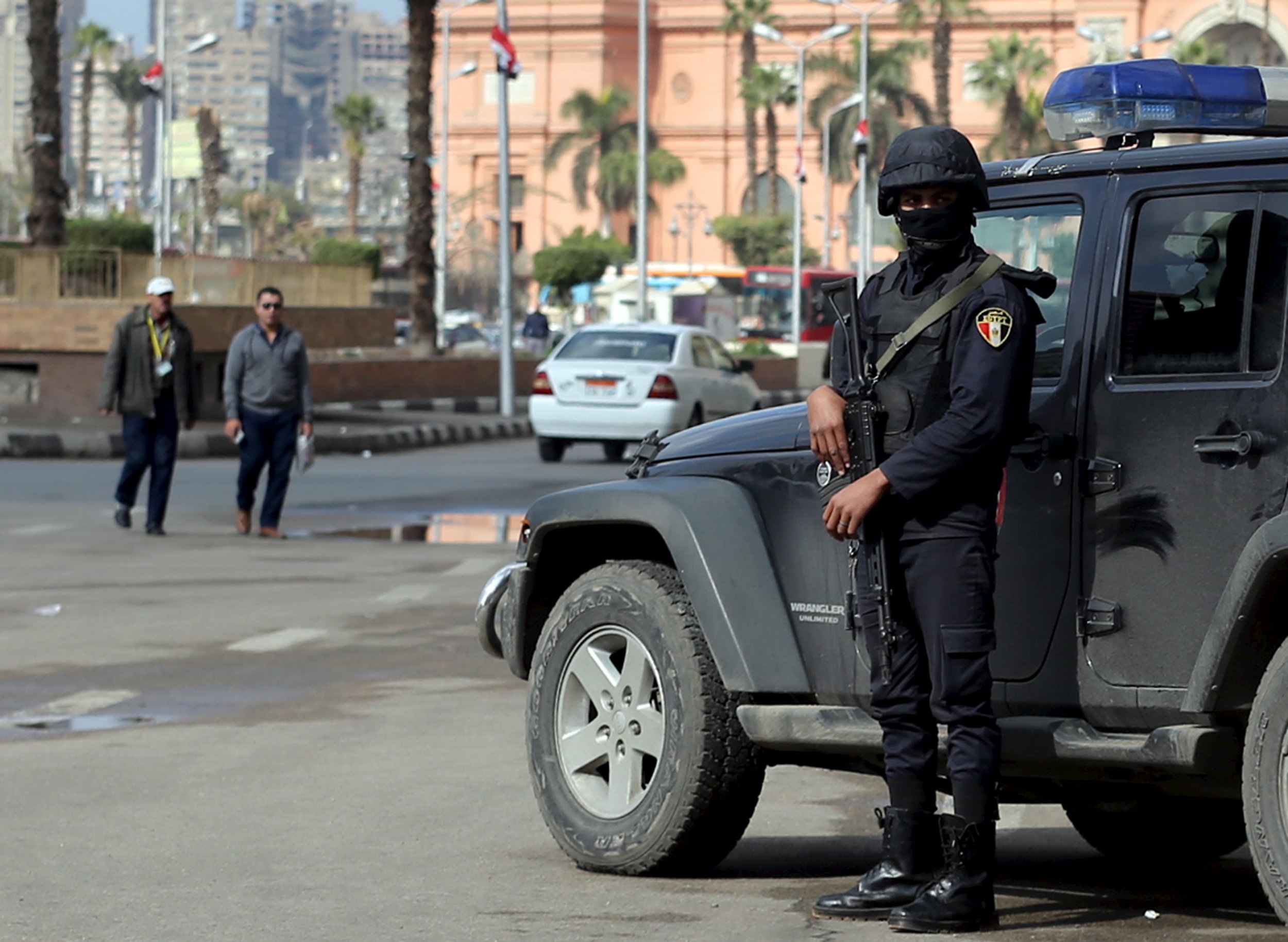 Egyptian President Abdel Fattah el-Sisi on Sunday praised the January 25 revolt that toppled the country's autocratic leader Hosni Mubarak in 2011. He made the comments in a televised speech on the eve of the five-year anniversary of the revolution, despite a continued crackdown on dissent by his security forces, according to reports.
In his speech, Sisi said that those killed in the 18-day January 25 revolution—846 in total—had attempted to revive "noble principles" in the country and had discovered a "new Egypt."
The remarks came after security forces conducted raids and searches against more than 5,000 properties in the last two weeks in a bid to prevent Egyptians mobilizing and conducting similar popular protests, Egyptian officials told the Associated Press last week.
On Sunday, Egyptian demonstrators took to the streets in the city of Alexandria, Nasr City and the Shobra district of the capital, Cairo, in defiance of government efforts.
Sisi said that the 2011 uprising was used for the "personal gains and narrow interests" of the leadership subsequently elected after the revolt, led by Muslim Brotherhood chief Mohamed Morsi. The military, directed by Sisi, overthrew Morsi on July 3 following the later June 30 revolution in 2013.
Sisi said that this course of action helped to re-direct the promise of the January 2011 revolution and "restore the free will of Egyptians and continue to realize their legitimate aspirations and deserved ambitions."
The Egyptian leader added: "Egypt today is not the Egypt of yesterday. We are building together a modern, developed and civilian state that upholds the values of democracy and freedom. Democratic experiences don't mature overnight, but rather through a continuing and accumulative process."
Yet, an increased presence of security forces has been reported in Cairo, as has an increased monitoring of the social media accounts of Egyptian and foreign activists in the country. Authorities have arrested critics and even closed an art gallery ahead of the anniversary.
Egypt has approximately 40,000 prisoners, thousands of which are activists opposed to Sisi's regime. Human rights groups have condemned the Sisi regime for its crackdown on opposition voices in the country, killing more than a thousand people in the immediate aftermath of Morsi's overthrow in 2013.
Hossam Bahgat, an Egyptian journalist recently jailed by the country's military intelligence service, said on Sunday that the state of freedom of expression in Egypt is "without doubt the worst we've ever seen."
Of Sisi's rule, he told British daily newspaper The Guardian: "The level of repression now is significantly higher than it was under the Mubarak regime, and people from older generations say it is worse than even the worst periods of the 1950s and 1960s [under the rule of Gamal Abdel Nasser]."