Egypt and Russia Just Tried to Remove Olympics Nondiscrimination Clause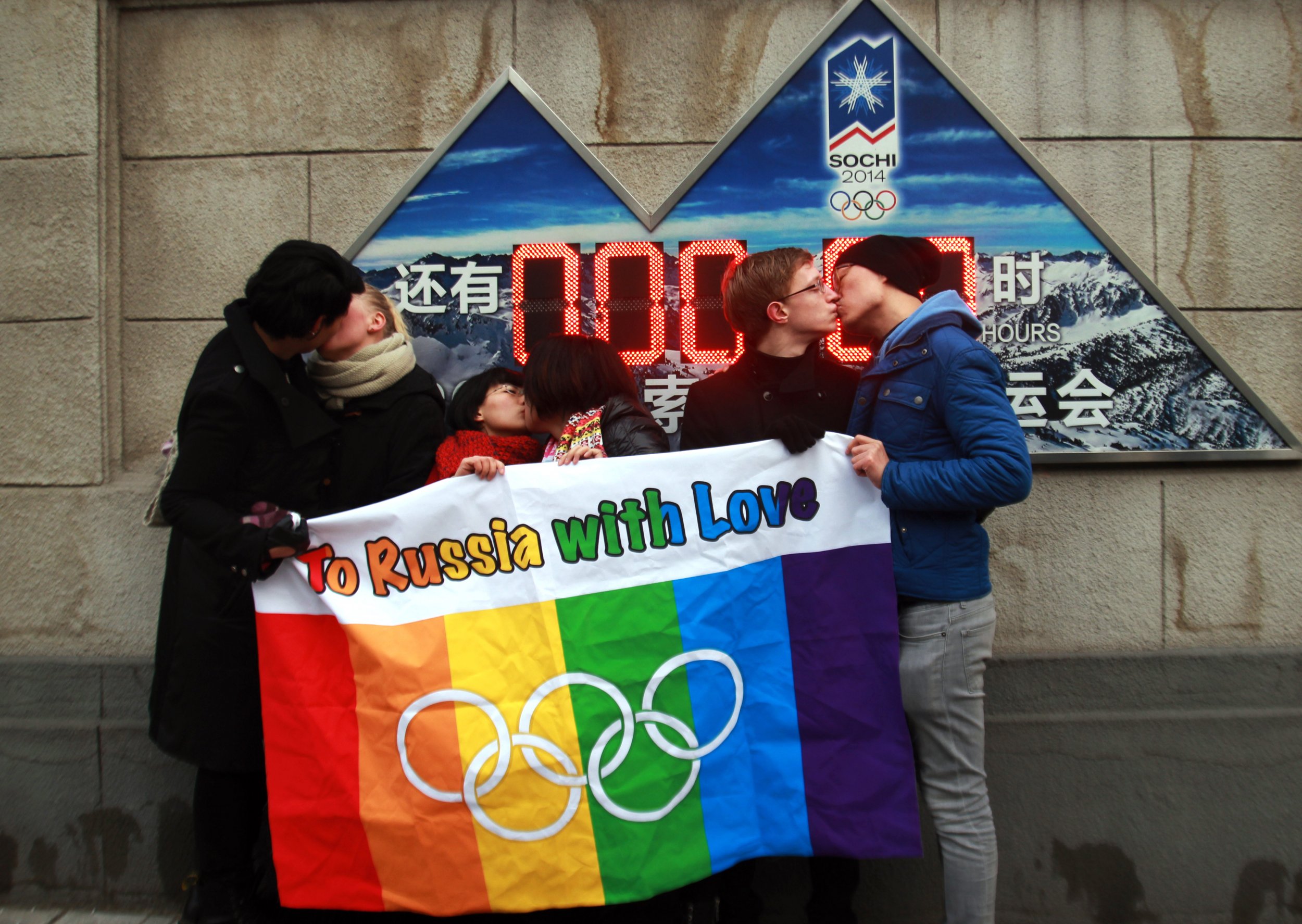 Prior to a United Nations General Assembly meeting to hammer out details of an Olympic Truce Resolution calling for worldwide peace during the 2018 Winter Olympics, U.N. representatives from Egypt and Russia attempted to remove the Olympic Charter's nondiscrimination clause from the resolution.
The clause specifies that people should not be treated any differently due to their sexual orientation, religion, gender or other factors, and the U.S., France and Brazil blocked the move by Egypt and Russia.
The United Nations General Assembly is expected to meet on November 13 to hammer out other details about the resolution, which will include that nondiscrimination clause, according to the Washington Blade, unless other countries balk over its terms, including the idea that there should be no discrimination for any reason—including sexual orientation.
"The Olympics is an event that should focus on what brings us together—friendly competition by the world's best athletes—not what makes us different," U.S. Ambassador to the U.N. Nikki Haley told the Blade on Tuesday in a statement. "No athlete should face discrimination of any kind when representing their country in the games."
This isn't the first time LGBT rights have come into focus in relation to the Olympics. LGBT rights activists from across the world protested against the Russian government as they waited for the arrival of the Olympic torch for the 2014 Winter Olympics in Sochi. Russia's limits on LGBT rights led President Barack Obama to skip those Olympics, and he sent three openly gay athletes—Billie Jean King, Caitlin Cahow and Brian Boitano—in his stead as part of the U.S. delegation.
Afterward, the International Olympic Committee added sexual orientation to its nondiscrimination clause. Because that happened so recently, it's not altogether surprising that some countries have attempted to remove it.
"We've already agreed to this badly needed anti-discrimination language in previous Olympics resolutions," Haley told the Blade, referring to Brazil's 2015 attempt to have the International Olympic Committee (IOC) include LGBT-inclusive language similar to what will go before the U.N. General Assembly. That language was in place during the Rio 2016 Summer Olympics.
In 2015, the IOC said in a letter that the nondiscrimination clause would be part of host city contracts for future Games.
That decision was the result "of the experience gained by the IOC in previous editions of the Olympic Games," said the Games Executive Director Christoph Dubi in the letter, according to Reuters. "An express reference was included to the prohibition of any form of discrimination, using the wording of Fundamental Principle Six of the Olympic Charter."
Haley said to the Blade: "Countries that want to remove anti-discrimination language from this resolution should question their commitment to the ideals that make the Olympics such a special event for people across the globe."