Egypt's President el-Sissi Calls for New State of Emergency After Church Attack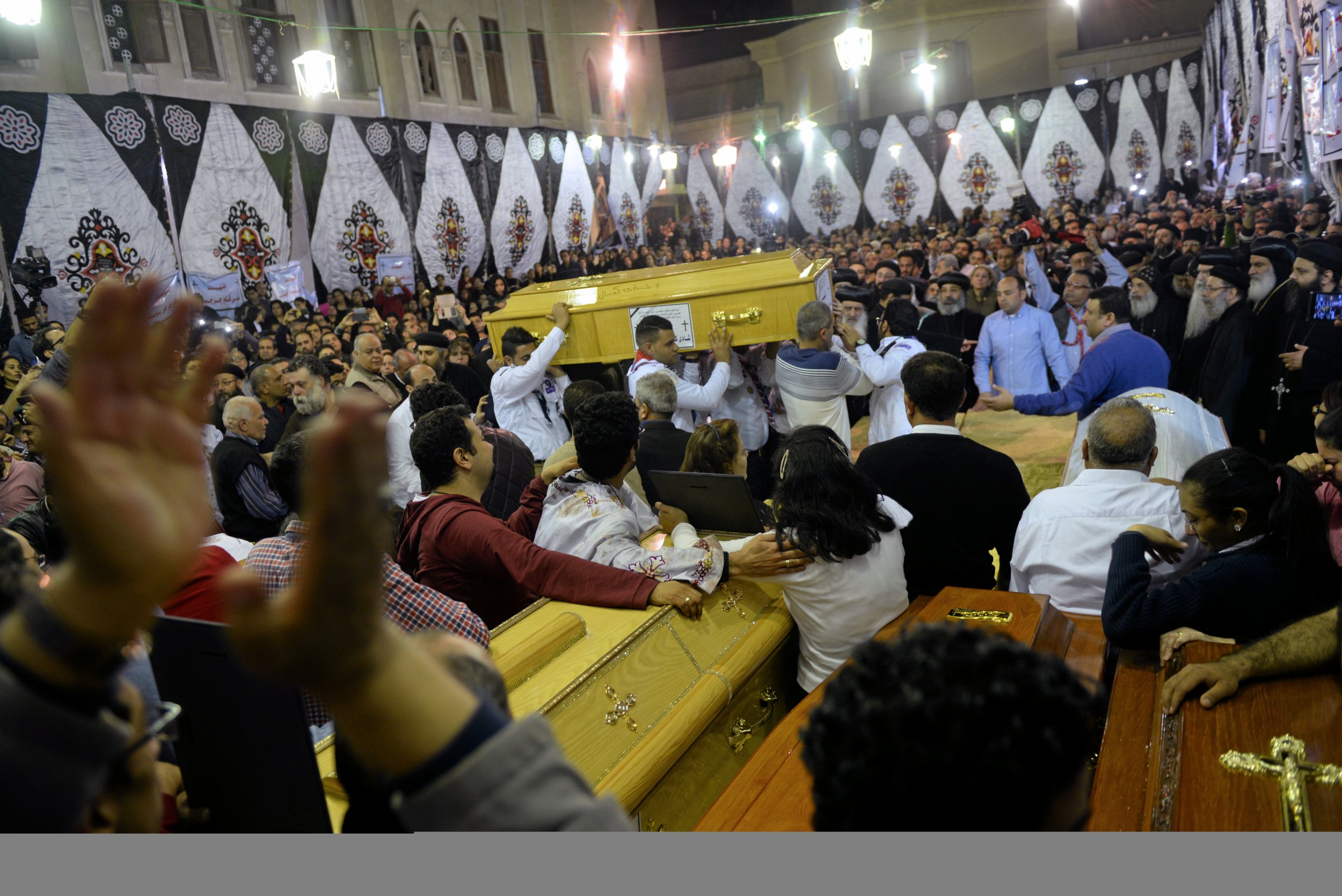 Egypt's President Abdel-Fattah el-Sissi has called a three-month state of emergency after attacks claimed by the Islamic State (ISIS) militant group killed at least 44 people at two Coptic churches.
The attacks took place on Sunday during one of the holiest celebrations for Christians; Palm Sunday is the beginning of Easter week, marking Jesus's entry into Jerusalem. The two bombings—one inside a church in Tanta, the other outside a cathedral in Alexandria—killed 49 people and came weeks before a planned papal visit to Egypt.
El-Sissi called for the state of emergency, which parliament must approve first, after a meeting with his national security council on Sunday. He also declared three days of national mourning for the victims. The meeting ended in an impassioned speech about the "long and painful" fight against extremists.
Coptic Christians make up around 10 percent of Egypt's population. There has been an increase in sectarian violence since the overthrow of Hosni Mubarak in 2011 and then the Muslim Brotherhood by the military in 2013. In December a bombing at a Coptic cathedral complex in Cairo killed at least 25 people.
The Egyptian government has a controversial history with state of emergency laws, ending a 31-year-long run in a perpetual state of emergency in 2012, only after the uprising against then-president Hosni Mubarak.
Since then authorities have instigated states of emergency a handful of times, though mostly focused them on specific troubled regions such as Sinai. Nonetheless, el-Sissi's presidency has concerned human rights groups due to what they say is a crackdown on opposition and dissent.