Egypt Criticizes Ex-Saudi Minister For Sisi 'Fridge' Joke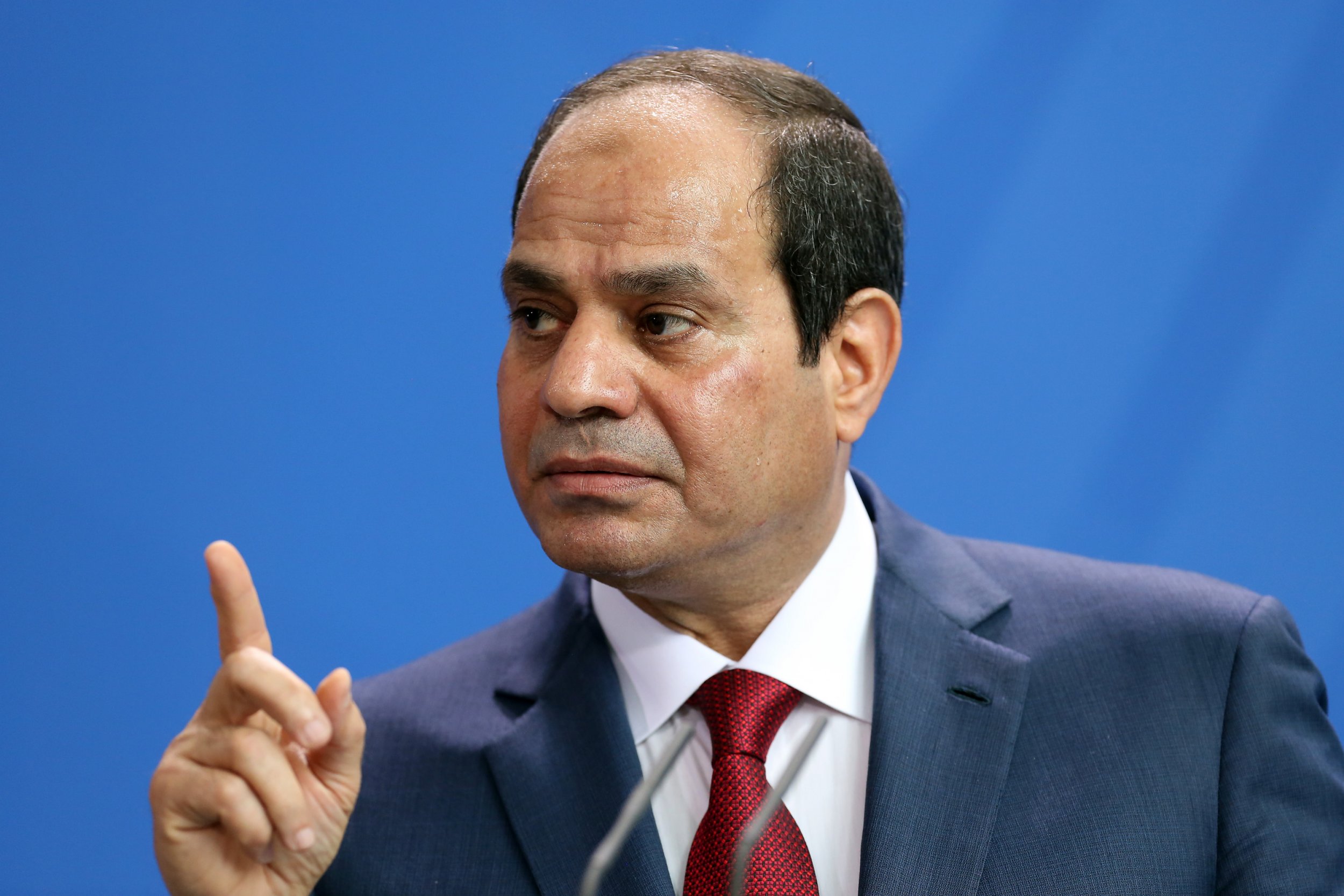 Egypt railed against a former Saudi minister who now heads up the Organization of Islamic Cooperation (OIC) for making a joke about the contents of Egyptian President Abdel Fattah el-Sisi's fridge.
The gag came at an OIC conference in Tunisia over the weekend. OIC Secretary-General Iyad Madani, who was previously the information minister and minister of hajj in Saudi Arabia, was addressing Tunisian President Beji Caid Essebsi when he mixed up the Tunisian leader's name with that of the Egyptian president.
"Mr President Beji Caid el-Sisi. Essebsi sorry. This is a big mistake. I'm sure your fridge has more than water, your Excellency," said Madani, according to AFP.
The comment alluded to a statement made by President Sisi at Egypt's first National Youth Conference, which was held in the tourist resort of Sharm el-Sheikh earlier in October. Apparently trying to inspire a sense of communality and solidarity during a difficult period in the country's economy, Sisi told his young listeners: "I lived for 10 years with nothing but water in my fridge."
The comments prompted mocking posts from Egyptians on social media, with some calling Sisi's human rights record into question.
Egyptian Foreign Minister Sameh Shoukry criticized Madani for his comment in a statement issued on Saturday, calling the joke "a serious encroachment against a founding member state of the organization and its political leadership."
"Such remarks do not conform to the responsibilities and the duties of the organization's secretary-general position, and fundamentally affect his ability to carry out his duties," said Shoukry in the statement, posted to the foreign affairs ministry's Facebook page.
The OIC is a 57-member group that promotes economic and political cooperation by countries with a significant Muslim population. Madani has been the head of the group since January 2014.
In a statement reported by Saudi English-language newspaper Arab News, Madani said that his comment was "only based on a sense of humor and were by no means intended to be offensive" to President Sisi or Egyptians. Madani added that he viewed Sisi as "a great Arab leader of a great Arab country".
Sisi has been president of Egypt since June 2014 after ousting the Muslim Brotherhood regime, led by Mohammed Morsi, in a military coup in 2013.