Egypt: Archaeologists Discover 7,000-Year-Old City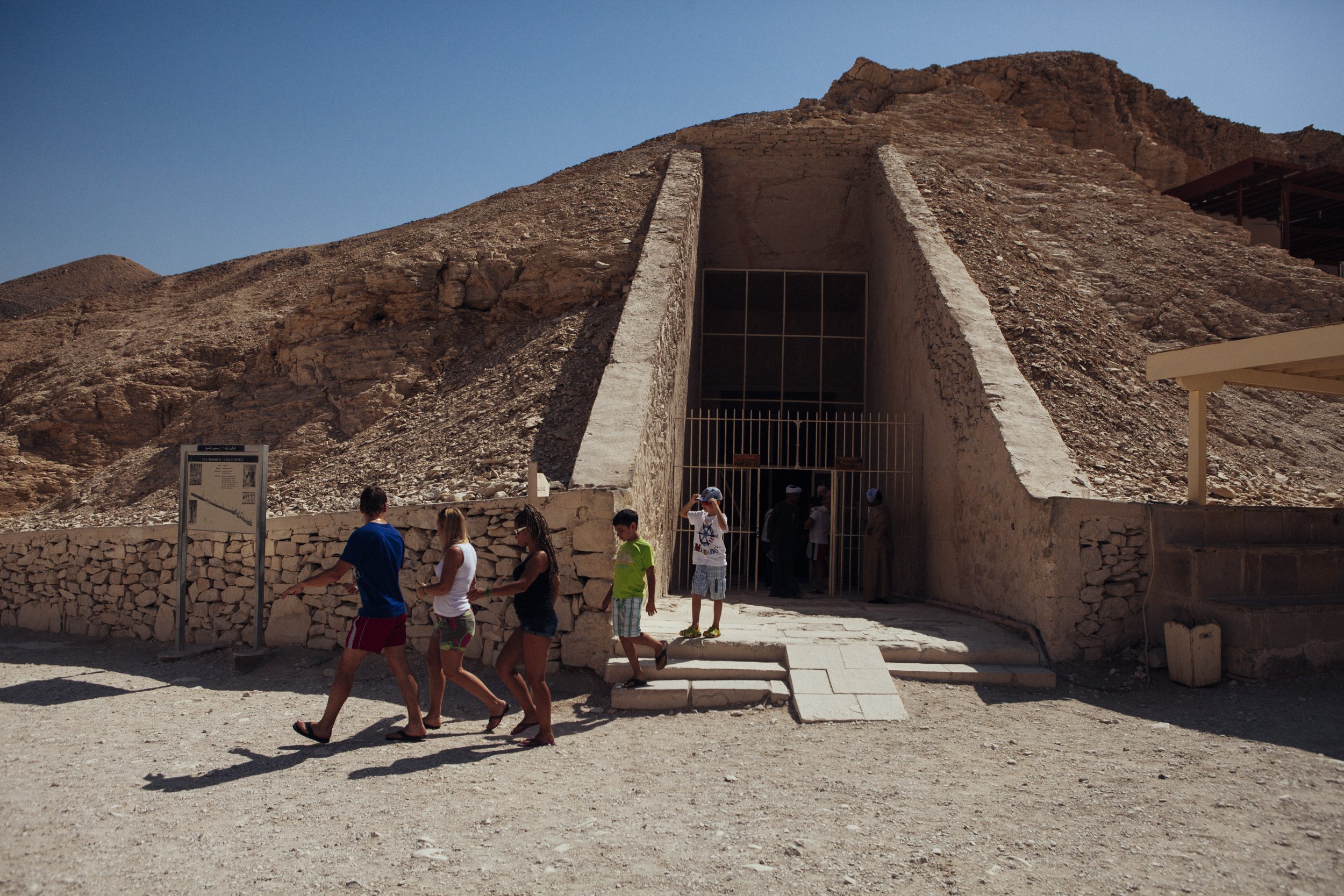 Archaeologists in Egypt have discovered a city and cemetery dating back more than 7,000 years to its First Dynasty in the southern province of Sohag.
The discovery was made by a mission associated with the Egyptian Ministry of Antiquities just 400 meters away from the temple of Seti I, an Egyptian pharaoh who reigned in the 13th century BCE, across the River Nile from the southern city of Luxor, the Egypt Independent reported.
The ministry said in a statement Wednesday, reported by Reuters, that the unearthed city could provide more information about Abydos, one of ancient Egypt's oldest cities. Abydos is thought to have served as the country's capital towards the end of the predynastic period, which concluded around 3100 BCE, and during the first four dynasties, a period that ended around 2500 BCE.
The archaeological team discovered huts, pottery remains and iron tools, as well as 15 large graves. The city is thought to have been home to tomb builders and high-ranking officials.
The ministry said that the graves were larger than some royal graves in Abydos that date back to the First Dynasty, "which proves the importance of the people buried there and their high social standing."
The discovery could help Egypt's ailing tourism industry, which has plummeted since the revolution in 2011 that toppled former leader Hosni Mubarak. Foreign tourists have been scared off by instability and militant attacks in Egypt, including the bombing of a Russian plane traveling from the Red Sea resort of Sharm El-Sheikh in October 2015.
All 224 people on board the plane were killed in the attack, which was claimed by the Islamic State militant group (ISIS).
The number of tourists visiting Egypt dropped from 14.7 million in 2010 to 9.8 million in 2011. A million fewer tourists traveled to the North African country in the first quarter of 2016 compared with the same period in 2015, Reuters reported.