EgyptAir Flight MS804 Black Box Fixed as France Opens Manslaughter Probe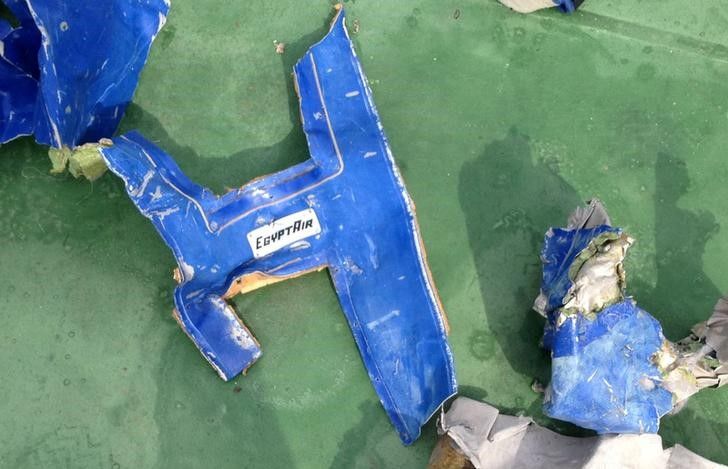 One of two black boxes recovered from the crash site of EgyptAir flight MS804 has been fully repaired, Egyptian investigators said Tuesday, opening the door to clues as to why the Airbus A320 descended into the Mediterranean last month.
Search teams discovered the two black box recorders earlier this month and they will play a key role in shining light on the seconds before the plane fell thousands of feet and crashed, killing all 66 people on board.
Egypt sent both boxes to France's BEA air safety agency for repairs on Monday. The cause of the plane's crash as it traveled from Paris to Cairo on May 17 is yet to be given.
The black box recorder "has been successfully repaired...by the French accident investigation agency laboratory", the Egyptian investigation commission said in a statement.
"Tests have been carried out...and we can be sure the flight parameters were properly recorded," it continued. "Work to repair the second black box will commence tomorrow."
The restoration of the black box comes as French authorities opened a manslaughter investigation into the crash on Monday, saying that there had yet been no clear evidence that an act of extremism had downed the plane.
Agnes Thibault-Lecuivre, spokesperson of the Paris prosecutor's office, told the Associated Press that the investigation will be an accident probe and not an extremism probe. She added that French officials were "not at all" siding with the theory that the plane was crashed or downed on purpose.
The investigation comes before the black box data has been pored over, something which may offer new clues in the case. Egyptian authorities still refuse to rule out extremism as a cause of the crash and have said that all causes remain a possibility.
"There is no evidence that backs up or rules out any of the possible scenarios of what caused the crash, including whether it is a terrorist act or technical problems," an Egyptian aviation official said Monday, speaking to Associated Press on condition of anonymity.