EgyptAir Flight MS804: Black Box Recording Suggests Fire on Board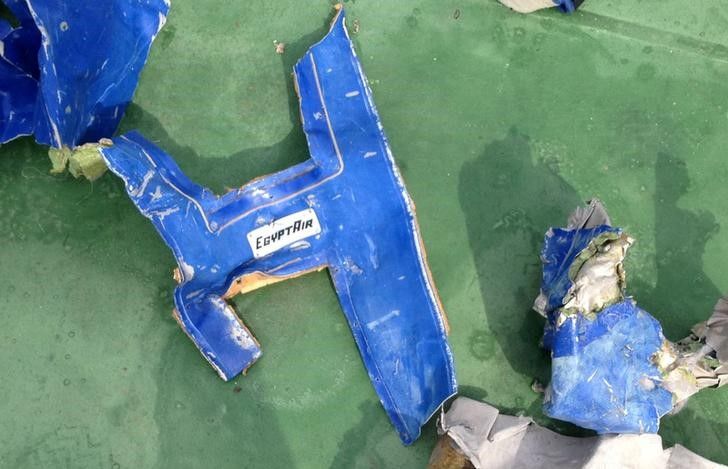 Egyptian investigators have downloaded the recorded data from a black box of EgyptAir flight MS804 that confirms smoke was on board the plane before it crashed into the Mediterranean last month, they said Wednesday.
"Recorded data is showing consistency with SCARS messages of lavatory and avionics smoke," the committee said, Reuters reported. SCARS is an acronym for the Aircraft Communications Addressing and Reporting System, a system that transmits data on aircraft faults to ground operators.
The aircraft had sent signals that showed smoke alarms had been set off on the plane, indicating that smoke was present on board before the disaster. The Airbus A320 was flying from Paris' Charles de Gaulle airport to Cairo on May 19 before falling thousands of feet into the sea, killing all 66 people on board.
The committee added that wreckage from the jet's front showed "signs of high temperature damage and soot." It has the recording for the entire flight and investigators are still analyzing it to piece together what happened on board the flight.
French authorities are attempting to repair a second black box recorder, which captures voices in the cockpit, as the reactions or words of the pilot and co-pilot may point investigators towards a cause.
"Preliminary information shows that the entire flight is recorded on the FDR since its takeoff from Charles de Gaulle airport until the recording stopped at an altitude of 37,000 feet where the accident occurred," Egypt's Aircraft Accident Investigation Committee said in a statement.
The information gives investigators more clues as to what caused the plane to crash, but the definitive reason remains a mystery. Authorities had initially pointed to an extremist act as the most likely cause of the crash, but no evidence has emerged that points definitively to such an act.
No group has claimed responsibility and the lack of a cause has meant that all options remain open, including a technical fault, a hijacking or a bomb blast.