EgyptAir Flight MS804: Black Boxes to Be Flown to France for Repairs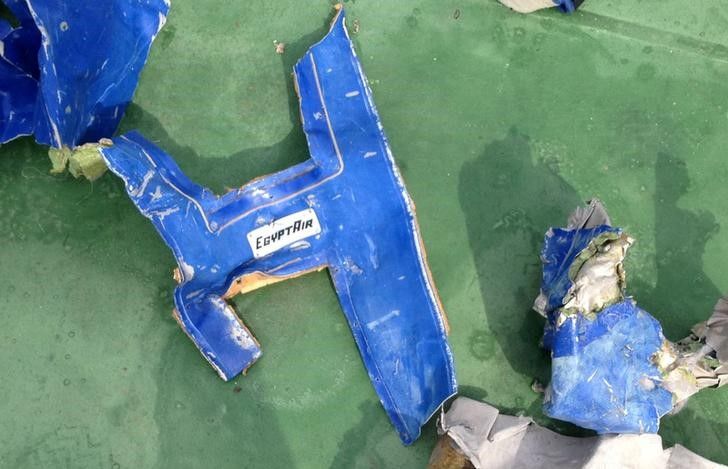 Egyptian investigators said Thursday that they would transport parts of the black boxes of the crashed EgyptAir flight MS804 to France for repairs next week in hope of improving their condition to unearth the cause behind the crash.
Cairo's investigative committee released a statement Thursday that said French investigators would attempt to remove salt deposits from memory chips, Reuters reported.
"The memory units of the two flights recorders were damaged," the investigative committee said in a statement. An Egyptian team would fly to France "with the electronic circuits of the two black boxes to have them repaired in laboratories of the (French air safety agency) BEA and to eliminate salt deposits," it said.
After repairs, France will return the chips to Egypt. This will allow accident investigators in the country to finally analyze the recordings on the boxes that have the crucial information on what occurred inside the plane in the seconds before it plunged into the Mediterranean sea.
Investigators faced a race against time to find the black boxes before they stopped emitting signals. They finally discovered them weeks after the crash but were recovered with serious damage.
The Airbus A320 was flying from Paris' Charles de Gaulle airport to Cairo on May 19 before falling thousands of feet into the sea, killing all 66 people on board.
Authorities had initially pointed to an extremist act as the most likely cause of the crash, but no evidence has emerged that points definitively to such an act, and no group has claimed responsibility.
The lack of a cause has meant that all options remain open, including a technical fault, a hijacking or a bomb blast.