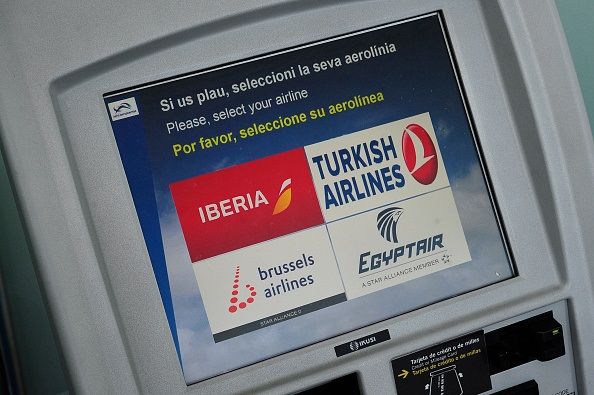 Thursday started like any other day for Ian Phillips. The 48-year-old drove to work in London from his home in Peterborough as usual, quietly relieved that the overseas job he had lined up had fallen through. It would have involved two flights, a long stopover and left him stranded abroad until the weekend. It was only when he got to work that he realized how fortunate he had been.
Phillips had been due to travel on EgyptAir flight MS804, which took-off from Paris Charles De Gaulle airport late on Wednesday and was scheduled to arrive in Cairo the following morning. The flight disappeared from the radar at 2.30 a.m. local time (12.30 a.m. GMT), while travelling at an altitude of 37,000 feet, with 66 people onboard including ten cabin crew, two babies and one child. Egyptian aviation authorities have confirmed that the plane crashed into the Mediterranean Sea.
An onboard courier for mail distribution firm CMS Network, Phillips' work takes him around the world transporting sensitive documents by hand. His clients are mainly banks—the documents often relate to share offerings and can only be released to the recipient.
Normally, he travels to European financial capitals such as Zurich, Switzerland, but this job was different. The amount he flies varies he says, sometimes it's constant, other times he can go months without getting on a plane. He hadn't been overseas for three weeks when the Cairo job came up.
"I've been doing this job for 4.5 years," he tells Newsweek. "It's a case of who's available, when. Yesterday, I was available. I got to work at 8.30 a.m. and said yes [to taking the job]. So, they sent me home to get my passport and pack my bag.
"Then, while I was driving [back to Peterborough] I got a call from my boss saying it was canceled… If they had confirmed the booking I would have been on that flight. They were planning to fly me from London City to Paris yesterday lunchtime and then I would have caught the evening flight from Paris to Cairo."
Phillips is philosophical about his near miss—but says if he was asked today to fly to Cairo again for work he would. He offers his sympathies to those who lost loved ones in the tragedy and does confess to feeling the need to share his strange experience with his friends via social media, posting on Facebook, because otherwise he "would just forget about it and it would be one of those things that disappeared into the ether."