EgyptAir Flight MS804: France Says 'Absolutely No Indication' What Caused Crash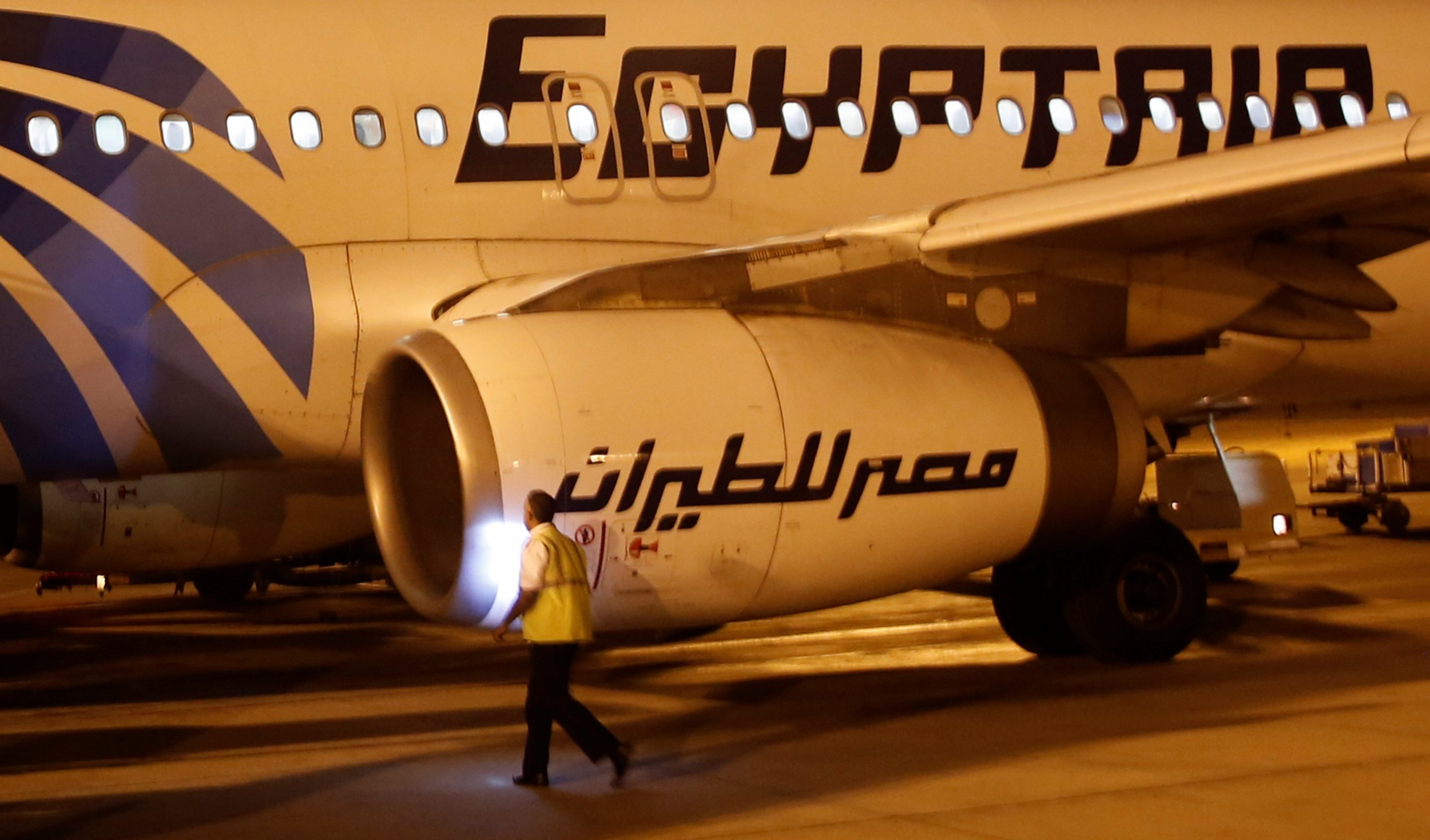 French Foreign Minister Jean-Marc Ayrault said Friday that there remains "absolutely no indication" what caused the downing of EgyptAir flight MS804 on Thursday, as Egyptian officials, Russian intelligence and aviation experts pointed to an act of extremism as the most likely scenario.
"We're looking at all possibilities, but none is being favored over the others because we have absolutely no indication on the causes (of the crash)," Ayrault told French television.
Paris' top diplomat said the government would meet Saturday with families of the 66 passengers and crew onboard the flight, which disappeared from radars after falling 22,000 feet at a quick rate over the Mediterranean Sea. He said the meeting would be in order to "provide all the information we can."
Junior French minister for transport, Alain Vidalies, told French radio on Friday that "no theory is favored" this early in the investigation and said that "the greatest caution" should be exercised.
The plane was traveling from Charles de Gaulle airport in Paris to Cairo. Vidalies defended security at the airport, saying that any concerns over airport staff resulted in the removal of their authorization to access secure zones.
Greek Defense Minister Panos Kammenos said that the plane had swerved 90 degrees to the left before doing a full 360 degree turn before the aircraft's altitude plummeted. The pilots sent no distress call.
The search effort for the wreckage of the plane is continuing in the vast expanse of water between Egypt and Greece, south of Crete, after EgyptAir incorrectly stated that authorities had discovered the wreckage on Thursday. Greek authorities said that two bright orange plastic parts, initially believed to belong to the Airbus A320, were not from the aircraft.
Egyptian President Abdel Fattah el-Sisi on Friday called for authorities to "intensify the search" for the plane's wreckage, in a statement released by his office.
"The president has issued instructions to all concerned state bodies, including the ministry of civil aviation... naval and air forces to intensify the search for the Egyptian plane and to take all necessary measures to find the plane debris," the statement said.
Weather conditions at the time of the crash were not abnormal and the Airbus A320 has an impeccable safety record, leading aviation experts and the Egyptian aviation minister to estimate that an extremist act is a more likely probability than a mechanical failure.