EgyptAir Flight MS804: Will Egypt's Economy Survive the Latest Air Crash?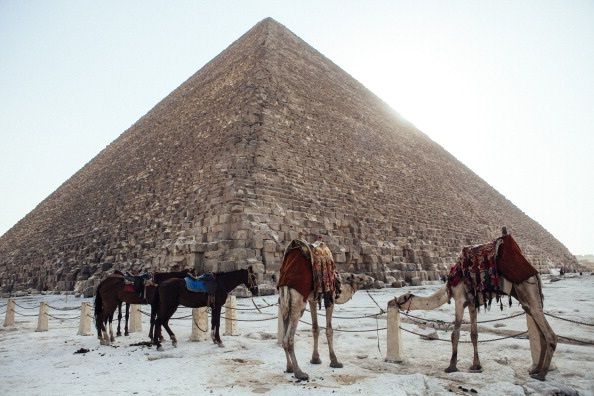 The latest air crash of an Egypt Air flight from Paris to Cairo is a further blow to the fragile Egyptian economy. Egypt, a country with a population of nearly 90 million people has recently enjoyed a return to faster economic growth after underperforming in the years following the 2011 overthrow of President Mubarak. Last year saw growth of over four percent from two percent in 2014.
Progress had been made in reforming the tax base, reducing the inefficient system of subsidies and also in attempts to improve the country's lagging physical and human infrastructure. However deeper problems remain. Egypt suffers from a perennial foreign exchange problem and a need to improve productivity and international competitiveness. It also has to control an inflation rate of over 10 percent.
Overall, activity appears to be slowing down again. In its April 2016 report on Egypt the World Bank pointed out the issues that still need to be tackled including reducing poverty, increasing employment particularly among the growing young population and improving finances. It expressed concerns at the large fiscal deficit—11 percent of GDP—and the fact that foreign exchange reserves are only enough to cover three months of imports into the country. Egypt needs to continue to attract foreign investment and foreign exchange more generally to propel the economy upwards and increase productivity. The slowdown this year is not surprising given the difficult political and economic external environment.
Egypt has been underperforming in many sectors recently, including its extractive industry. The fall in oil prices and the slowdown in growth in the Gulf States has affected remittances from Egyptian workers who tend to work there in large numbers. But more importantly, the much needed growth in tourism which accounts for 12 percent of the Egyptian economy and employs 1.2 million people is under threat. In fact the World Tourism and Travel Council has estimated that the total impact to the economy of tourism is even greater if the wider effects through extra investment and income growth are included. On that basis they estimate that the total employment figure is more like three million that accounts for some 12 percent of the labour force.
The Russian air plane crash last October over Sinai which departed from the resort of Sharm el-Sheik was a major blow as about a third of tourism receipts in Egypt were estimated to come from spending by visitors in that destination, mainly Russians and British. Although Egypt has generally recovered from previous bombings such as those along the coast of the Red Sea in the mid-2000s, it takes time and confidence can easily be shaken again. Reports from the travel industry just this week confirm that tourists are avoiding trouble spots and increasingly opting for safety in their tourist destinations. Tourism receipts in Egypt are already affected by weak growth in the eurozone from where many visitors tend to come but also by the uncertainty regarding security issues in the country. The latest crash even though it is still unclear what the cause was cannot but increase concerns further—not only for the tourism industry but for the economy as a whole.
Vicky Pryce is an Economist and former UK economic adviser and co-author with Ross and Urwin of:'It's the Economy, Stupid, (Biteback, 2015).