EgyptAir Flight MS804 Wreckage Found in Mediterranean: Egyptian Military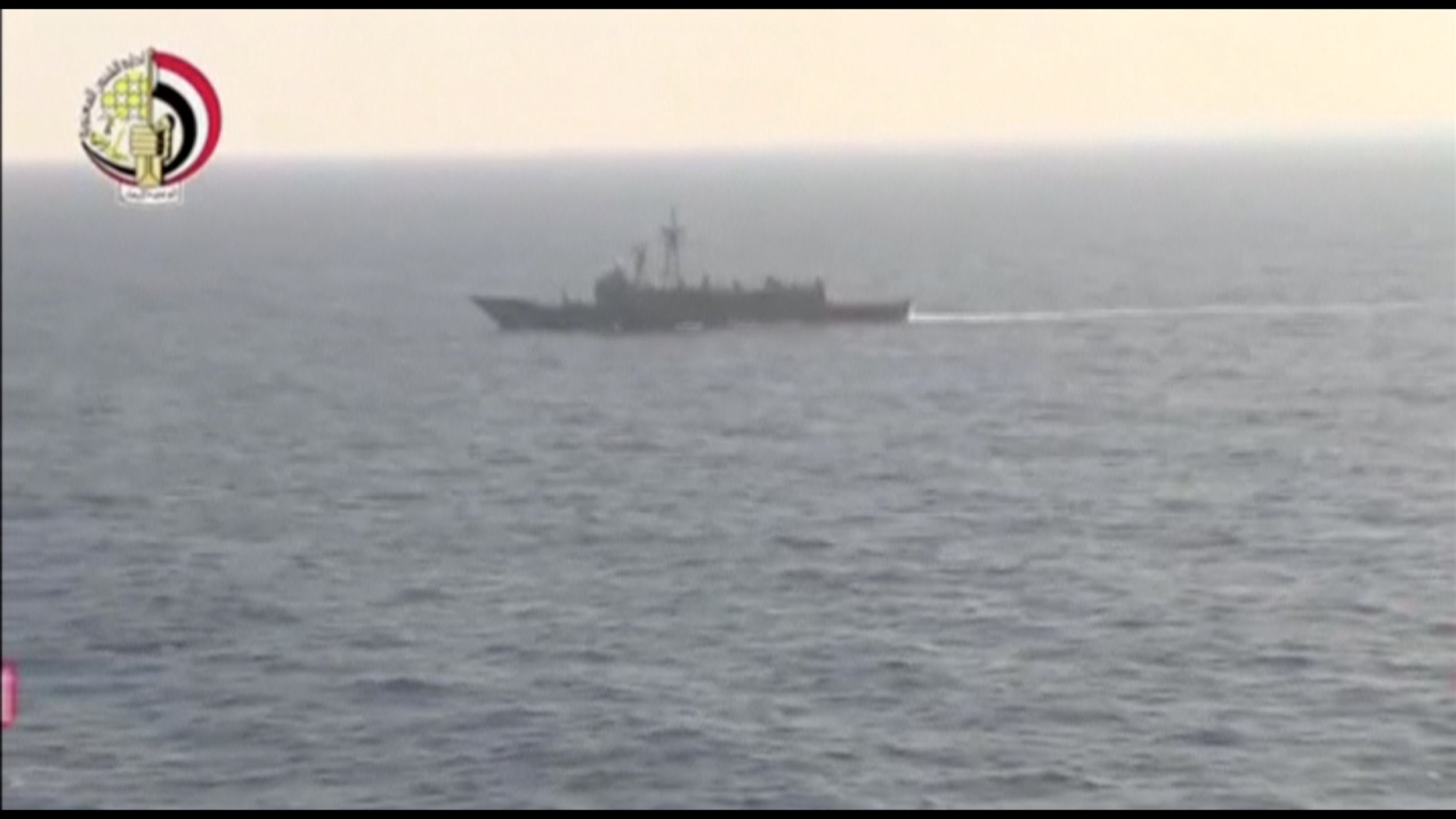 The Egyptian military has said that its search operation found the missing wreckage of EgyptAir flight MS804 in the Mediterranean sea.
"Egyptian aircraft and navy vessels have found personal belongings of passengers and parts of the wreckage 290 kilometers (180 miles) north of Alexandria," Egyptian military spokesman Brig. Gen. Mohammed Samir said on his Facebook page on Friday.
The Airbus A320 disappeared from aviation radars on Thursday after making two sharp turns, falling 22,000 feet and crashing into the Mediterranean sea, according to Greek officials. The aircraft was carrying 66 passengers and crew.
Egyptian officials have said that the cause of the crash is more likely to be an act of extremism rather than a mechanical failure.
French Foreign Minister Jean-Marc Ayrault said on Friday that there is "absolutely no indication" as to what downed the aircraft and junior minister for transport Alain Vidalies told French radio that "no theory is favored" this early in the investigation.
The discovery of the wreckage, if confirmed, will provide further information about the crash and its cause. EgyptAir said on Thursday that the wreckage had been found but Greek officials later said that this information was incorrect and that two large orange pieces of plastic found in the Mediterranean did not belong to an aircraft.
This is a developing story and will be updated as more information becomes available.