EgyptAir MS804 Disaster: British Passenger Named as Richard Osman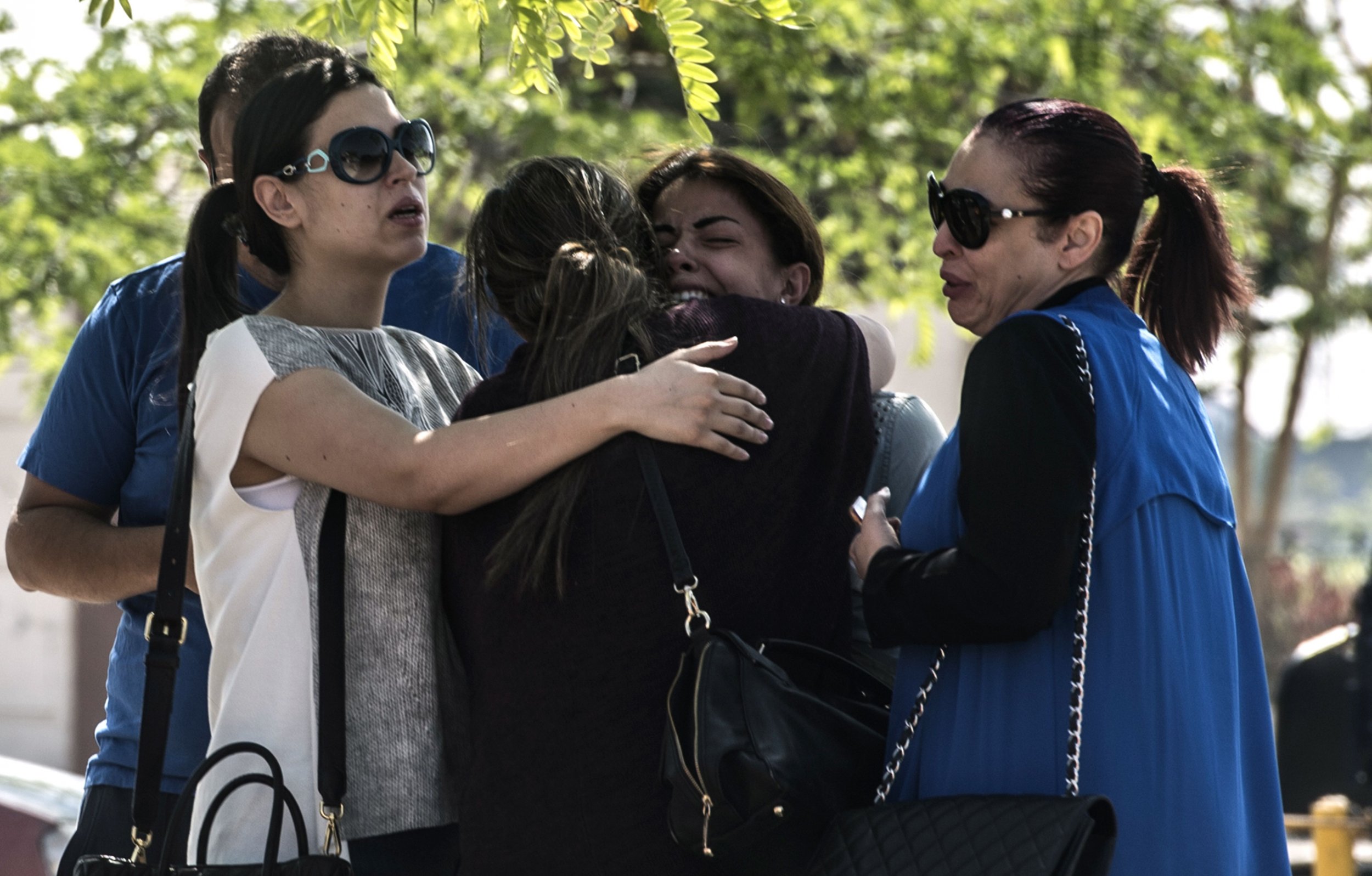 Mr Osman, aged 40, is understood to have been on the flight from Paris to Cairo which crashed in the early hours of this morning. He grew up in Carmarthen and has a 2-year-old daughter, as well as family in the Swansea area, according to local media.
Tributes to the geologist, who worked as the business development manager for a mining company, have been shared on social media, the South Wales Evening Post reports .
Mr Osman is the son of the late Fekri Osman, a founder of the Werndale private hospital in Bancyfelin. Fekri Osman moved to Wales from his native Egypt to work as a consultant in ear, nose and throat surgery in Singleton Hospital, in Swansea.
Richard Osman has three siblings; Alistair 35, Phillip, 34, and Anna, 32. He moved with his father to Mumbles, Swansea, but he moved away after his father died around three years ago.
Neighbour Maria Bengeyfield, 64, told the Evening Post: "Richard was a lovely young man and was always travelling around the world.
"The children all moved off when their father died. Richard went to Jersey where he has a young daughter. This is a terrible tragedy for his poor family."
Mr Osman is a qualified geologist and worked for exploration and research companies, which involved him travelling widely around the world.
He was recently employed as a business development manager with a gold mining company with offices in Alexandria in Egypt, Mount Pleasant in Western Australia and St Helier in Jersey.
His EgyptAir flight disappeared from radar over the Mediterranean sea—10 miles inside Egyptian airspace—at 2.30am local time (12.30am U.K. time) and has now been confirmed to have crashed into the sea.
Among the passengers were 30 Egyptians, 15 French, two Iraqis, and one each from the U.K., Belgium, Kuwait, Saudi Arabia, Sudan, Chad, Portugal, Algeria and Canada.
A flight manifest appearing to show Mr Osman's name has been circulated on social media.